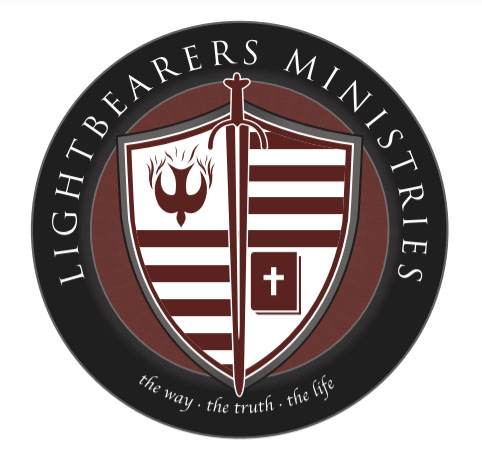 LIVING WATERS
from Lightbearers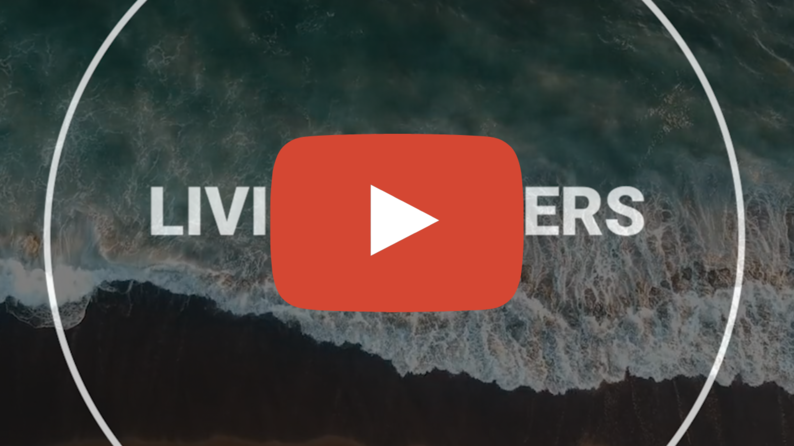 For I am the Lord who heals you. Ex 15:26 NKJV
The prognosis was bleak. The man of God was 'on hospice,' literally a charitable death watch, when RM and I flew to LA in part to minister to him several months ago. Today, he stands in his pulpit, the tumor is shrinking, and the sun is shining a little brighter in Los Angeles. In the last six months with our team we've dealt with three cases where the doctors had given up hope. With two of these cases the patients are completely recovered and the third, our brother, is on the upswing…God wants us whole!
Two years ago our brother Bill whom I ordained with his wife Lorna back in 2018 prophesied to me that the overwhelming need for the ministry of healing would soon be upon us. I called him recently and said, Your prophecy has begun to come true. Today, deaths are up over 40% above normal, and not just among the elderly and infirm. We are hearing reports almost daily of young and strong athletes and others, people with no apparent medical conditions, suddenly just dying. 'Sudden Adult Death Syndrome,' a phrase I had never heard before, has seemed to become common in the news. For whatever reason, the great tool in the Church's arsenal of the ministry of healing is needed more than ever!
God wants us whole, spirit, soul and body. There is a natural end to human life but it should be on God's terms, and your terms, and not the devil's. At every stage of life the will of God is wholeness, soundness, completeness – in your mind, throughout your body, and in your spirit. What is impossible with man is possible with God. The world demands that you comply with their predictions, their mediocrity, but our standards come from a much higher Source. God wants us whole!
Now, a faith axiom that we must understand is that you live at the level you accept, not the level you desire. What we accept, in effect what we 'settle for,' sets a ceiling to our faith in that category. Determine right now you will set your sights high and seek wholeness, not just healing for everyone about you. Somebodys' life depends on it, even if they don't realize it…
The young lady dragged herself in on crutches. Her legs seemed to hold her weight, but she couldn't move them forward. The Holy Spirit said, "You have an appointment with her!" After preaching, she was the first one up for ministry. I laid my hands on her, and saw, with my eyes closed, a clear picture of her spine, with the area shaded in red. I commanded her spine to become normal in Jesus' name. The shading turned to green. I opened my eyes. Tears were running down her cheeks with a big smile on her face. I said, "Are you ready to walk?" She nodded, yes! She dropped her crutches and walked in and out and in again. She was totally whole!
Now Peter and John went up together to the temple at the hour of prayer, the ninth hour. And a certain man lame from his mother's womb was carried, whom they laid daily at the gate of the temple which is called Beautiful, to ask alms from those who entered the temple; who, seeing Peter and John about to go into the temple, asked for alms. And fixing his eyes on him, with John, Peter said, "Look at us." So he gave them his attention, expecting to receive something from them. Then Peter said, "Silver and gold I do not have, but what I do have I give you: In the name of Jesus Christ of Nazareth, rise up and walk." And he took him by the right hand and lifted him up, and immediately his feet and ankle bones received strength. So he, leaping up, stood and walked and entered the temple with them — walking, leaping, and praising God. Acts 3:1-8 NKJV
I asked Collins, a young man, a graduate of our intern training, whom we just ordained on this trip, to share a story he told me about his time as a missionary in Turkey…
The miracle on Taxsim Street
"It was a beautiful Saturday afternoon when we went out to P the G on the streets of Istanbul. My team of 3 had already spoken with lots of people as we came into the Taxsim street meeting and boldly shared the gospel to whoever we were led to. As we entered Taxsim, a busy stretch of over one million people walking back and forth endlessly, I set my eyes on a young man in a wheelchair with his father and mother riding him around.
I quickly told my team, "Lets to go over there by the street corner and preach the gospel to the family standing there and also help them with their son to move the wheelchair." As we approached them, I heard a voice whispering in my ear that a young man will walk today! With all the tension in the atmosphere, I did not take it so seriously until we began to speak with this family. We asked them what their names were, what they were doing in Taxsim, and where they were from.
We found out that they were devoted Turkish Muslims from the east living in Istanbul and their Daude was born crippled from birth. We asked them if they knew Jesus and they said boldly that we believe in Allah, then the conversation sparked even more and we asked for their permission if we could pray for them. They said Yes!
There the voice I heard came to me again with great conviction and as we were praying for Daude's parents the spirit of the Lord said to me, "Now begin to pray for the boy." My attention quickly turned to Daude and he was sitting in the wheelchair with his legs bundled up and folded in like a bent pole. I laid my hand on him and prayed for over 15 – 20 mins and suspecting crowds began to gather on this busy street. My team and I were already in trouble because the police were also watching. Nothing happened in 20 minutes and the Lord told me "Do it again."! I laid my hand again on his knees and commanded it to stretch out and it began to stretch out like a poll being straightened and tears began to flow out of his eyes and his parents were in awe and amazed. His father couldn't believe it. He almost passed out.
The right leg was out. The left was still bundled up and rolled over. I heard the voice that spoke with me as we approached this street saying again that a young boy will walk. I quickly affirmed in my spirit that my faith was stirred and I took his left leg and began to command it to stretch and unfold in the name of Jesus. And minute by minute his left leg aligned and began to be straightened out. Many people on the streets started chanting and rejoicing as others called us magicians but we said this is the power of God. I took Daude by the shoulders and lifted him up and he stood on both of his feet for the first time in his life!
I went a few meters ahead of him and asked him to come to me. Jesus told me that Daude would walk and run unto Him as he walked. His muscles began to straighten and his bones gained strength and he ran into my arms. The streets were rejoicing and the people were overwhelmed by what they saw. The police came in and took us in for a few hours, and it was Daude's Father that came to get us out.
This year Daude's Family gave their lives to Jesus and Daude is now a local pastor serving in Istanbul under the umbrella of the overseeing ministry there. Praise the Lord for his marvelous deeds!"
(As I'm writing…miracle upon miracle…it's been announced ROE V WADE is overturned! I'll remember this day forever!)
Now let's get into the meat of this thing…
And when He had called His twelve disciples to Him, He gave them power (Grk. EXOUSIA – authority) over unclean spirits, to cast them out, and to heal all kinds of sickness and all kinds of disease. Matt 10:1 NKJV
Heal the sick, cleanse the lepers, raise the dead, cast out demons. Freely you have received, freely give. Matt 10:8 NKJV
First of all, let's realize He is speaking to His disciples. A disciple is a disciplined student of a master. I trained for seven years under master Dave Wolfe to get my blackbelt in taekwondo. More than anything, what I learned was how to be a disciple. You train with a master – a teacher, through hours and hours of practice and testing, both mentally and physically. You push yourself well out of your comfort zone to express what the master is imparting to you. You also push your master to get every bit of teaching out of him. You fall and fall and fall and get back up, determined through pain, failure and occasional success to never, ever quit. Having endured all, you stand victorious, ready to receive your reward and hear the master say, Well done.
Jesus is our Master. We train under His watchful eye. We seek to express what He is imparting to us. He demands of us, but we also make demand of Him – "Lord, teach me Your ways." In the night watches, deep calls unto deep, and we seek to know and walk in the ways of God. We are His disciples, He is our Master and the world will testify that we have been with Jesus. He clearly gives us authority to cast out demons and to heal sickness and disease. You learn to operate in authority by issuing decrees and giving commands.
If you love Me, keep My commandments. John 14:15 NKJV
Then in verse eight, we are COMMANDED to heal the sick, cleanse lepers, raise the dead and cast out demons. The commands of the Lord are the test of our love for Him. Notice, it says YOU and I do these things, not God. We do them by the power of Christ in us. What is subtly implied is that if we don't do it, it won't get done. This idea that God controls every situation, every circumstance and every outcome is not what the Word teaches. How could I be justly judged for something over which I have no authority or control? The Lord has commissioned us to roll up our sleeves and get the work done!
What you are trying to do in healing is to help that person connect with God. If they truly connect with Him, the healing will happen. This is one great reason why we are told at times to lay on hands – the connection. This is why you talk personally, from the heart with people – to help them make that connection through you, your ministry. This is why you preach the Word that God gives you, that He puts in your heart, whether it's for one minute or a hundred minutes. The Word will do the work! Ask HS, "How can I help this person connect with the Father?" He will tell you!
For in Christ Jesus neither circumcision nor uncircumcision avails anything, but faith working through love. Gal 5:6 NKJV
Love is the great healing reality in all that we do. When you are moved with compassion – you just know you have a gift to give to someone, like Collins knowing a young man would walk, or my knowing I had an appointment – miracles are going to happen. Billy Graham said that God can't work through a discouraged man, so get thankful and praise Him and your frown will turn upside down! Let compassion help you overcome any hesitancy and get involved in someone else's fight for health. Dear unsaved ones will come to know Him, and saved ones will learn to love Him more as you perform this most vital ministry. Go get 'em dear one…and watch people walk into wholeness! Amen? Love you!
Remember dear ones, we must be about our Father's business…