President – Apostle Rev Kevin Porter

Secretary – Mr. Don Darland
Treasurer/Special Projects Coordinator – Rev. Mrs. Patty Hansen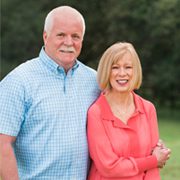 Kevin R. Porter
President
Kevin R. Porter, with his wife Rosemarie, founded Lightbearers Ministries in 1995. Lightbearers is an apostolic teaching ministry to the nations, to release the flow of the power of the Holy Spirit, and empower Christian leaders to evangelize the nations with the gospel of the Kingdom of God. Lightbearers accomplishes this vision through schools of ministry, house church ministries, online teacher development courses, live seminars and conferences, and raising up indigenous leaders to train God's people to move with God. Kevin and Rosemarie have three grown children, a daughter in law, and three granddaughters. The Porters reside in Lyons, Oregon USA.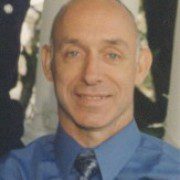 Don Darland
CEO
Don Darland and his wife, Vicki of 26 years have been involved with Lightbearers Ministries shortly after the ministry moved to Oregon. Vicki has been to Africa 8 times, once with LBM. They have also been foster parents for over 70 children over the past 25 years. They are current members of New Hope Community Church in Stayton, OR and have been since their marriage in 1990. Don is also on the church Board of Directors. They have 3 children between them and 4 grand children.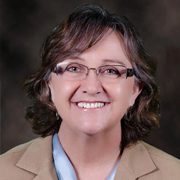 Patty Hansen
Treasurer/Special Projects Coordinator
Rev. Mrs. Patty Hansen has served as Treasurer and Board Member with Lightbearers Ministries for over two decades. She has a great heart for prayer and seeing the power and presence of God. She was the Dean of the Intern Program from the inception up until the 15th class. She serves as Administration Assistant to Apostle Kevin and liaison with many of our volunteers and program coordinators. She is married, mother of three and she is a new grandmother. She has spiritual sons and daughters in Africa through her years as Dean over the Holy Spirit Teachers Training Program. Patty serves on the prayer team in her home church, St James Anglican, and has been the Diocesan CFO for a two year term. Patty is a local Christian Business Partners Regional Director and also is a team member on a local Orange County Aglow. She operates her own accounting firm, Team One Accounting. Patty and her husband Martin live in Southern California.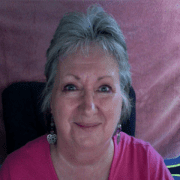 Reggie Greenleaf
International Schools of Ministry Director
Rev. Mrs. Reggie Greenleaf has served as International Director of the Schools of Ministry program for over seven years and is a graduate of Lightbearers Intern program.  Traveling to Nairobi, Kenya in 2011 to oversee graduation of one of the schools of ministry has fostered in her an even greater appreciation and love for the people of Africa.  As International Director, her personal goal is to inspire each school to reach it's highest potential and to help each student to see the greatness of Christ in them and Christ working through them. Her dream would be to someday live and minister in Africa.  Reggie and her husband Chip have been married for over 30 years and have one grown son and one granddaughter.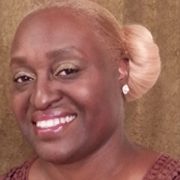 Sandra Hill
Holy Spirit Teacher Training Intern Program Dean
Rev Mrs. Sandra Hill, serves as Lightbearers Ministries' Dean of the Holy Spirit Teacher Training Intern Program, an intensive six-month program to train teachers in the gifts of the Spirit so they can teach others. An ordained minister and a gifted teacher of the Word of God, Sandra has served in ministry for over 25 years. Working alongside church leaders, Sandra has used her administrative talent and gifts to further the kingdom. Her strength and her calling, however, has always been that of teacher, before the congregation, as a Sunday school teacher and she has created a curriculum for women in ministry. Sandra has also founded the Academy of the Scribe, a unique ministry that offers in-depth courses and transformational experiences for God's modern day scribes. Sandra is committed to helping scribes unlock their passion and come into maturity during their walk with the Lord.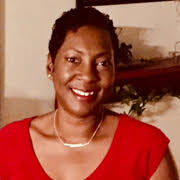 Yahna Jackson
Admin Asst
Yahna loves to serve the Body of Christ. She has been passionately encouraging women in the Word of God for over ten years through worship, teaching and writing Bible studies. One of her passions is to see women and children set free from oppression and walk in their true identity in Christ.
Yahna Jackson is the Administrative Assistant to Apostle Kevin Porter and provides administrative support to the Lightbearers staff and ministry leadership.
Yahna has been a trusted Ministry Leader, Friend, Mentor, and Counselor for over a decade and has changed the lives of hundreds of women. Her heart is to encourage every believer to Be Strong, Be Courageous, & Remain Faithful to run the race marked out for us, fixing our eyes on Jesus, the pioneer, and perfecter of faith.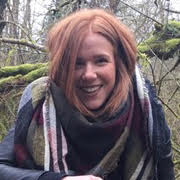 Lucy Porter
Director of Social Media
Lucy Porter serves as the Director of Social Media for Lightbearers Ministries. She graduated from Oregon State in 2012 with a Bachelors in Marketing and has been working in management at Nordstrom ever since.
She has been on several mission trips throughout college and several with her father to East Africa. Lucy is passionate about spreading the gospel through all media outlets. While working to unite the body of Christ across the world. She currently resides in Phoenix, Arizona.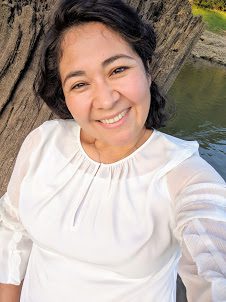 Gabi Madison
Director of House Churches
Gabi Madison serves as our Lightbearers House Church Director, she and her husband Carl Madison have two amazing children. Gabi graduated from a three year Biblical Institute called "El Shaddai" in Wenatchee, WA. In 2006 she graduated from a three-month intense training for being in the mission field called "Training for Reigning" in Albany, OR and in 2018 she also participated in the Lightbearers intern program. Gabi helped as a Sunday school teacher for five years when she lived in Washington and helped in Sunday school as well in Albany, OR. She and her family do missionary work and she has traveled to other countries
(India and Mexico). Gabi and her husband have both done street outreaches, both have preached, prayed and have helped married couples as well. Gabi's passion is equipping the saints through teaching, living and preaching the fullness of the gospel. Gabi has seen amazing miracles and she loves sharing her faith with others (living by faith, praying for healing and receiving healing, and provision). Gabi's desire is to continue to go where God sends her and her family to serve and love others sharing Jesus Christ.
"If we truly want to know Him, hear His voice, and see Him, then we need to fear Him, seek Him and spend time with Him."–Gabi