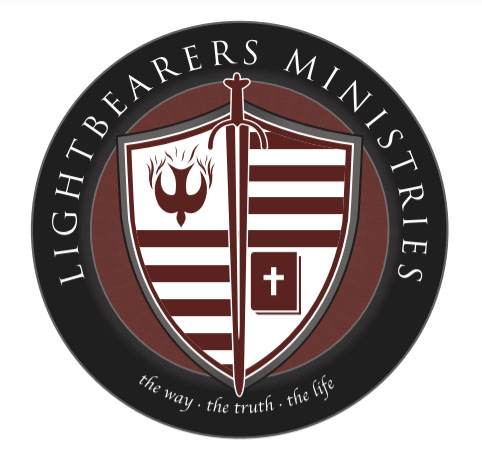 LIVING WATERS
from Lightbearers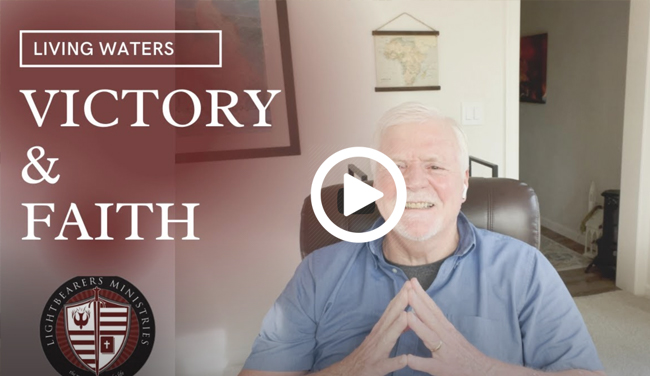 And this is the victory that has overcome the world — our faith. 1 John 5:4 NKJV
The gift of discerning of spirits is what I call the detective anointing. Many times the Lord lays out clues like puzzle pieces until the Holy Spirit fits them all together for you in clear understanding. Such was the case when I learned the truth about the world-renowned figure Muhammad Ali…
Muhammad Ali started out life as Cassius Clay, in the small, river front city of Louisville KY. As an eighteen-year-old Cassius won a gold medal for the USA team in boxing at the 1960 Olympics in Rome, Italy. Cassius would write letters to Jesus, in love and worship and would dedicate his boxing matches to Him. Like so many young people that age, he was shyly proud and idealistic, carrying his gold medal with him everywhere he went. But Cassius was walking into a trap…
About the same time a man named Elijah Muhammad was seeking to recruit young, black Christian men for his small but nascent group, the Nation of Islam. He reached out to young Cassius. But it took an incident with a racist, white restaurant owner to push Cassius into the arms of the Nation of Islam. This is typical demonic seduction, with the carrot on one hand and the stick on the other.
After the incident with the restaurant owner, Cassius allegedly threw his gold medal into the river. His heart was broken and therefore vulnerable to the predations of someone like Muhammad. Cassius turned from Jesus, as Elijah Muhammad skillfully led him to believe that it was the God of the white man who had betrayed and hurt him. But if you turn from Jesus, the Lord does not turn from you, bless God forever. Some day you will meet Cassius in Heaven, where he has been rejoined with his first love, Jesus.
Discerning of spirits primarily reveals the Father, Son and Holy Spirit.
One of the great realities that the Lord has shown me is His great love for every single person, how He values each one, in contrast with my callous indifference in many situations borne out of fear and insecurity. What you discern about God's nature is that He is not threatened and has absolutely no fear of anyone or anything. He is perfectly holy and perfectly loving. Ephesians challenges us to rise up and imitate Him!
True faith, as opposed to blind trust, is built on your knowledge and understanding of Him. I graduated from high school at seventeen, left home and went into a missions church planting program for a year. The church planting center was in Ohio. I was in California. I used up the little money I had just getting from California to Ohio. But, in Ohio, I found a one-week, temporary job that paid me just the exact amount of money I needed to go on the mission program. I learned that God was faithful and could be trusted!
We live in two realms: the natural and the spiritual. The spiritual supercedes and effectively controls the natural. Discerning of spirits is the detective anointing, while word of wisdom is the problem-solving anointing. Discerning of spirits reveals the spiritual realm, while word of knowledge reveals the practical or physical realm. Between all three gifts, with the righteousness of God in you, you are readily prepared to deal with anything and walk in victory. It's too bad Cassius didn't know this apparently, but he is still with the Lord!
…and lo, I am with you always, Matt 28:20 NKJV
The great key to all revelation is to be continuously aware of the personal presence of the Lord. When you realize what really goes on in the physical realm to produce perception, you realize that spiritual perception is just as real, just as easily developed and trained as physical perception. What we perceive as physical perception is simply our brain building a complete picture from all that it has received from our five senses. We see something, we hear something, we feel something. The brain takes all that in to build a perception of what is around us. Spiritual perception is built upon what we have received from our spiritual five senses. True discipleship involves training our spiritual senses to be as acute in sensing the spiritual realm as our physical senses are to the physical realm. We learn to 'see' God, and many times that means literally!
We start physical perception training from birth which is the only reason why we are more sensitive to the physical than to the spiritual. If we could train young ones from birth, like little John the Baptists, to sense the Spirit of God…well, the results would be amazing! Even now, if I have a need, my first choice to pray for me would be a six-year-old son or daughter of believing dear ones, who have brought them up to know the Lord. There is a purity of faith there that puts no limits on God!
Something else we should talk about in spiritual perception is about past failures, sin and unforgiveness.
…but if by the Spirit you put to death the deeds of the body, you will live. Rom 8:13 NKJV
…He will baptize you with the Holy Spirit and fire. Matt 3:11 NKJV
One of the great realities of speaking in tongues is the cleansing that it brings to things you would have struggled with otherwise. Burdens you carry, griefs you walk with, painful memories that want to haunt you forever, can all be burned up in the cleansing fire of the Spirit, but you have to let the fire burn long enough! You feel you are condemned even though you know you are forgiven? Let the fire of God burn it up! Toss it on that old 'burn pile' and let the fire of God consume it! Daily praying much in the spirit will cleanse your soul and let you rise up in God!
In the world you will have tribulation; but be of good cheer, I have overcome the world. John 16:33 NKJV
The spirit of victory dwells in the heart of every born again one, which is why they are naturally incurable optimists. They see a problem and say, Let's fix it! Nothing is impossible to them. They stand on the shoulders of Victory – the One who gave His life, overcame death, and sat down to rule at the Father's right hand. He who is the Head of the body directs them to assert His victory wherever they go. Heaven comes to earth through the power of God and the fruit of the Spirit. This is YOU, dear one! I wish I could have told Cassius this truth when he stood on that bridge, ready to throw his gold medal into the water! Things could have been different, but someday I will see him, and you will too. Victory and Faith…love you!
Remember dear one, we must be about our Father's business…