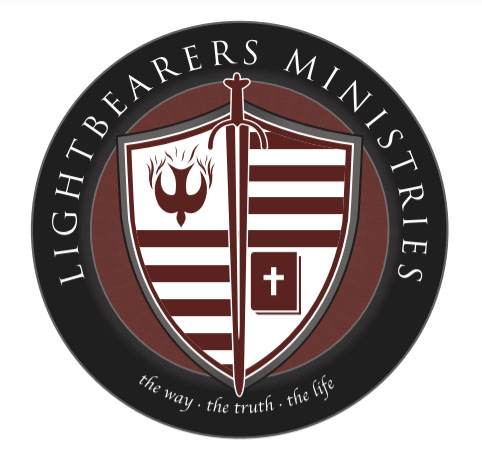 LIVING WATERS
from Lightbearers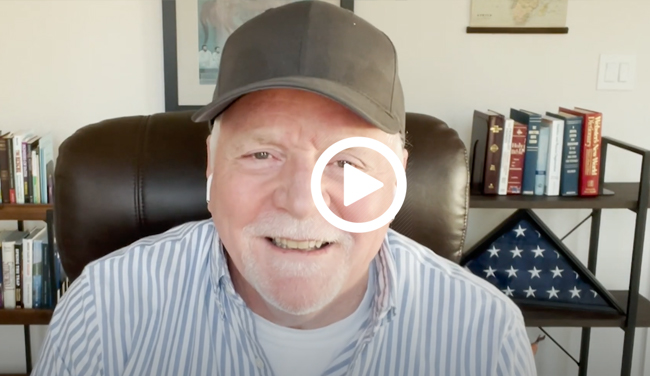 TRIUMPHANT FAITH
Behold, as the eyes of servants look unto the hand of their masters, and as the eyes of a maiden unto the hand of her mistress; so our eyes wait upon the Lord our God, until that he have mercy upon us. Ps 123:2 KJV
What does it mean to wait on the Lord? To wait for someone who is late for an appointment can be very frustrating. In mercy I seek to show favor especially in light of the many times people have waited for me. But I usually set a time limit in such situations to wait before I move on. Waiting it would seem could be an excuse for laziness or inaction. I don't want frustration, laziness or inaction to be associated with my waiting on the Lord. But there is another understanding of one who waits, as a servant in a restaurant is called a waiter. One who waits on the Lord is to be like that fervent servant who watches every move of the master to discern his will at a moment's notice.
It's mercy every time God talks to you. We don't deserve it…
O our God, will You not judge them? For we have no power against this great multitude that is coming against us; nor do we know what to do, but our eyes are upon You." 2 Chron 20:12 NKJV
Now, we need to think about this for a minute. Western culture is so shot full of superficial casualness and egalitarian political correctness that we don't have the fear of anybody anymore, let alone the fear of the Lord. We think its our right to know what everyone had for breakfast. When social media can cancel the account of the president of the USA, all norms have been tossed on their head and the cracks in the foundation are appearing. We have to understand the concept of 'wait on the Lord' in light of eastern and biblical culture.
When the Torah introduced the concept of 'love your neighbor' and 'a slave is to be treated like his master' it was a watershed moment in the development of godly culture. For millennia cruel caste systems enslaved peoples lives and treated them no better than cattle. But God always elevates people!
But those who wait on the Lord shall renew their strength; They shall mount up with wings like eagles, they shall run and not be weary, they shall walk and not faint. Isa 40:31 NKJV
Even under the Old Covenant, every life whether Jew or Gentile was honored, elevated and made as whole as possible depending upon the individual's willingness to cooperate with God. As for Gentiles, think of Ruth, Rahab the innkeeper and the Gibeonites. For the Jews, think of Elisha's servant who was comforted with the vision of the chariots of fire around Elisha and himself at Dothan, and many others. He makes His rain to fall on the just and unjust. Today, even when the unrighteous apply truths of the Word ABBA favors them with blessing. Wait on the Lord!
Have you ever thought, "We have no power against this great multitude, nor do we know what to do!" I think many of us have felt that way about the current political climate in our country. But when you turn your eyes on Jesus, watching His hands as a servant would watch the master, He will be there with revelation to lead you. A servant rests in the fact that ALL he needs to do is please his master. Chew on that one for a while! That's where peace comes from…
Revelation comes, but don't overanalyze it. Just do it! It made no sense to spit on the ground, make clay of the spittle and put it in someone's eyes to heal blindness. In fact, that can seem as so absurd as to be offensive, yet Jesus did that and the man was healed. It makes no sense to put your hand on someone, say words over them, and expect diseases to leave their body, and yet the Bible says that we shall lay hands on the sick and they will recover. I don't know how many times I've done or said some silly thing, and a miracle has happened. Don't overanalyze revelation, or you will talk yourself out of it and not have peace.
Triumphant faith is the meshing of peace, revelation and the gift of faith, resulting in the miracle that brings Heaven to earth.
The gift of faith inspires faith in others which is why it is good to talk about miracles. One time I watched brother Copeland preaching on the TV. The man was dynamic! He wasn't anchored to the podium. He was all over the place, speaking RHEMA words that built faith in all of us. When I saw him live in South Africa, he did the same thing. The Spirit of God said in my spirit, "You can preach like that!" The man of God was operating the gift of faith and inspiring faith in everyone who heard, and I came away with an anointing. Triumphant faith is more transferable than the cursed Chinese Wuhan virus! Take your church mask off when you are around men and women of faith, and breathe in the anointing…
How beautiful upon the mountains are the feet of him who brings good news, who proclaims peace, who brings glad tidings of good things, who proclaims salvation, who says to Zion, "Your God reigns!" Isa 52:7 NKJV
Triumphant faith crushes discouragement, which is all about focusing on ourselves. We don't have time to be discouraged! You walk outside, mask or no mask, and eight out of every ten people you meet will go to hell upon their death if they are not reached with a personal decision to accept Christ. Do you realize that the population of the earth has more than doubled since Neil Armstrong walked on the Moon in 1969? Think about that…
Now then, we are ambassadors for Christ, as though God were pleading through us: we implore you on Christ's behalf, be reconciled to God! 2 Cor 5:20-21 NKJV
Today, statistically speaking, born again ones only make up about 15% of the world's population, and that might be optimistic. The grocery clerk, the baker, the barista at Starbucks, all nice people, perhaps even very religious, all going to hell, some sooner than others, because they never made a personal commitment to Christ, and no one ever loved them enough to preach the gospel to them. Let triumphant faith fill you with a passion for the lost!
…to the intent that now the manifold wisdom of God might be made known by the church to the principalities and powers in the heavenly places, according to the eternal purpose which He accomplished in Christ Jesus our Lord…Eph 3:10-12 NKJV
The gifts and the fruit of the Spirit come to bless you and enable you to fulfil your ministry. God could have made a way for us to get born again and immediately go to Heaven. We are seated in the heavenlies. Heaven is our true home. But the reason we are still here is to be a testimony of the goodness and grace of God to the lost, so that they might join us, or at the very least not be able to accuse God in the judgment. Do you see it?
So then faith comes by hearing, and hearing by the word of God. Rom 10:17 NKJV
Triumphant faith is your right as a son or daughter of the living God, a prince or princess in the royal family of God. Reach out and take it right now. Get filled today with the peace of God. Throw off the old worldly garments of worries and fears, the old discouragements and resentments, dust yourself off and go find someone to infect with faith. Breathe on them by the spirit of God. The triumphant faith pandemic is here, bless God forever, and people are living eternally because of it. Love you!
Remember dear ones, we must be about our Father's business…