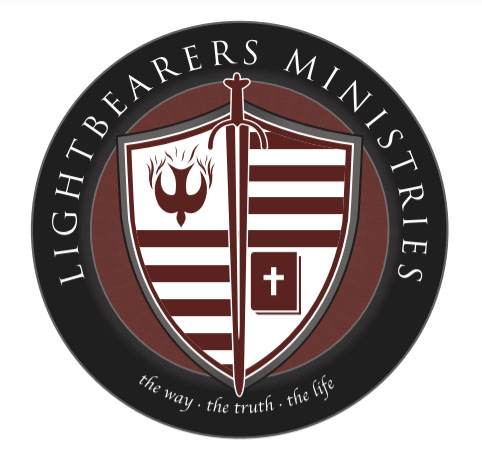 LIVING WATERS
from Lightbearers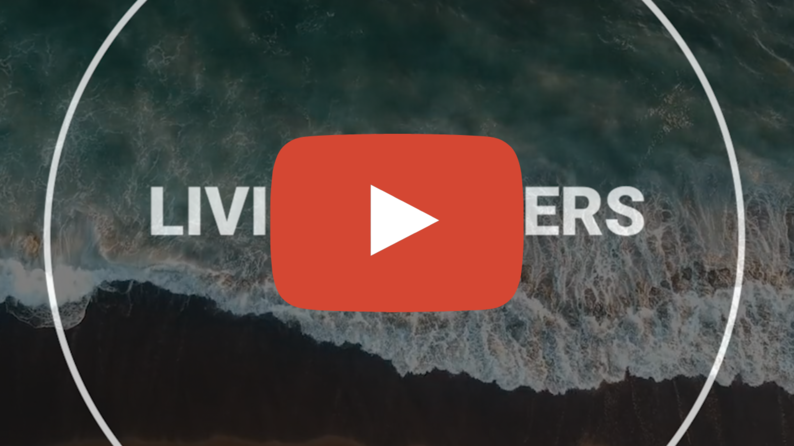 Hey dear one!
I've been off doing the Father's business with our team in Uganda. Did you miss your Living Waters articles for a few weeks? Sorry! We'll try to do better. Anyway I taught this over there and really feel like I got expanded understanding, so I'm doing this study again this week. I also recorded a thirty-minute intro to this subject that blessed hundreds of people which we'll send out next week. Please read this article, forward to your friends and let me know what you think. Love you! KRP
THE GENIUS WITHIN
Now thanks be to God who always leads us in triumph in Christ… 2 Cor 2:14 NKJV
The Lord never intended for any of His people to be losers or be defeated. You cannot point to one incident in Jesus' life and ministry where He was defeated. Opposition, certainly; setbacks, perhaps; defeat, never! The word of wisdom is set first in the gifts of the Spirit in 1 Corinthians 12:8-10. While the others are set off by the English word 'another,' translated from either HETEROS or ALLOS, the word of wisdom stands alone, primary, first in the list and of essential importance to all the gifts, and of primary profit to the believer themselves.
And my God shall supply all your need according to His riches in glory by Christ Jesus. Phil 4:19 NKJV
On the individual or micro level, I call the word of wisdom the problem-solving anointing. You have a problem, a need, and you need a solution. People tell you to pray. The reality of unanswered prayer, as opposed to yet-to-be-answered prayer, is so commonplace that we have built theology around it. I've heard some pretty dumb answers as to why God allegedly doesn't answer prayer over the years. If I as a father was accused of some of the things God our Father is accused of by His own people by way of explanation, the authorities would have thrown me in prison twenty years ago.
Listen! Jesus hears every word that you speak, He remembers everything you have ever said with perfect clarity – He's shown me that a number of times – and He is ready with a word of wisdom, whenever YOU are ready to receive, to solve your problem. I had a problem. I needed $300 a month to pay for my Bible college tuition and board. You didn't stay around if you couldn't pay. They were practical people; they knew the faith lesson you would learn by being responsible for your support. Lots of people left, but the remainder learned faith. This was the 1970's, and $300 then was like $1500 today. I went to the woods to pray and listen to God. There He gave me thirty names of people who would give me $10 a month (about $50 today) towards my tuition and board. I contacted each one. They ALL agreed, just like God told me, and my problem was solved.
On the macro level, the solving of problems for whole groups of people, even cities, states and nations, I call the word of wisdom the genius anointing. There are two types of geniuses in the world, the one-in-a-million outliers like Einstein, Fermi, Jefferson, Mandela or MLK Jr, or my uncle, who was an Army physicist back in the 60's who patented thermal imaging technology, the kind where today they can see you in a hotel room from 130 miles up in space by your radiant heat energy against a cooler background.
Then a wise woman cried out from the city, "Hear, hear! Please say to Joab, 'Come nearby, that I may speak with you.'" …So the woman said to Joab, "Watch, his head will be thrown to you over the wall." Then the woman in her wisdom went to all the people…Then he blew a trumpet, and they withdrew from the city, every man to his tent. 2 Sam 20:16-22 NKJV
The wise woman saved her city by negotiating with the attacking commander and executing a criminal…genius!
The other type of genius is those who have Christ in them – at least they are potential geniuses because they still must access the GENIUS within them, Christ. Hebrews says that our Lord Jesus created everything, therefore He knows everything about EVERYTHING. He created science, the arts, every field of human and natural endeavor, and He is willing to reveal HOW to make them all work perfectly. Am I talking about YOUR problems, or your city's problems, or your country's problems? YES! And YOU are the potential genius through whom He can solve those problems.
Consider Daniel and his fellows…
As for these four young men, God gave them knowledge and skill in all literature and wisdom; and Daniel had understanding in all visions and dreams. Now at the end of the days, when the king had said that they should be brought in, the chief of the eunuchs brought them in before Nebuchadnezzar. Then the king interviewed them, and among them all none was found like Daniel, Hananiah, Mishael, and Azariah; therefore they served before the king. And in all matters of wisdom and understanding about which the king examined them, he found them ten times better than all the magicians and astrologers who were in all his realm. Dan 1:17-20 NKJV
That, very simply, is the genius anointing.
For great examples of the word of wisdom on the macro level solving huge problems consider Joseph and the Pharaoh's dreams, Moses before the Red Sea, Moses and the rock in the wilderness, David, Jerusalem and the Temple, Elisha with the poisoned spring, Jesus feeding the five thousand, and finally Paul in the wheatship, for just a few examples.
So, why don't we get the word of wisdom? First of all, our souls have been poisoned by defeatist attitudes. Our souls think it is impossible; like prayer, why even try! I always say, if you want to get healed, have a five-year-old believers kid pray for you because their souls haven't been ruined yet by the defeatism in contemporary 'Christian' culture. There are barriers in our souls that must be addressed so the Spirit of God has a highway, an infrastructure in your soul in which to work.
Let me briefly address six areas in our souls that must be opened up to let the Spirit of God move.
COMPASSION – the modern news services pound like a drumbeat the same messages of gloom and defeat – 'if it bleeds, it leads' – so that your soul becomes numb to the great power of compassion. You just want to 'eliminate' all the nameless, faceless 'creatures' who create the pain of the news. Shut off social media, the news media, and every other media that slowly saps your compassion. Let the Lord restore it for it is the avenue in the soul that creates a highway for miracles. Jesus was moved with compassion!
CURIOSITY – Curiosity drives the question 'Why?' WHY is the question that unlocks the gift of discerning of spirits. It also drives the gift of word of knowledge. Curiosity says, Why is the great standard of God's Word UP HERE, and why are God's people WAY DOWN HERE? Curiosity demands an answer. You see, the gifts are available, but you seek them. You must be willing to pay the price necessary to receive them. Just like our BC, no pay, no play. Stay curious, my friend!
IMAGINATION – This is a huge one. In our Bible college, we used to practice preaching to the trees. One morning we got all dressed in our best suits and preached a whole service to a tree – songs, announcements, preaching while in our mind's eye we were preaching to a thousand people. What began as a seemingly foolish exercise has become a reality many times over in my life. Imagine yourself raising the dead, or solving your city's water problem, like Elisha at the poisoned spring. Imagine what it would be like if your city were clean, prosperous, healthy, crime free and filled with happy people! Impossible? Not to those who imagine such things. Think big! Dream big! Imagination creates a highway in the soul that reality can later fill!
CREATIVITY – I'm not much of a writer but I appreciate great poems and great lyrics, which is why I hate rap 'music.' It's mindless, sophomoric and moronic. But take a great old blues song like WHEN A MAN LOVES A WOMAN – 'IF SHES PLAYING HIM FOR A FOOL / HES THE LAST ONE TO KNOW / LOVING EYES CAN NEVER SEE / YES, WHEN A MAN LOVES A WOMAN / I KNOW EXACTLY HOW HE FEELS (Gentlemen, grab your lady and check out Percy Sledge on YouTube, turn it up, close your eyes, sing along…and let the tears and laughter flow). That's good music! Cultivate your creativity by studying the masters and be sure and take away mind numbing video games and TV from your children and let them play. Just play with abandon, and they will become creative. Creativity will help you to understand the Creator!
But the natural man does not receive the things of the Spirit of God, for they are foolishness to him; nor can he know them, because they are spiritually discerned. 1 Cor 2:14 NKJV
REASON – Reason is the ability to draw conclusions from multiple facts, inferences, opinions and circumstances. If your reasoning ability were limited to the five senses realm it would conclude that spiritual realities are not real. But your reason, as a born again one, is NOT limited to the five senses realm therefore you can draw conclusions based upon spiritual knowledge that the Spirit teaches you. So, what will be reasonable to you may not be reasonable to others who are confined to the five senses, which is a great REASON why we don't fellowship with darkness. Use your enhanced reasoning ability to conclude that God is true, His word is true, Heaven is real, and spiritual realities are just that…spiritual realities.
COURAGE – Courage is the ability to do what you perceive is right regardless of the circumstances. Courage is so lacking in the Church! Guys like Mario Murillo or Sean Feucht should be the 'norm' in the Church, not outliers. God can give you the revelation but if you have no courage to follow through on it, there will be no blessing. Practice doing the right thing as you perceive it every day regardless of your feelings or the circumstances, and you'll develop courage, confidence and wisdom. Then you'll be ready when God gives you the BIG revelation…
These six are paradigms in the soul which when built up, opened up, create an infrastructure, a highway, upon which the Spirit can move in you to bring the GENIUS ANOINTING to life! Are you with me?
Finally, how do you receive the problem solving anointing, or the genius anointing?
…and He will tell you things to come. John 16:13 NKJV
Before we get to that, there is one more great reality of the word of wisdom and that is TIMING or TIME. Basically, when you get revelation, act on it immediately. If you know you are supposed to call someone, call them immediately. You know you are supposed to do something, do it immediately with all your heart. But there will be times when God tells you things, but the timing to act on those things is not yet. So, you pray, watch and wait.
You can ask about the future. Here's a secret – you can change the future by a word of wisdom that you do now. For instance, where will I be in twenty years? Suppose God says, in twenty years you'll have been dead for six years. You may be okay with that, or you may not. Hezekiah was not okay when Isaiah told him he would die. Paul says in Philippians 1 that it is HIS, PAULS CHOICE whether to live or die. Hezekiah CHANGED HIS FUTURE by his intercession, and Isaiah got a word of wisdom.
In those days Hezekiah was sick and near death. And Isaiah the prophet, the son of Amoz, went to him and said to him, "Thus says the Lord: 'Set your house in order, for you shall die and not live.'" Then Hezekiah turned his face toward the wall, and prayed to the Lord, 3 and said, "Remember now, O Lord, I pray, how I have walked before You in truth and with a loyal heart, and have done what is good in Your sight." And Hezekiah wept bitterly. Isa 38:1-3 NKJV
The depth and precision with which God can give you the word of wisdom is stunning. Sometimes when I minister healing, I take a literal walk through their body, soul and spirit with 3-D graphic precision. I see everything! God can give that same precision in revelation in WHATEVER FIELD YOU ARE IN. Whatever you put your heart and soul into, God can meet you there and through you make that thing to be exceeding abundantly above all that you could ask or think. The problem-solving anointing! The genius anointing! Because of the Genius who is within you.
So, how do you receive? You ask in faith.
If any of you lacks wisdom, let him ask of God, who gives to all liberally and without reproach, and it will be given to him. But let him ask in faith, with no doubting, for he who doubts is like a wave of the sea driven and tossed by the wind. 7 For let not that man suppose that he will receive anything from the Lord; James 1:5-8 NKJV
Preparation is one of the highest forms of faith. Do whatever it takes to get the doubt out, whether its praying in tongues until the revelation comes, or reading the Word, or fasting, or all of the above. Do what it takes to get your revelation. Your attitude will be crucial. Throw out every cursed memory or paradigm that denies real faith in Christ and walk like a prince or princess in the royal family of God. Let the genius within you be manifested, glorify God, and bless the whole world. Love you!
Remember dear ones, we must be about our Father's business…