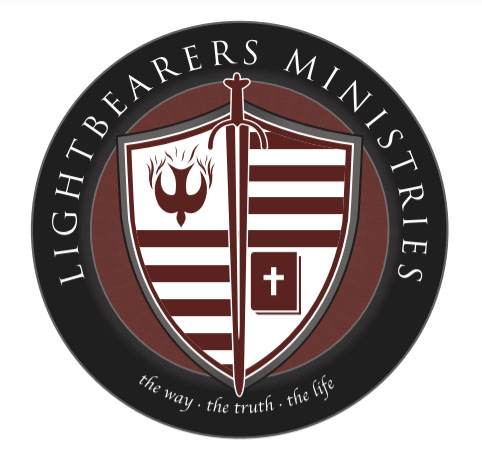 LIVING WATERS
from Lightbearers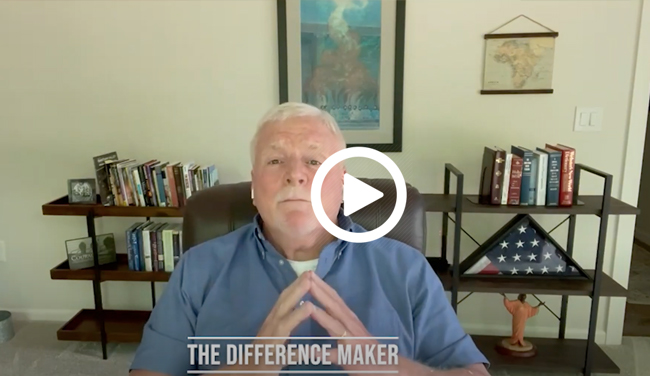 I wish you all spoke with tongues…1 Cor 14:5 NKJV
Hagin said it. Roberts said it. Wigglesworth said it. Lake said it. Said what? 'Tongues made my ministry.' Even the Apostle Paul said something very similar (1Cor. 14:18). These men would pray in tongues for hours and then go and do signs, miracles and wonders. Do you think there is any correlation there?
…and they were all filled with the Holy Spirit, and they spoke the word of God with boldness. Acts 4:31 NKJV
People say that miracles are only for new believers. No! They show up in the lives of fervent believers, whether they are new or not. The cold, dead unbelief in religion drives the fervor out of believers and renders them practically useless. You think not? Do you think anyone even mentions Pentecost this Sunday, let alone teaches and promotes the great gift of tongues? And yet, we have the testimonies of Hagin, Prince, Lake, Roberts, Wigglesworth, Sumrall, even the great evangelical lion D.L. Moody, and a host of others, including the Apostle Paul, confronting our unbelief!
One of the great joys of my life is to study the Word. I've wanted to study Isaiah for ever it seems, and I'm finally getting to it. I saw a great truth in Isaiah 55…Isaiah, speaking prophetically of what was to come, described the baptism of the Holy Spirit that is received freely!
Ho! Everyone who thirsts, Come to the waters; And you who have no money, Come, buy and eat.Yes, come, buy wine and milk Without money and without price. Isa 55:1 NKJV
I realized, as I studied it, that this prophetic word was fulfilled (filled full, Bullinger says) in John 7…
…Jesus stood and cried out, saying, "If anyone thirsts, let him come to Me and drink. He who believes in Me, as the Scripture has said, out of his heart will flow rivers of living water." But this He spoke concerning the Spirit, whom those believing in Him would receive; for the Holy Spirit was not yet given, because Jesus was not yet glorified. John 7:37-39 NKJV
And that this prophetic word was filled full in Acts 2:4…
And they were all filled with the Holy Spirit and began to speak with other tongues, as the Spirit gave them utterance. Acts 2:4 NKJV
Some may say that Isaiah and John don't specifically say 'speak in tongues.' I say to them, One place says, believe on the Lord Jesus and you will be saved. Another place says, Confess with your mouth the Lord Jesus, and believe in your heart that God raised Him from the dead, and you will be saved. Do they say the exact same thing? No. But do they mean the same thing? Yes. Therefore, can Isaiah and John refer to tongues without mentioning tongues directly? Yes. (Can you tell I walk with Carl…?)
John says specifically TWICE that every believing one, every born again one, is to speak in tongues. Isaiah prophesied about it! Jesus said to the thirsty, fervent ones, Come to Me and drink in My Spirit. Then, then, then! Out of your spirit will flow rivers of living waters. "And they were all filled with the Holy Spirit and began to speak in other tongues." Acts was the fulfilment of John, the fulfilment of Isaiah!
Isaiah compares the Spirit to waters, wine and milk. We can see living waters in John, i.e. life, but why wine and milk? Wine is significant of gladness (Ps104:15) and milk is significant of nourishment (1Peter 4:4). The great gift of tongues brings life, gladness and nourishment to the believer. Talk about a difference maker!
I don't compare myself with a Hagin or a Roberts, but one of the signal moments in my life happened when I began to pray in tongues for hours daily. It really launched us from a local ministry to the national and international work, with all the miracles, signs and wonders, we are doing in so many countries now. My friend Dale invited a number of ministers to a retreat in Bedford VA in the spring of 1995. There, the Holy Spirit really got a hold of us, and began to burn the religious dross off of our spirits! What a week that was! That time was really the grandfather to the Holy Spirit Encounters – immersion classes – we are doing now In Uganda and launching to all the world. This 'stuff' works…dear one!
And when Paul had laid hands on them, the Holy Spirit came upon them, and they spoke with tongues and prophesied… So the word of the Lord grew mightily and prevailed. Acts 19:6, 20 NKJV
One of the projects we are pursuing in Lightbearers is to get all of the priests in the Anglican Church of Uganda to get filled with the Holy Spirit. So far, about 2000 have been filled! I started this in 2015, and a team comprised of iron men of God who had gone through our intern program have continued the work. The transformation of a nation is happening!
Now, how does meekness (Grk. PRAUTES), the eighth fruit listed, relate to diverse kinds of tongues, the eighth gift listed? I believe its just like prophecy and goodness, that it's a counterbalance to the excesses that believers who speak in tongues sometimes have. Let me explain! When you get filled with the spirit and start to see miracles, it is really easy to start to think that you are someone special – super spiritual or super powered or super something. Each of us are special, but not perhaps in the way and to the degree that we may think we are. Meekness is the counterbalance, the antitoxin to the excesses that sometimes occur with diverse kinds of tongues!
But sanctify the Lord God in your hearts, and always be ready to give a defense to everyone who asks you a reason for the hope that is in you, with meekness and fear; 1 Peter 3:15 NKJV
Meekness is a positioning of making yourself vulnerable which flows out of inner strength. You are strong enough, secure enough, on the inside to open yourself up to…what? Correction? Instruction? Advice? Coaching? Being approachable? All of that and more. When I'm not meek, I have walls up because what is inside is so weak that it must be covered, it must be protected. Do you see why Jesus was so meek, so approachable, so vulnerable? Nothing could threaten, shake or move His inner self. The foundation of meekness is Christ who is in you, dear one… do you see it?
But you, beloved, building yourselves up on your most holy faith, praying in the Holy Spirit… Jude 20-21 NKJV
One of the great practical ways speaking in tongues is a difference maker is that it builds up your faith. If you are regular reader here you know that faith is measurable, quantifiable, mathematical. SIT builds up weak levels of faith, enabling you to receive more and more. Whenever I have weak faith – I'm discouraged, not seeing answers, not seeing anything – my answer is to go pray in tongues until my faith levels are 'topped off.' It works! If you are meek enough to learn from me, you can apply that and it will work for you too!
And finding some disciples he said to them, "Did you receive the Holy Spirit when you believed?" Acts 19:1-2 NKJV
One of the great ministries you can do is lead others into the baptism of the Holy Spirit. By the grace of God I've led thousands into the baptism. I quit counting years ago! But it is a great privilege, a great honor, to stand with Jesus and assist Him to help that dear one to receive. Every born again one can and should – there is just no controversy in the Word about it – get filled with the Holy Spirit and speak in tongues. The devil may hate it, which is why he fights it so hard, but the Lord loves it, because He knows the Holy Spirit is the Difference Maker in your life and mine! Love you!
Happy Pentecost to you all!
Remember dear ones, we must be about our Father's business…