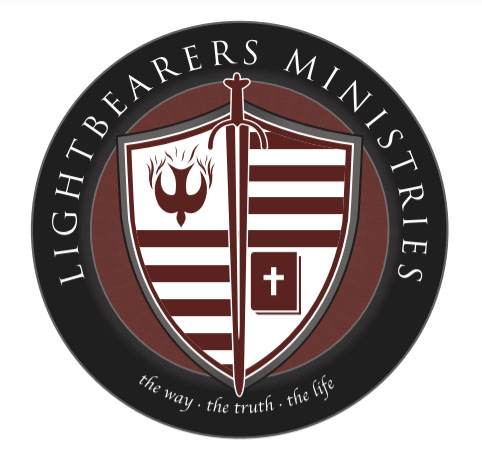 LIVING WATERS
from Lightbearers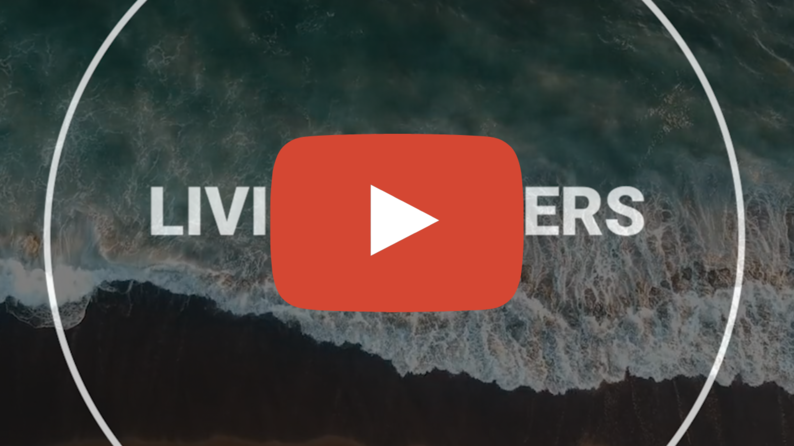 Dear One,
As challenges seem to be growing by the day, we need to be equipped to handle them effectively. Lightbearers is offering a one-day problem solving/genius anointing training for you and your friends, and/or a one day healing anointing training that will take you to another level in healing effectiveness. Call or text me at (+1) 503-302-5381, regular call or Whatsapp, if you're interested.
Love to all! KRP
THE ANOINTING
…And suddenly there came a sound from heaven, as of a rushing mighty wind, and it filled the whole house where they were sitting. Then there appeared to them divided tongues, as of fire, and one sat upon each of them. Acts 2:2-3 NKJV
It's the reason Jesus went to the desert, and to the garden. It's the reason Paul went to Arabia for three years. Moses found it in the wilderness in a bush that wouldn't burn. Without it you're not preaching, you're just giving a lecture. Without it you're not ministering healing, you're just saying religious words. For lack of it people walk away from church and say the church is irrelevant. When it's there in abundance, people flock in without advertising, without clothing offerings, without even free meals. They are just drawn, many not knowing even how they got there. It's elusive, but right in front of our faces. It's the reality that makes the promises of God become real. It's available to everyone. The man or woman who knows how to receive it need never fear anything, anywhere. In practice it's the most precious thing there is. What is it? It's the anointing.
If anyone speaks, let him speak as the oracles of God. 1 Peter 4:11 NKJV
The man opened his mouth and for over an hour, just gave forth the Word of God. I sat there enthralled because I clearly understood what I was hearing. From the first word to the final amen, rivers of living water flowed out of that man's mouth, and I got a little taste of what it must have been like to sit on the dusty hills of Galilee and hear Messiah preach…
Before we look at how to receive the anointing, let's look at some of what it does. We have to cover the areas of protection, health and provision before we cover how you minister in the anointing because if you are not secure, if you are not truly confident then you are in no position to minister to anyone else.
The mandates, the lockdowns were nothing to trifle with! If I had tested positive for Covid before I returned to the USA I would have been locked down, alone and sick in a foreign country with no possibility of travel for at least two weeks. But, before I left, I had the assurance – this was not confident bravado, I KNEW – in my spirit that I would return home the day I was scheduled to return home which is exactly what happened. The anointing!
And they journeyed, and the terror of God was upon the cities that were all around them, and they did not pursue the sons of Jacob. Gen 35:5 NKJV
In the anointing, demons, and thus their human hosts, perceive you differently. Rahab the innkeeper said the people of Jericho were terrified of the children of Israel, and she did the smartest thing she could have done – she essentially surrendered to the Israeli spies, knowing that if she protected them she was protecting herself and her household. Smart lady! Same thing was in essence happening here. Nobody wanted to touch the man of God or his people. God promised Joshua, clearly saying, you stay faithful to Me – you're My man – and no man will be able to stand before you and defeat you all the days of your life. (Joshua 1:5) That's the anointing!
Now when He said to them, "I am He," they drew back and fell to the ground. John 18:6 NKJV
The mistake we make at times is to think the anointing is 'hard and fast' and 'you either have it or you don't.' No. The anointing is perceivable, measurable, can grow and increase or decrease and dissipate, and can sometimes seem imperceivable but still be present. The anointing is both perceivable and measurable.
We went to the Portland Rose Garden arena to hear the famed evangelist. We were all standing, my buddies and I in the nosebleed section in the back. He pointed at the crowd and swept his finger back and forth. Ministers in the first two rows fell like bowling pins, but nothing else happened to anyone else. I had my hands raised in the back expecting to get blasted, but nothing came. Any dispassionate observer would say that the power released in the finger point was dissipated after the first few dozen people. Do you see? When Jesus faced His arresting crowd, it was probably two to three hundred angry, focused people – I'm seen a mob chasing a criminal in east Africa, and it's not pretty – and everyone of them fell under the power. Therefore you can conclude that Jesus' anointing in the garden was greater – measurably greater in effectiveness – than the evangelist' anointing in the Rose Garden. Do you get it?
Then he took the mantle of Elijah that had fallen from him, and struck the water, and said, "Where is the Lord God of Elijah?" And when he also had struck the water, it was divided this way and that; and Elisha crossed over. Now when the sons of the prophets who were from Jericho saw him, they said, "The spirit of Elijah rests on Elisha… 2 Kings 2:14-15 NKJV
Once I was standing about twenty feet directly behind someone to whom a man of God was ministering when he blew in their face and an unseen wave hit me, almost knocking me down. Another time I asked a woman of God for an impartation of her anointing to reconcile disparate peoples. She said, Raise your hands. When she touched my hands, we both almost went down! She said, You got a good dose…
You must always remember that Jesus AS A MAN and being the Son of God had to deal with all the limitations that you and I have to deal with, which is why we have the potential to do all that He did, as men and women who are also sons and daughters of God.
One time I was out to pray on the dirt track around the farm we lived on and the Lord spoke to me and said, If you will go around again, I will come and visit you. So, I did, and nothing seemed to happen. Then the next day we were taking our family to Mt Hood Meadows to ski for my sons' birthdays. I woke up the next morning, and a joy bubbled up in my soul. "He's here!" I thought. All day long we rode the ski lifts, we rode the cement like Sierra snow, and He and I rejoiced with my family. It was like I had swallowed a whole years' worth of sunshine in one gulp! You would think He would visit when I'm doing something REALLY SPIRITUAL…but no, it was family time. God is into your family!
Health, healing and provision, in fact the solving of any problem, is available in the anointing. My standard counsel for those with a new diagnosis of a critical health problem is to take three days without distraction and sit before the Lord to get His anointing for overcoming their issue. The will of God is complete healing for everyone in every situation, under every circumstance, period. I heard a story from Jim of a 97-year-old woman who, as she was dying, said, "Send Jim to raise me when he gets home." Jim got home three days later, went to the morgue, opened up the storage unit, commanded the spirit of death to come off of her and for her to arise…and she did!
Let me show you one of the great teachable examples of the anointing in Jesus' ministry!
So He Himself often withdrew into the wilderness and prayed. Now it happened on a certain day, as He was teaching, that there were Pharisees and teachers of the law sitting by, who had come out of every town of Galilee, Judea, and Jerusalem. And the power of the Lord was present to heal them. Luke 5:16-18 NKJV
The anointing was there to heal because of two elements – prayer and teaching. My great question when I go to minister to someone is this: How much of the RHEMA word do I need to share with them to release their faith to receive? Sometimes just having a good enough reputation is enough to release their faith, so carry yourself with responsibility. And Prayer! Jesus spent ALL NIGHT in prayer before choosing the Twelve. My greatest responsibility six days a week is to fulfil my prayer assignment. There is a reason why it mentions Jesus' prayer life (for my unfilled friends, recognize that Jesus DIDN"T speak in tongues – it wasn't available yet! For my filled friends – Aren't you GLAD you can speak in tongues?) as prerequisite to the healing anointing being present. Much prayer, vital prayer, effectual fervent prayer and teaching releases the anointing!
Talk about a crisis – consider Paul and Silas in the death cell!
But at midnight Paul and Silas were praying and singing hymns to God, and the prisoners were listening to them. Suddenly there was a great earthquake, so that the foundations of the prison were shaken; and immediately all the doors were opened and everyone's chains were loosed. Acts 16:25-26 NKJV
Awake, lute and harp! I will awaken the dawn. I will praise You, O Lord, among the peoples, And I will sing praises to You among the nations. Ps 108:2-3 NKJV
Worship brought in the anointing for Paul and Silas' deliverance, and you can make a case for David that worship SUSTAINED his anointing. David was anointed with oil three times in his life, and each time increased the authority that he walked in. David did lots of bad things, even things worthy of death, but his worship – I love that phrase I WILL AWAKEN THE DAWN – sustained his anointing to be able to finish his ministry especially with the preparation for the building of the Temple and the anointing of his successor, Solomon. Mercy and grace will sustain your anointing if worship is faithful, heartfelt and prioritized. Do you worship BEFORE you turn on your cell in the morning?
There is no formula for the anointing because we are not talking about an impersonal thing but the living God, as He manifests Himself as the Holy Spirit. No formula, but principles. Do you see it?
Humility, hunger, love and worship attract the Spirit of God who is the Anointing. Its interesting that the word translated 'peace' is the Greek word EIRENE, which has its root in the verb EIRO meaning, to join. When we join our hearts with the Anointing, we have peace, confidence, and power to be effective in all that we do. The man or woman who lives this relationship need never fear anything, because the One who holds their breath in His hands is also in the driver seat of his heart. Enjoy God! Enjoy the anointing! And praise Him forever! Love you!
Remember dear ones we must be about our Father's business…