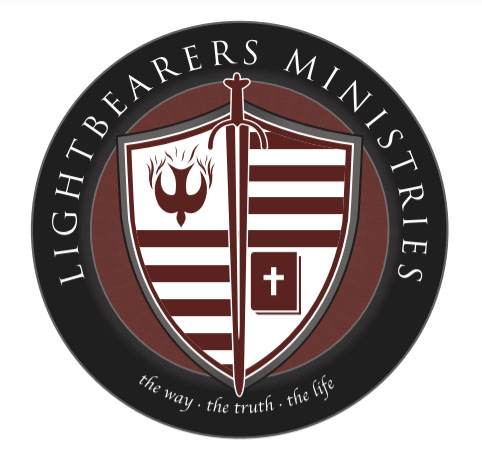 LIVING WATERS
from Lightbearers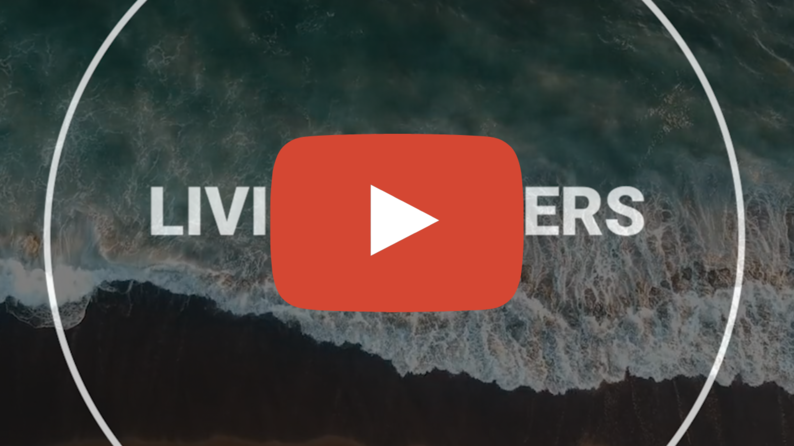 …unless a grain of wheat falls into the ground and dies, it remains alone; but if it dies, it produces much grain. John 12:24 NKJV
The world talks about 'life and death' but God talks about 'death and life.' The Hebrew new day begins with sunset, figuratively the death of the sun. It passes through the night season before the sun arises again in a glorious new day. So, death precedes life, as night precedes day. Our eternal life begins the moment we are born again, but it takes passing through the night of physical death before we enter the glory of the new eternal day. It's in dying that we really begin to live.
The same is true even in our walks right now. We have our desires, our dreams, but it seems there must be a death of those dreams before the Lord can blow upon them, redeem them, and release us into them. Death before life. In the death season is when He prepares us by confronting and stripping away our dead flesh and carnality so that those burdens won't keep us from soaring in the day season. He requires one thing of us in the night season, the death season, so that He can fully do the work necessary to prepare us for the day, and that is surrender!
But seek first the kingdom of God and His righteousness, and all these things shall be added to you. Matt 6:33-34 NKJV
Surrender means the lordship, the decision making of your life has been delivered to God. You only have a 'say' in the matter as He seeks your opinion. This is the fourth level – the 'Spirit led' level – of spiritual growth. A case could be made that the promises of God only come fully available at this level of growth because until you reach this level, Jesus is not truly in practice the Lord of your life. At this level you truly begin to walk into the gifts of the Spirit. Surrender means you start to walk into the fulness of your calling because you can do nothing without Him. Surrender means that Matthew 6:33 among other verses becomes a living reality!
Jesus surrendered all to the will of the Father…and we are to imitate His example!
Therefore be imitators of God as dear children. 2 And walk in love, as Christ also has loved us and given (Grk. PARADIDOMAI – surrendered) Himself for us, an offering and a sacrifice to God for a sweet-smelling aroma. Eph 5:1-2 NKJV
When you think about this verse, what comes to mind?
I beseech you therefore, brethren, by the mercies of God, that you present your bodies a living sacrifice, holy, acceptable to God, which is your reasonable service. Rom 12:1 NKJV
Comparing the two, you realize that whatever it means to 'surrender' is what it means to 'present your bodies.' They both produce a living offering and sacrifice to the Father – something dies, something is offered on the altar and out of that figurative death comes a new life, a new walk, a new calling, a new purpose. This is the end of all worry, all striving, all stress, and care because you have surrendered all to Him and He has taken the lead. You become carefree as the One you've put in charge takes hold!
Ephesians Five is a wonderful chapter dealing with our walk in Christ both individually and as one body. We will see later in the chapter that Jesus surrendered not just for us as individuals but for the whole body of Christ. We are told to walk in love, walk in light and walk accurately.
3 But fornication and all uncleanness or covetousness, let it not even be named among you, as is fitting for saints; 4 neither filthiness, nor foolish talking, nor coarse jesting, which are not fitting, but rather giving of thanks. 5 For this you know, that no fornicator, unclean person, nor covetous man, who is an idolater, has any inheritance in the kingdom of Christ and God. 6 Let no one deceive you with empty words, for because of these things the wrath of God comes upon the sons of disobedience. 7 Therefore do not be partakers with them. Eph 5:3-7 NKJV
Verses three through seven nail sins that would cause us not to walk in love. The Greek words behind three phrases – filthiness, foolish talking, jesting – are only used here in the Greek NT, emphasizing the fact of how our loose talk can destroy our walk in love. Have you ever been hurt by words people have spoken? The mouth must be surrendered to the Lord! Covetousness, the quest for wealth by ANY means (there is a legitimate building of wealth by biblical means and parameters), is idolatry. The billionaire George Soros thinks he is a 'god.' Judgment day is coming, bubba! The billionaire Kanye West just lost all his money. Don't worship yourself, rich one! The phrase 'the sons of disobedience' indicates these guys know the truth but refuse to obey it – the Greek word is APEITHEIA – bringing upon themselves the wrath of God, where people get what they deserve. Don't go there!
For you were once darkness, but now you are light in the Lord. Walk as children of light 9 (for the fruit of the Spirit is in all goodness, righteousness, and truth), 10 finding out what is acceptable to the Lord. 11 And have no fellowship (Grk. SUGKOINONIA – no full sharing with) with the unfruitful works of darkness, but rather expose them. Eph 5:8-11 NKJV
We are lightbearers (Phil.2:15); the light is Christ in us as we walk in love. We have no full sharing with – meaning no covenants – with those who have no light and do not walk in love. You are setting yourself up for heartbreak and disaster if you do! You are known by who you walk with; we expose their evil by choosing not to walk with them.
See then that you walk circumspectly (Grk. AKRIBOS – accurately), not as fools but as wise, 16 redeeming the time, because the days are evil. Eph 5:15-16 NKJV
The walk in love and walk in light produces the walk in accuracy. I love accuracy! My soul hates sloppiness and, can anyone read and write and spell? You can make a case that the Toyota Motor Company saved the auto industry in the 1970's by their emphasis on accuracy. Back in the 90's, the KIA Motor Company was producing junk cars that repeatedly broke down until they changed their machining tolerances from +/- .005" to +/- .0005" like Toyota's, ten times more precise. And how much inaccuracy with the Word of God has destroyed faith, and the Church's influence in society?
Finally we get to the great marriage and family analogy of Christ and the Church. If I were dividing Ephesians into chapters, I would extend chapter five through 6:9.
Husbands, love your wives, just as Christ also loved the church and gave (Grk. PARADIDOMAI – surrendered) Himself for her, 26 that He might sanctify and cleanse her with the washing of water by the word, 27 that He might present her to Himself a glorious church, not having spot or wrinkle or any such thing, but that she should be holy and without blemish. Eph 5:25-28 NKJV
In verse two you see that Jesus surrendered Himself for us as individuals, emphasizing our individual worth to Him. But here He surrenders for the whole, the corporate body, spanning over two thousand years and billions of lives. Was this part of the glory that He saw on the mount of transfiguration when the joy of what He would accomplish was shown to Him? Amazing! God shows us the glory as we suffer for His purposes. John Adams wrote to his wife Abigail about the American declaration of independence, "I am well aware of the toil and blood and treasure that it will cost us to maintain the Declaration, and support and defend these States. Yet through all the gloom I see the rays of ravishing light and glory. I see the end is worth all the means." Through almost thirty years of Lightbearers Ministries, I feel the same way about our vision of schools of ministry in every country and house churches in every state, every community. The end is worth all the means!
As I think about surrender, I don't think the word would ever appear in an advertisement for Christian faith. The idea of night, of death, of surrender has no appeal to the lost soul who seeks only his own privileges. But for those of us who have begun to understand what love really means, the concept of surrender takes a place of natural order and fulfillment. It's what you must do in order to love! You've been called to die dear one, and out of that death you will enjoy an extraordinary life that will bless both Heaven and earth. Amen? Love you!
Remember dear one, we must be about our Father's business…