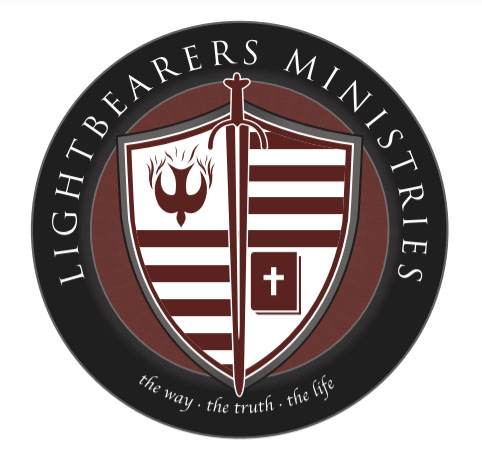 LIVING WATERS
from Lightbearers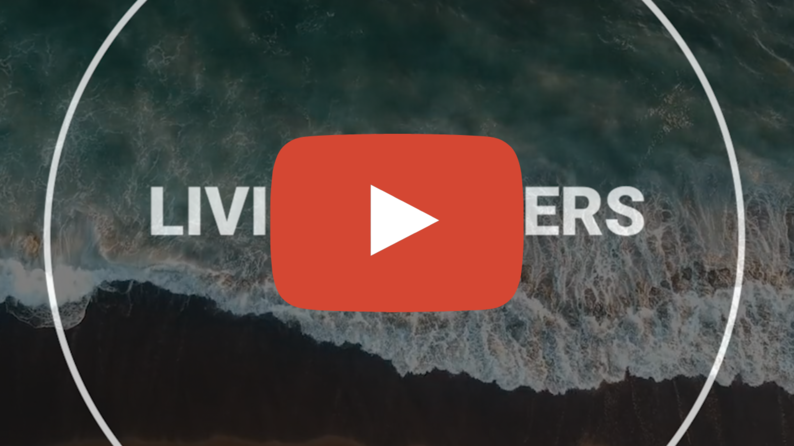 Click on the link to listen to our Audio file: https://lightbearers-ministries.com/wp-content/uploads/2022/06/WhatsApp-Audio.mp3
Dear One,
Above is the audio teaching from last week on the Genius Anointing. Its only about thirty minutes long. I hope you and enjoy it and this article on REST. Love you! KRP
REST
There remains therefore a rest for the people of God. Heb 4:9 NKJV
REST…what an awesome thought! Israel really had a great deal before the Lord…rest was built into their schedule! A Sabbath every seven days and three weeks of feasts – vacation in Jerusalem! – which featured 'feasting.' Three weeks yearly of going to the same place with the same people really fostered fellowship between the twelve tribes. Fifty-two sabbath days and twenty-one days of feasting, plus travel days, meant literally one in every five (the number for grace) days throughout the year was a rest day, a fun day, a time of celebrations, smiles, hugs and naps. Clearly, rest, relaxation, rejuvenation, and relationships with the Lord and each other were high on the Lord's priorities for His people.
For he who has entered His rest has himself also ceased from his works as God did from His. Heb 4:10 NKJV
Theres a number of ways to approach the subject of rest in the Word, its importance to being led by the Spirit, and its good fruit. We want to approach it from doctrinal to practical, and even see how our favorite subject of speaking in tongues much fits into the practice of rest. First of all, God rested on the seventh day, Jesus rested in the bosom of the Father, and we are seated, at rest, with the Lord at the right hand of the Father.
Jesus was in the bosom of the Father. Comfort produces confidence. The confidence to go to the Cross came out of the comfort, the rest, in the Father's bosom. You must realize that Jesus was tempted with every fear, every anxiety, that you and I face, and much more! Let me make this real practical – to return from Uganda on this last trip required a negative PCR test. With a positive test, I would have been quarantined God-only-knows-where in Uganda, at considerable extra expense, until I could pass the test. But I had prayed before the trip until God clearly told me that I would be home on the 4th on our regular flight schedule. The comfort of revelation which I believed gave me the confidence to make the trip in the first place and ensured the victory. How is your comfort level?
Is the bosom of the Father a specific place only for Jesus, or is it available to all of His sons and daughters? This is a real important question because even today men's hearts are failing them for fear, which is pushing many a believer into ungodly decisions and circumstances. The word for 'bosom' is the Greek word KOLPOS, which is also used of a river flowing into the sea that would be a safe haven for a ship in a storm. A KOLPOS is a safe, secure haven, protected from the storm! Is there such a place for you and me?
You are my hiding place; You shall preserve me from trouble; You shall surround me with songs of deliverance. Ps 32:7 NKJV
The key to the Lord being our hiding place, our KOLPOS, is revelation. He is our hiding place! Sit quietly before Him and ask Him about every fear that plagues you. Ask Him what to do to solve every problem. My generation has been plagued by fears regarding the 'end times' all of my life, and it has done untold damage to the confidence and vitality of the Church. Instead of the Lord being our great Hope, the end times have become our great fear and dread. No amount of food you save can replace Him! Believe what He tells you.
Rest (Heb. DAMAM) in the Lord, and wait patiently for Him; Ps 37:7 NKJV
The Hebrew word here means 'to rest in stillness, in quietness' before the Lord. To wait (Heb. CHUWL) is to wait like a mother to bring forth a child. There is a moment, the right moment, in a healthy pregnancy, when the baby turns it head into the birth canal (CHUWL literally means to whirl or turn), where delivery is set in motion – that is what she is waiting for, and its totally out of her control, so she rests in that waiting. There is a timing in the turning that belongs totally to the Lord. So, once you've prayed, once you have your revelation, then you rest, you wait patiently for the Lord to make the turn, in the circumstances, in the situation, to bring His perfect will into manifestation, the baby to the birth. Do you see it?
Trust in the Lord with all your heart, and lean not (Heb.SHAAN – lean, rest, rely) on your own understanding; Prov 3:5 NKJV
Theres a real danger is seeking to rest in anything other than the Lord. The Lord equates resting or relying on Him to loyalty to Him. Your heart can be stolen away when you lose your focus on whom you rely. Asa is an example of a believer whose heart got turned to the dark side…
And at that time Hanani the seer came to Asa king of Judah, and said to him: "Because you have relied (SHAAN) on the king of Syria, and have not relied (SHAAN) on the Lord your God, therefore the army of the king of Syria has escaped from your hand.
Consequences of a heart getting turned to rely on something else.
8 Were the Ethiopians and the Lubim not a huge army with very many chariots and horsemen? Yet, because you relied (SHAAN) on the Lord, He delivered them into your hand. 9 For the eyes of the Lord run to and fro throughout the whole earth, to show Himself strong on behalf of those whose heart is loyal to Him.
Do you see that? The Lord values loyalty to Him. Do you wonder why King David committed criminal acts, like the murder of Uriah, and the Lord stood with him, after correction? David's heart never got turned!
In this you have done foolishly; therefore from now on you shall have wars."
Asa brought a curse upon himself and upon Israel. Wars are judgments from the Lord.
And in the thirty-ninth year of his reign, Asa became diseased in his feet, and his malady was severe; yet in his disease he did not seek the Lord, but the physicians. So Asa rested with his fathers; he died in the forty-first year of his reign. 2 Chron 16:7-14 NKJV
A sad ending to a once great believer!
Lets look at practical ways to rest!
For with stammering lips and another tongue He will speak to this people, 12 To whom He said, "This is the rest with which You may cause the weary to rest," And, "This is the refreshing"; Yet they would not hear. Isa 28:11-12 NKJV
It's amazing to me how many won't HEAR God's Word about speaking in tongues! SIT is the one great gift that builds up your spirit man, among many other things, that then enables all the other gifts to work so much more effectively. It brings rest and refreshing, especially when you're built up through tongues to get the clear revelation that you need to solve problems, to meet needs, to bring the will of God into manifestation. When you pray much in tongues, you gain so much more authority and control in your life and within your whole sphere of influence because your faith is built up, and faith is the practical key to everything.
Now may the God of peace Himself sanctify you completely; and may your whole spirit, soul, and body be preserved blameless at the coming of our Lord Jesus Christ. He who calls you is faithful, who also will do it. 1 Thess 5:23-24 NKJV
Rest, relaxation, rejuvenation and great relationships bring wholeness to you, spirit, soul and body. Comfort brings confidence as we rest in the bosom, the hiding place of the Lord. Let anxiety wash down the drain and you'll find yourself rejoicing in Him! Let the glory come back and you'll be a light in a dark place to whom others will be drawn. Then they can discover their own hiding place in Him and we can get this whole thing turned around! Amen? Love you!
Remember dear ones, we must be about our Father's business!