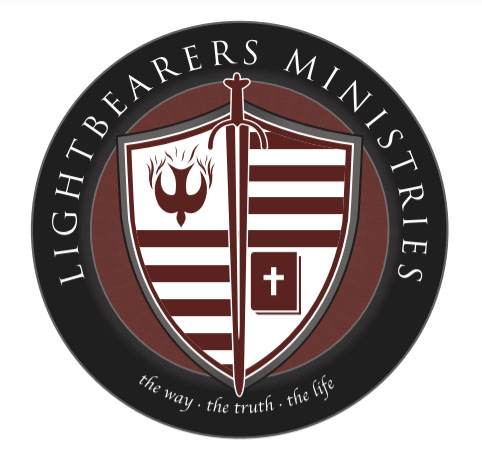 LIVING WATERS
from Lightbearers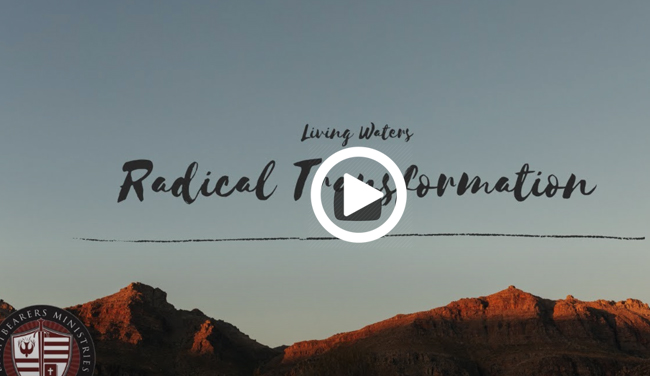 RADICAL TRANSFORMATION
"If you abide in My word, you are My disciples indeed. And you shall know the truth, and the truth shall make you free." John 8:31-32 NKJV
You must love science! As a student of God and His Word, I do. Science – God bless mathematics – proved the statistical impossibility of evolution even on the most primitive scale, to the point of it being laughably absurd. A recent scientific discovery points to a great encouraging reality – that pure hearted, biblical Christianity produces the greatest level of political and economic freedom the world has ever seen. Impact comes out of quality, not out of numbers. We have known this from the Word, but to see it proven through empirical, statistical studies that have been tested and qualified rigorously, gives us great hope, that if we stand for Him (Eph. 6:13), our children and grandchildren, should the Lord tarry, will grow up in a very blessed and wonderful world.
Check out the January/February 2014 issue of Christianity Today "The Surprising Discovery About Those Colonialist, Proselytizing Missionaries" https://www.christianitytoday.com/ct/2014/january-february/world-missionaries-made.html?share=JG%2fe1WGN3KGjNlEjBWrLqSYAyV2f82tL&utm_medium=widgetsocial
There is a plan for radical, individual transformation that any leader, from small group or house church through the largest ministry or church, can simply implement to impact the life of the newest convert to the oldest saint (maybe even you, perhaps, dear leader!). These seven phrases describe seven points that the apostle Paul went through in his conversion which really sets the standard for the NT church. He was SAVED, HEALED, DELIVERED OF DEMONS, FILLED WITH THE HOLY SPIRIT, WATER BAPTISED, GIVEN A PROPHETIC WORD THAT IMPARTED VISION, and was LED TO A MENTOR. If you want tips on tailoring a plan for your people through these seven steps just let me know!
What I want to get to is an example of radical transformation for what we would consider a state or nation. While we go through this, think about where you live. We are going to Acts. Acts is probably my second or third favorite book in the Bible after Ephesians – Acts and the Gospel of John, and Genesis of course (science!) but then recently I've really gotten fired up about Isaiah and Matthew! When they divided Acts up into chapters, they really blew it in Acts Nineteen because the story begins in Acts 18:24.
Now a certain Jew named Apollos, born at Alexandria, an eloquent man and mighty in the Scriptures, came to Ephesus. Acts 18:24 NKJV
Apollos goes to the synagogue, preaches the Gospel, leads them to the Lord, and water baptizes them but does not know the rest of the seven steps which sets the stage for Paul to come and minister to them.
And it happened, while Apollos was at Corinth, that Paul, having passed through the upper regions, came to Ephesus. And finding some disciples he said to them, "Did you receive the Holy Spirit when you believed?" So they said to him, "We have not so much as heard whether there is a Holy Spirit." And he said to them, "Into what then were you baptized?" So they said, "Into John's baptism." Then Paul said, "John indeed baptized with a baptism of repentance, saying to the people that they should believe on Him who would come after him, that is, on Christ Jesus." When they heard this – under Apollos' ministry – they were baptized in the name of the Lord Jesus. Acts 19:1-5 NKJV
Love it! First thing he says, "Have you guys spoken in tongues – received the Holy Spirit into manifestation?" This is so important – so key – for everything that comes afterwards. You want to start a wildfire? Get a bunch of young people filled with the Holy Spirit, show them miracles are supposed to happen, that this is normal Christianity, then release them to go win others.
And when Paul had laid hands on them… Acts 19:6 NKJV
Why did he lay hands on them? You don't have to lay hands on people to impart the Baptism. The situation was that they were in Ephesus, a major demonic center like San Francisco or Seattle, so many of the new disciples probably needed deliverance before they spoke in tongues. Demons can't stop you from getting saved, but they can make it hard for you to get filled once you are saved. So, what do you do? Deliverance, just like we talked about earlier. You can see Paul applying the seven steps of his own conversion on them.
And when Paul had laid hands on them, the Holy Spirit came upon them, and they spoke with tongues and prophesied. Now the men were about twelve in all. Acts 19:6-7 NKJV
Twelve households…maybe eight to ten new house churches (some would be 'too little' Ex 12:4 KJV) to start the ministry!
And he went into the synagogue and spoke boldly for three months, reasoning and persuading concerning the things of the kingdom of God. But when some were hardened and did not believe, but spoke evil of the Way before the multitude, he departed from them and withdrew the disciples, reasoning daily in the school of Tyrannus. Acts 19:8-10 NKJV
Why did he go to the synagogue? Because he had ministered there before (Acts 18:19), but apparently not won anyone, and that is where he had a door (1 Cor. 16:19). You and I are not God, we don't choose our doors. We pray for them and follow the Master. Now, he runs up against opposition, just like it says in Corinthians, and he takes the believers and starts a bible school! Now, it doesn't tell us how he ran the bible school, but just what the results were.
And this continued for two years, so that all who dwelt in Asia heard the word of the Lord Jesus, both Jews and Greeks. Acts 19:10 NKJV
It doesn't tell us how he did it, but with twenty years of experience in planting and overseeing bible schools, I think I have the right to at least speculate. I can see him pouring into a group of believers, maybe thirty to fifty, for three weeks, then sending them out, two by two, for a week to apply what they learned. Remember that Jesus sent the Twelve and the Seventy out to preach and minister, then brought them back for more teaching! Do you think Paul imitated his Master?
During the practice week Paul would be studying and praying so that he was 'full' to teach when they got back. Maybe he did this four times for that group, then brought in a new group. The first group is released to start house churches and bible schools themselves which they do because they are ON FIRE! Maybe after six months Paul takes a month off to go visit the new house churches. He comes back refreshed, and he is on fire to teach a new group. Paul and his merry band of fire starters are kicking the devil's butt! Are you seeing this?
Now God worked unusual miracles by the hands of Paul, so that even handkerchiefs or aprons were brought from his body to the sick, and the diseases left them and the evil spirits went out of them. Acts 19:11-12 NKJV
Something really special is happening when you are getting 'unusual miracles'! One time I was ministering in Lake Baringo, Kenya, seeing God show up and show off, when they told me about a woman who was in a coma far away. I took one of my sweaty handkerchiefs – in Africa, we sweat! – and we prayed over it, sending it out to her. The next day she was in the church, testifying.
This became known both to all Jews and Greeks dwelling in Ephesus; and fear fell on them all, and the name of the Lord Jesus was magnified. And many who had believed came confessing and telling their deeds. Also, many of those who had practiced magic brought their books together and burned them in the sight of all. And they counted up the value of them, and it totaled fifty thousand pieces of silver. Acts 19:17-19 NKJV
Imagine all the witches and homosexuals in San Francisco coming together under the power of the Gospel and burning all their wicked materials! Glory! This can happen. This will happen wherever the fire of God falls. Let me say a word about 'a move of God.' Many times God waits for you and I to move then He moves. Remember Jonathan and his armorbearer? They decide, the two of them, to take on a whole garrison of Philistines. They go to attack, and the whole place goes nuts, and the Philistines wipe each other out (1Sam 14:6-20). God releases angel armies when we go to move. Don't wait for a wave of God. Ride the first wave and see what happens!
So the word of the Lord grew mightily and prevailed. Acts 19:20 NKJV
Personal transformation, then community transformation. A whole nation transformed in the space of a little over two years! You and I can imitate Paul and do the same thing. Why do we let the devil run anything? When the righteous lead, even the unsaved who aren't completely insane get blessed. We should be on school boards and city councils, county commissions and state legislatures. When you get there, THEN RUN IT. The devil's people should get saved or taken out of the way, which is another of my favorite principles in the book of Acts (see Simon, Barjesus and that murderous king in Jerusalem). If you are older, get healthy and use your influence. If you are younger, get ON FIRE – meet with God until His fire consumes your 'stuff,' and go start fires among all your friends and neighbors. If you need help, ask me or Carl, and we will come. Let's have some fun with radical transformation! Love you!
Remember dear ones, we must be about our Father's business…