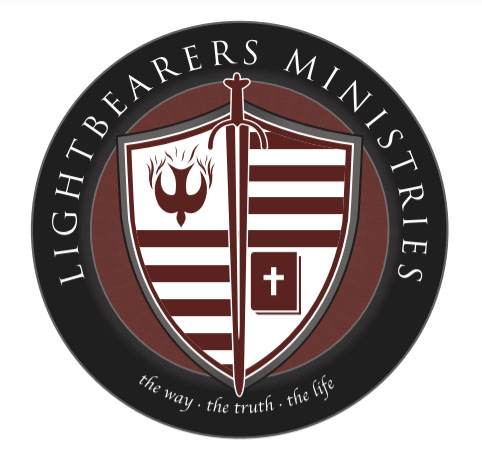 LIVING WATERS
from Lightbearers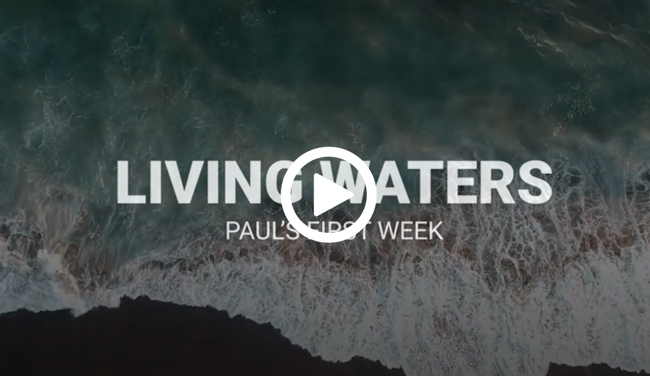 RADICAL TRANSFORMATION: PAUL'S FIRST WEEK – THE PROTOTYPE BELIEVER
SAVED – DELIVERED – HEALED – FILLED – WATER BAPTISED – PROPHETIC WORD – MENTOR

Immediately he preached the Christ in the synagogues, that He is the Son of God. Acts 9:20 NKJV
Please read Acts 9:1-20.

Many new believers don't stand for God because they have not experienced Jesus Christ. Paul was radically changed in a short few days, from a murderous persecutor to preaching the One that he sought to persecute. Paul had a life changing experience with Jesus Christ, an experience which can and should be repeated in every believer's life.

In most crusades, even of the most eminent of modern evangelists, less than 5% of those reached actually join a church. In the first century a biblical case could be made that ALL who got saved joined the church. What made these first century converts to be so radically changed? They personally experienced Jesus Christ.
THE PROTOTYPE BELIEVER

Paul's conversion experience can be broken down into seven essential elements, six of which he experienced in his first week in salvation, and all of which can be reproduced in the life of EVERY believer. Paul was saved, healed, delivered of demons, filled with the Holy Spirit, water baptized, received a prophetic word that gave his life direction and purpose, and after a period of time, got a mentor, named Peter.
However, for this reason I obtained mercy, that in me first (PROTOS: first, foremost) Jesus Christ might show all longsuffering, as a pattern (Grk. HUPOTUPOSIN, HUPO, under – root: TUPOS die, stamp, the under-stamp, the foundational or prototype pattern against which all others are measured) to those who are going to believe on Him for everlasting life. 1 Tim 1:16-17 NKJV
Paul was not the first believer saved on the day of Pentecost, but he was the foremost in the sense of being a pattern, a standard, by which all others were to be measured. What occurred to Paul, the seven ministries, set the standard by which all believers are to enter the Kingdom of God. Paul received an elaborate and thorough cleansing and healing program, as well as great vision and preparation for his future. His was truly a radical transformation!
SAVED

…that if you confess with your mouth the Lord Jesus and believe in your heart that God has raised Him from the dead, you will be saved. Romans 10:9 NKJV

This is perhaps the most concise, complete New Testament statement of how to receive the gift of salvation. What does it mean to believe on the Lord Jesus? It's a simple, humble acceptance of the reality of the Gospel. Everyone may know these facts, but that does not mean that they have personally and humbly accepted them for themselves. Jesus' confrontation of Paul on the road to Damascus is a prime example of 'street witnessing' at its finest, and validates that ministry, but it also shows that there must be follow-up, i.e. Paul's Judas' house experience with Ananias.
When I got saved, I was seven years old, just smart enough to be dumb and humble. I walked out of church at my first holy communion service, under the glory of God, and knew that I loved Jesus. Bless God forever…
DELIVERED
Then Saul, still breathing threats and murder against the disciples of the Lord, went to the high priest. Acts 9:1 NKJV
What's interesting to me here is that the words for 'breath' and 'spirit' are the same in Hebrew and Greek. Apparently, Paul had 'murder' and 'threatening' spirits, as well as blasphemy, insolence and torture. Someone once said that the two cruelest realities were politics and religion. Can I hear an 'Amen!'?
…although I was formerly a blasphemer, a persecutor, and an insolent man; but I obtained mercy because I did it ignorantly in unbelief. 1 Tim 1:13-14 NKJV

We are not told specifically in the Word that Paul was delivered of demons. But that doesn't mean he wasn't! We can infer from the record that Paul was released from those driving desires that caused him to persecute Christians. Many times, a born again one can become aware of and drive demons out of themselves by force of will and spiritual authority. Maybe you are addicted to pornography, or are a 'one-beer-a-night' alcoholic. But you finally realize that it is wrong. So, the next time that lust or alcohol demon tries to wiggle its little finger at you, you say, "No! Get out in Jesus name!" And, you almost instantly breathe peace and freedom.
One time, I was being afflicted in my sleep by a demon. I woke up, turned on the light, and said angrily, "Mister demon, you sit right there and listen to me read you the Word of God!" I read Ephesians out loud. About the middle of chapter one it got too hot for him and I saw him, in a vision, leave my room and fly out the window. And, I was at peace, while going to sleep with a smile.
Paul was a disciplined man, even as a heathen religionist. I feel quite confident that once he realized, perhaps even in a moment on the road to Damascus, that his thoughts and attitudes were wicked, that then he repented of those ideas and cast them aside, because when he got to Judas' house, and was ministered to by Ananias, his attitude and perception was completely different.
With personal discipline and spiritual authority you can cast your own demons out. Do you see it?
…but mighty in God for pulling down strongholds, casting down arguments and every high thing that exalts itself against the knowledge of God, bringing every thought into captivity to the obedience of Christ, 2 Cor 10:4-5 NKJV
Now, I think I can say just by experience in ministry that most new believers may not have the mental and emotional stability and discipline to take out their wicked thinking just yet. Many new believers, and even more mature believers, are still bound and shackled by insidious spiritual enemies that rob their peace and drive them to evil. The simple, godly ministry of deliverance needs to be in operation in every believer's life. This ministry should be a normal part of every conversion experience. The arguments against deliverance ministry for Christians are always based on fear, not on the Scriptures.

HEALED – FILLED – WATER BAPTIZED

The Lord sent Ananias to minister three specific things to the new convert, and to reinforce a fourth thing, the prophetic word that Jesus had spoken to Paul on the road. The three things were healing, being filled with the Holy Spirit, and water baptism.
HEALED

And Ananias went his way and entered the house; and laying his hands on him he said, "Brother Saul, the Lord Jesus, who appeared to you on the road as you came, has sent me that you may receive your sight and be filled with the Holy Spirit." Immediately there fell from his eyes something like scales, and he received his sight at once; and he arose and was baptized. Acts 9:17, 18 NKJV
'Brother Saul, receive your sight.' And at that same hour I looked up at him. Acts 22:13
In our next chapter, BECOMING ANANIAS, we are going to discuss how to minister healing, deliverance, the infilling of the Holy Spirit and water baptism.
The ministry of healing is encapsulated in that great statement from Acts 10:38 which says that Jesus went about 'doing good and healing all that were oppressed of the devil.' All sickness, all injury and disease is oppression from the devil, with a view towards causing pain, suffering and premature death. The devil is an exceedingly wicked person.
The key in healing is to help someone connect with God. If they make that connection they get healed. Now, HOW TO HELP THEM make that connection is what the ministry of healing is all about!
Lets briefly analyze what we have read above. Ananias is full of confidence due to his revelation experience with the Lord. He knows Judas and where his house is, and walks in without invitation, and sees Paul. He immediately begins to minister to Paul. Paul has seen him in a vision. When Ananias speaks those words by the Spirit of God, Paul's faith goes through the roof, and he gets healed. Do you see how God orchestrated that healing?
In coming chapters we will talk more about how to cooperate with God to bring the connection moment when healing comes.
FILLED
I thank my God I speak with tongues more than you all…1 Cor 14:18 NKJV
The one thing I want to get to here, and state unequivocally, is that it is God's primary will that every born again one to pray in tongues. The value of tongues is beyond comprehension, which is why the devil fights so hard through sincere believers to stop it. The warfare against tongues IN THE CHURCH is so great, yet Jesus made such a clear statement regarding His will and tongues for every born again one.
Look at the statement…
"If anyone thirsts, let him come to Me and drink. He who believes in Me, as the Scripture has said, out of his heart will flow rivers of living water." But this He spoke concerning the Spirit, whom those believing in Him would receive; for the Holy Spirit was not yet given, because Jesus was not yet glorified. John 7:37-39 NKJV
The only way you can improve on speaking in tongues is to do it more. I have challenged people all over the world to speak in tongues for one hour every day, and countless miracles have followed. One friend of mine challenged his whole congregation to speaking in tongues daily for an hour for one year. Before that year ended a healing revival broke out in that church that lasted for years, and brought so many miracles, bless God forever!
WATER BAPTISED
And now why are you waiting? Arise and be baptized, and wash away your sins, calling on the name of the Lord.' Acts 22:16 NKJV
In all ministry there is usually great overlap, each individual experience being so unique and can happen in an instant or a matter of seconds. What I am taking the time to break apart for you piece by piece can happen so quickly. One of the great features that I have always asserted in water baptism is the confession of and repentance from sin, and the releasing of a prophetic word over them right after they come out of the water.
THE PROPHETIC WORD
But rise and stand on your feet; for I have appeared to you for this purpose, to make you a minister and a witness both of the things which you have seen and of the things which I will yet reveal to you. I will deliver you from the Jewish people, as well as from the Gentiles, to whom I now send you, to open their eyes, in order to turn them from darkness to light, and from the power of Satan to God, that they may receive forgiveness of sins and an inheritance among those who are sanctified by faith in Me. Acts 26:16-18 NKJV
Paul got this word while he lay in the dust of the Damascus road. Jesus spoke it to Paul. Then Ananias confirmed it three days later in the house of Judas.
Then he said, 'The God of our fathers has chosen you that you should know His will, and see the Just One, and hear the voice of His mouth. For you will be His witness to all men of what you have seen and heard. Acts 22:14,15 NKJV
Every believer can and should receive a personal word from God that gives direction and purpose to their lives. Do you think Paul needed to fill out a questionnaire to find his spiritual gifts and calling? The reason we have questionnaires is because nobody can prophesy! We need men like Ananias who can hear what God is saying and then prophesy the confirming Word, that agrees with the Word the Lord has spoken into our hearts.

THE MENTOR
Jesus must have chuckled when He gave Paul a mentor…
Then after three years I went up to Jerusalem to see Peter, and remained with him fifteen days. Gal 1:18 NKJV
The two men were about as different as two men could be. Peter was rough, unlearned, ignorant, a fisherman, a blue-collar worker, profane in his language and good in a knife fight, a man of calloused hands. Paul had no callouses. Paul sat at the feet of Gamaliel, a learned man, a Pharisee, and as a member of the Sanhedrin, a ruler of Israel. Peter was a big burly man, very strong (Jn 21:11), while Paul was a smaller man who could fit in a basket, but probably the flyweight division champion on the boxing team at Gamaliel University (1Cor. 9:26 ESV). Yet they were alike: Peter the denier, Paul the persecutor. Can you imagine the laughter, the tears, the stories that were told during those fifteen days?
"Yeah, I got out of that stinkin' fishing boat, Paul. Man, that thing smelled bad! And, I walked on water, Paul, I WALKED ON WATER! Until I didn't! Then Yashua comes over, with a big grin on His face, and pulls me up by His big right hand. He is not even wet, Paul, NOT EVEN WET, and I'm soaked!" Peter says, laughing.
Peter had something that Paul needed. Perhaps it was an intimate understanding of the mercy, love and understanding of the Lord his God. Perhaps Paul's heart needed to be forgiven. Who would be better to minister that to Paul, than Peter?
I will tell you something else – Paul needed to lighten up! Hard things get broken, but tough things can take a lot of abuse. There is a ministry of mercy with hilarious but kind humor (Romans 12:8). Many times God will give a mentor who is just the opposite of the personality of the disciple because they need that balance in their life. Can you rejoice with me!


Every believer needs a mentor…

THE RESULTS

Immediately he preached the Christ in the synagogues, that He is the Son of God. Then all who heard were amazed, and said, "Is this not he who destroyed those who called on this name in Jerusalem, and has come here for that purpose, so that he might bring them bound to the chief priests?" But Saul increased all the more in strength, and confounded the Jews who dwelt in Damascus, proving that this Jesus is the Christ. Acts 9:20-22 NKJV

When Paul personally experienced Jesus Christ, through salvation, healing, deliverance, being filled with the Holy Spirit, being water baptized and immersed in the prophetic word, he was radically transformed immediately. He changed overnight. He became what we Americans call an 'on fire believer'! One fiery believer can touch (or torch) a multitude…

THE PRECEDENT FOR ALL BELIEVERS

There is no other conversion so fully detailed in the New Testament as that of the Apostle Paul. We have seen that it sets a precedent as to how every believer should enter into the Kingdom of God. The seven essentials are for every believer. I challenge every pastor to retroactively take every member of their church through the seven essentials, and then routinely incorporate them into the conversion experience of every new believer. Your church will be shaken by the power of God overnight…

In coming chapters we are going to address how to do these ministries. Let's get into it! Turn right now to the next chapter, BECOMING ANANIAS…
Love you!
Remember, dear ones, we must be about our Father's business…