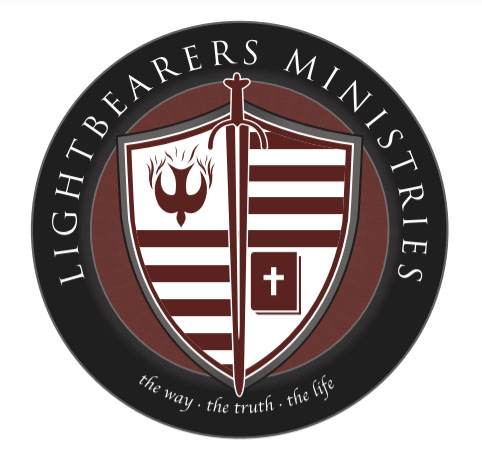 LIVING WATERS
from Lightbearers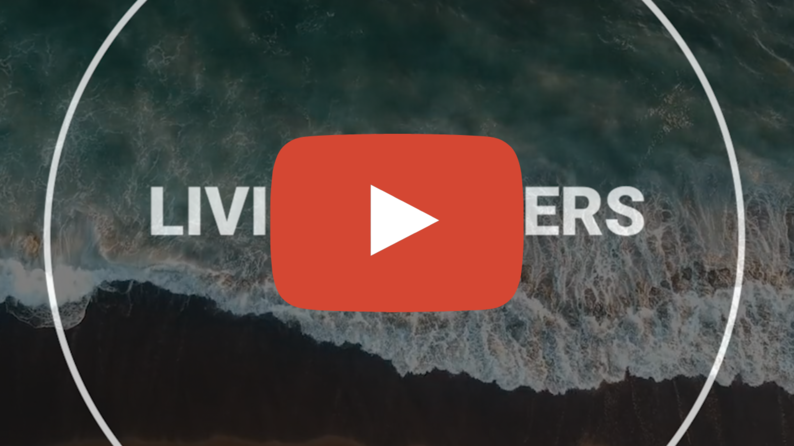 Dear One, there is something wonderful happening, coming up in October!
HOUSE CHURCH ADVENTURES
With Joe and Maureen
Starting Tuesday October 4th at 5PM Pacific Time
Are you looking for real Christian community, where you go beyond being friends to being real brothers and sisters? A place where Jesus is the Head and Him alone? A place where your voice can be heard, respected, even honored? Then you need to check out what Joe and Maureen have to say about House Churches.
Joe and Maureen serve close to one hundred HCs internationally and are fostering HC ministry all over the USA. They are immigrants by way of invitation to the USA from the UK by way of South Africa and Kenya. Most of their house churches are in Pakistan, so they know and deeply understand our dear international friends as well as us as a people in the USA.
You can be so comfortable, so quickly with Joe and Maureen!
You'll need a zoom invite to join the free sessions. Reply to this email to get your link!
Just check them out for one night – 4 October – and see if this is a 'fit' for you!
See you then!
OVERCOMERS
These will make war with the Lamb, and the Lamb will overcome them, for He is Lord of lords and King of kings; and those who are with Him are called, chosen, and faithful." Rev 17:14 NKJV
The man of God lay on the grass before the Lord and presented his need. He was at our Holy Spirit Encounter in Kabale UG, the one we did in May. He had bought property and needed to pay for it by the end of August. He had no resources to accomplish that, but he had God and the word of wisdom. The Lord spoke as he stayed his mind on Him and said, "You will have the land paid off by the end of August." The Lord of time and circumstances moved the heart of a friend who offered to pay the debt of the land…and on September 1st, he owned the deed to the land.
These things I have spoken to you, that in Me you may have peace. In the world you will have tribulation; but be of good cheer, I have overcome the world. John 16:33 NKJV
The foundation of all overcomers is the One who overcame. Our faith is founded on Him, not on our goodness or righteousness or value. Our eyes are on Him alone. He who overcame bids us to come up and walk with Him. The reality of He who overcame says to us – there is nothing you cannot overcome.
The dear one sought the manifest presence of God as she lay in her hospital bed awaiting her surgery for breast cancer. JEHOVAH RAPHA, the Lord our healer, showed up and said, "If you go through with this surgery you will die, but if you go home and go to the conference, I will heal you there." She did…and He did.
And a vision appeared to Paul in the night. A man of Macedonia stood and pleaded with him, saying, "Come over (THE SEA) to Macedonia and help us." Acts 16:9 NKJV
Some of the greatest overcomers in Christian history were the east African missionaries. They watered the seeds of the gospel with their blood. The average lifespan of an EA missionary was three years. Yet their impact changed the world and transformed generations of the African peoples. The motto of the Anglican missionaries, inspired by the Macedonian call, was TRANSIENS ADUIVANOS – I GO OVERSEAS TO GIVE HELP. Apostle Peter Cameron Scott came to Kenya in 1895 and established the African Inland Mission. He died within the year from disease but his vision of establishing mission aid stations across east Africa flourished. Today Kenya is among the most truly born again nations on earth…
And they overcame him by the blood of the Lamb and by the word of their testimony, and they did not love their lives to the death. Rev 12:11 NKJV
There were two types of missionaries: the bad ones and the good ones. The bad ones were government sponsored and had a secret agenda to subjugate the people for their colonial masters. These 'tares among the wheat' fostered the Rwandan genocide, among other tragedies, and gave all missionaries a bad reputation. But the good ones, the true ones, had tremendous impact because of one reality – they loved everyone, saved or unsaved, and sought the best for all of them. It's a proven, scientific fact that the best thing you can do for any nation anywhere is to put a group of sincere loving missionaries in a time machine and drop them there one hundred years in the past. The fruit you will see today is that the people – Christian or not – will have a better education system, a better medical system, a better political system and greater freedom than countries with 'tares' or no Christian witness at all. It's a fact…
Do not be overcome by evil but overcome evil with good. Rom 12:21 NKJV
Faith is built on the LOGOS and RHEMA of God. The LOGOS is the written Word. The RHEMA is the personalized word spoken to your heart. The RHEMA springs off of the LOGOS word as you sit in the presence of the Lord. The Logos says, My God shall supply all of your need. The RHEMA springs off of that and says, You will have the land paid off by the end of August. The LOGOS says, By His stripes you were healed. The RHEMA word, springing off of the LOGOS, may say, Call Kevin and he will minister to you and you will be healed. Faith is manifested in obedience, in spite of our emotions many times, as you act on the RHEMA word. That RHEMA word, springing off the LOGOS, is the word of wisdom, the problem-solving anointing, the key to all overcomers.
You are of God, little children, and have overcome them, because He who is in you is greater than he who is in the world. 1 John 4:4 NKJV
Some folks are caught up in an almost overwhelming mindset of defeat. The way to overcome that is to build the LOGOS into the heart and then practice the specific RHEMA that comes forth almost spontaneously. Sometimes we overthink what is revelation instead of just acting spontaneously in love. You think you should go talk to that person? Go! Talk! Just be your loving self and see what doors He opens up! Let me tell you something…you really are wonderful. People love you more than you realize! People like you, and they need what you carry in your heart. Go open your mouth and give it to them…
And this is the victory that has overcome the world — our faith. 5 Who is he who overcomes the world, but he who believes that Jesus is the Son of God? 1 John 5:4-5 NKJV
The presence of the Lord is the place of victory, both in a corporate setting and your individual time before Him. Moses was required to turn aside to come into the presence of the Lord which changed his life forever. Nothing has changed since Moses. We are still required to turn aside from our routines, from our TVs and smart phones and social media and all of our entertainments and oh-so-important responsibilities and come into His presence. His Spirit woos us to love Him with all of our heart, soul, mind and strength. In India, people receive Jesus as just another god among their many others. But in the West, we do the same thing! He is Lord a few times a week, while we listen to and obey 'others' with frequent and fervent urgency. Repentance is key to entering the presence of the Lord.
The three great powerhouse gifts of the Spirit that enable overcomers to truly flourish are the word of wisdom, the gift of tongues and the gift of faith. You can access some of the teaching on the word of wisdom on our website at lightbearers-ministries.com, specifically THE GENIUS ANOINTING and THE PROBLEM SOLVING ANOINTING, among others, as well as much teaching on speaking in tongues including WHY SPEAK IN TONGUES FOR HOURS, among others, and teaching on the gift of faith.
I was studying the word EPIGNOSIS this morning, meaning 'full, experiential knowledge' and came across this record in 2 Peter. This is loaded…
Grace and peace be multiplied to you in the knowledge (EPIGNOSIS) of God and of Jesus our Lord, 3 as His divine power has given to us all things that pertain to life and godliness, through the knowledge (EPIGNOSIS) of Him who called us by glory and virtue, 4 by which have been given to us exceedingly great and precious promises, that through these you may be partakers of the divine nature, having escaped the corruption that is in the world through lust.
Grace and peace be multiplied – 'MULTIPLIED! GRACE AND PEACE MULTIPLIED' Stop and ponder THAT for a minute…
5 But also for this very reason, giving all diligence, add to your faith virtue, to virtue knowledge, 6 to knowledge self-control, to self-control perseverance, to perseverance godliness, 7 to godliness brotherly kindness, and to brotherly kindness love. 8 For if these things are yours and abound, you will be neither barren nor unfruitful in the knowledge (EPIGNOSIS) of our Lord Jesus Christ. 9 For he who lacks these things is shortsighted, even to blindness, and has forgotten that he was cleansed from his old sins. 2 Peter 1:2-9 NKJV
He lists eight great characteristics (faith, virtue, knowledge, self-control, perseverance, godliness, brotherly kindness, and love) with diligence being the multiplier of each. In discipling overcomers, it seems we only train our students in faith, love and kindness, with little diligence, and seemingly ignore virtue, knowledge, self-control, perseverance and godliness. We've lost these great restraints and the protections that they bring in the Church and in culture, which is why you can't tell believers from unbelievers. I was taught that virtue was excelling excellence. How often do you see excellence, let alone excelling excellence, in the Church and in culture? You can't hardly read an article anywhere without seeing misspellings. When I travel, I usually stay in Hilton hotels because of the great reputation they had for excellence. But this time the Hilton had trash in the elevator. In a Hilton! Anyway, these characteristics must be built into all disciples, so that we can be overcomers and truly be salt and light to the world.
Let me remind you again as we close…
These things I have spoken to you, that in Me you may have peace. In the world you will have tribulation; but be of good cheer, I have overcome the world. John 16:33 NKJV
God calls us to be overcomers, and when we do well, everyone succeeds, everyone is blessed. One of my dear spiritual sons runs a company, and he is so loving that all of his employees love him, and his 'lieutenants' so to speak, even imitate him. He also had to overcome a construction accident that took his foot and almost took his life. I call him the most loving 'layman' I have ever met. But that's the secret of an overcomer – one who stands out and impacts others because of the love that they have in their hearts. Oh yes, I'm talking about YOU, dear one. Go get 'em in the love of God and overcome the world. Amen? Love you!
Remember dear ones, we must be about our Father's business…