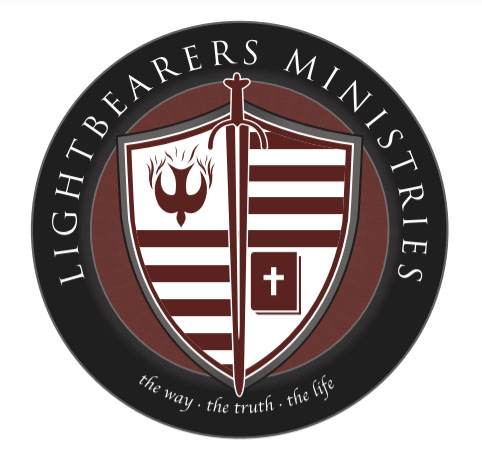 LIVING WATERS
from Lightbearers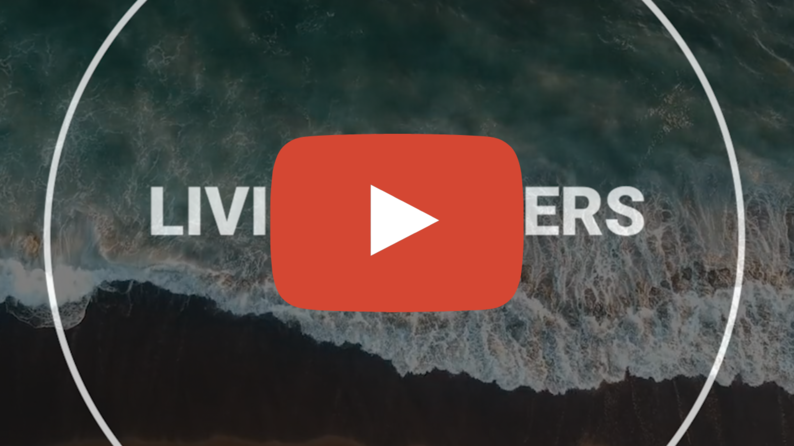 Grace to you and peace from God our Father and the Lord Jesus Christ. Eph 1:2 NKJV
As I continue to study grace, I see that it is all pervasive. It is what makes a ministry different than any other human organization. In business, the aim is to make a profit. The end – the profit – justifies the means, meaning whatever it takes within legal parameters. On a sports team, the end is to win a championship and again, within legal parameters, the end justifies the means. In the military the end is to win the war, within legal parameters but by all means necessary (think Truman and the atomic bomb). But grace in a ministry is different…
I planted, Apollos watered, but God gave the increase. 1 Cor 3:6 NKJV
But in a ministry the means is everything and the fruit, the end, the profit is left to God. In a ministry, the means – love, grace, forgiveness, loyalty, trust – is everything because those qualities in primary relationship position the ministry to receive the fruit. The Lord cares more about how you do things than what you produce. In business you release someone who is not leading you to profit, but in ministry you may reposition but not release them, except only in extreme circumstances. This is why, in Lightbearers Ministries, you will always be a lightbearer, no matter what happens. Samuel would have sinned if he had not continued to pray for Saul and the children of Israel, regardless of how they treated Samuel. That's grace in application…
And God is able to make all grace abound toward you, that you, always having all sufficiency in all things, may have an abundance for every good work. 2 Cor 9:8 NKJV
Grace is truly amazing, as the song says. Grace abounds to your material position as well as to you spiritually. Money is referred to as grace in 2 Corinthians 8 and 9. When you share money in love and faithfulness to bless the Kingdom you are gracing the body of Christ. When you share that grace then you are positioning yourself to receive 'all grace' that you might abound to every good work – which includes business, family, health, your personal concerns and dreams, your community and even all your neighbors. Amazing grace indeed!
I thank (Grk. CHARIS) God — through Jesus Christ our Lord! Rom 7:25 NKJV
Grace is also translated 'thanks' or 'thanksworthy.' When you truly from your heart thank God you are gracing Him. Its amazing that you and I can extend grace to Him! But every parent understands this reality! When your children come to you, truly meaning what they say, not out of obligation but with genuine appreciation, and they express their love and thankfulness to you it blesses your heart like nothing else. When you truly with heartfelt appreciation thank others you are gracing them as well. Thank you, grace to you, for being an awesome student of the Spirit!
The carcasses of you who have complained against Me shall fall in this wilderness, all of you who were numbered, according to your entire number, from twenty years old and above. Num 14:29 NKJV
The opposite of thanks is complaining which comes out of a spirit of anger, resentment and bitterness. In complaining you REJECT God's grace, and you position yourself for wrath or consequences. It is so destructive! This is one of the great answers to WHY things happen to people. In everything give thanks (Grk EUCHARISTEO, root word CHARIS), for this is the will of God in Christ Jesus for you! (1 Th 5:18)
But the Helper, the Holy Spirit, whom the Father will send in My name, He will teach you all things, and bring to your remembrance all things that I said to you. John 14:26 NKJV
Peace is the great essential element in all revelation. The key to peace under any circumstances is to train for those circumstances continually. Train to get revelation daily. If you lose the car keys, sit quietly and ask Him to show you where they are, or to bring it to your remembrance. Train, train, train. When you meet someone, ask Him what to say, and go with the first thought in your heart. That's how you practice prophecy! People will be blown away when you speak words that pierce their hearts…
One of the most outstanding examples I've seen along this line came as our brother Carl lead a group of us to seek some of God's treasures in our community. We found three men under an oval lamppost, exactly where the Lord said we would find them, and he proceeded to prophesy to them. He told each of them intimate details about their childhood. They were astonished and thought that they were on a reality TV show! Carl trains ALL the time…
To Timothy, a true son in the faith: Grace, mercy, and peace from God our Father and Jesus Christ our Lord. 1 Tim 1:2-3 NKJV
Paul opens all of his epistles 'Grace and peace,' but when he gets to Timothy its 'Grace, mercy and peace.' Why the addition of mercy to the greeting? Let's get into it!
Mercy is a refraining from harming offenders or enemies. You are in a position to harm them, but you choose to show mercy. On the positive side it is imparting strength to weakness. This is exactly what happens when you minister healing – you are imparting spiritual power that is many times kinetic – people collapse under the power, or as many people have reported to me, they felt the power of God surge through them, bringing the deliverance. The key in ministering healing is to help people connect with God, to get that power surge from Heaven flowing through you to them which meets their need.
With the merciful You will show Yourself merciful; 2 Sam 22:26 NKJV
The great key for us is to show mercy whenever and wherever we can, because that positions us to receive mercy when we need it. Mercy comes out of a position of strength. When, where and how you are strong determines how and when you are prepared to minister mercy. Before I teach, preach or minister, I will seek to pray in tongues for two hours or more that very day so I am prepared. Oral Roberts would pray in tongues for five hours before he would preach in his crusades. Some of the best teaching, preaching or ministering I've ever done – like the time I preached at Carl, Gabi, Bill and Lornas ordination – came out of hours of prayer that day when the whole message jelled together. Like a boxer warming up for a match, that time in prayer prepares you to overcome!
So why include mercy in the greeting, the impartation to Timothy? The reason is that he needed it! Timothy was a leader and, as a leader, we many times offend certain ones, and we make enemies. The adversary's strategy is to hit the shepherd and the sheep will be scattered. In war the first thing you want to do is destroy the enemies command and control center, to cut off the head. Leaders lead from the front, so they are many times the tip of the spear. Historical accounts point to the seven bullet holes in the General Washingtons coat! Some how they just couldn't shoot him…mercy!…but he was leading from the front, in harm's way.
We many times offend people and make mistakes, but God in His mercy covers for us. For a real extreme example, think David and Bathsheba. David accrued 'mercy points' if you will because he never strayed from his worship of the true God. Worship positions you for mercy. As leaders at times, we can get full of our own importance, a manifestation of self-worship which flips the switch on mercy and leads to consequences. Therefore, you need others praying, seeking mercy, so that the whole thing doesn't go down the tubes. I grace God for the intercessors!
…he who shows mercy, with cheerfulness. Rom 12:8 NKJV
Timothy needed an impartation of mercy, not just grace and peace. There are certain positions in the Body that require more covering for mercy than others, mainly because those positions are covering others in mercy and grace. Mercy teaches us that when we are helping others, we are helping ourselves. God does not forget our acts of mercy, but He will requite us our blessings both here and in eternity. I can't wait to see Deb P's eternal rewards someday, or those guys at the Wounded Warrior Project (see the video). She's been personally feeding the hungry for over a dozen years. I can't wait to see yours either…because you are a minister of mercy. Love you!
Remember dear ones, we must be about our Father's business…