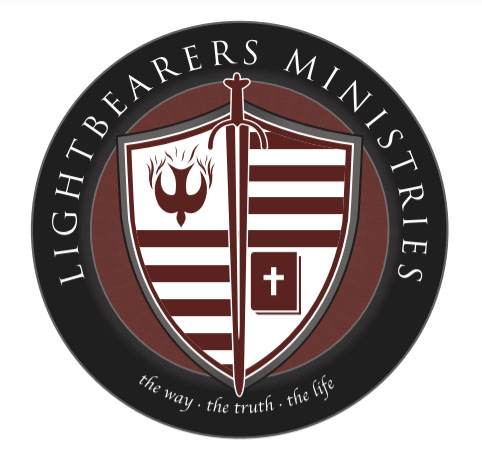 LIVING WATERS
from Lightbearers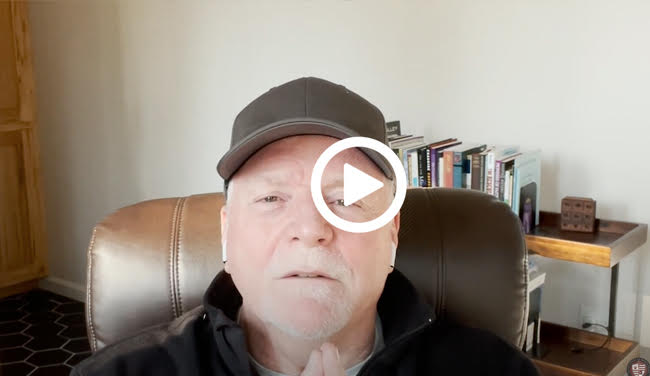 INTO ALL THE WORLD
He who is in you is greater than he who is in the world…1 John 4:4 NKJV
The most powerful reality on earth is a life consecrated to Jesus Christ.
All the great ones, both men and women, from Enoch through Paul, recorded in the Word, were lives that were wholly consecrated to messiah Jesus. You and I can be fully consecrated as well. The gifts of the Spirit come as tools to help you fulfill your ministry. The gifts close the gap between the promises of God written in the Word and their reality in your life. The gifts especially flow to the consecrated ones, because they don't resist God!
I will abundantly bless her provision; I will satisfy her poor with bread. I will also clothe her priests with salvation, and her saints shall shout aloud for joy. Ps 132:15-16 NKJV
For instance, you have a need in your personal life. How does your personal life relate to your ministry? Simple! Your personal life has to be in order so that you can carry out your ministry, your work. Aleph, Beth, Gamel. God, House, Work, in that order! You have a need. God promises to supply all your needs (Phil.4:19). You then ask God for a word of wisdom – a revelation gift of the Spirit – to show you how to get that need met. Once He shows you, then you do what He says, and your need gets met. Bless God forever!
"…Now therefore, do not be afraid; I will provide for you and your little ones." And he comforted them and spoke kindly to them. Gen 50:21 NKJV
I needed three hundred dollars a month to go to Bible College. Our training required a 24/7/365 schedule so there was no chance to work an outside job. I asked God to give me thirty names of people who would give me ten dollars a month faithfully! He did. When I asked them, they all agreed and my need was met. That word of wisdom was worth ten thousand dollars in school fees. It's that simple!
We want to look at the gift of healing, and the fruit of longsuffering both of which are listed fourth respectively. As I mentioned in the video, four is the number for the world. These two realities launch your ministry into all the world. The first incident after the day of Pentecost which launched the apostles ministry was the healing of the lame man at the beautiful Gate of the Temple in Acts 3. With that healing, their ministry was off and running. Even in contemporary times, the ministries of Oral Roberts, John G Lake and others were all launched with healing miracles.
For I am the Lord who heals you. Ex 15:26 NKJV
I told you on the video how Naomi's healing launched us into Africa. Once we got to Nairobi on that first trip, again a healing miracle launched us from there. When you dive deep into healing you learn and experience some weird stuff. There was a pastor in our first class on that first trip who, for two years, every time he would pray in public he would start coughing uncontrollably. He came to our class with RM and myself. One night, we were praying for everyone in a line. We get to him, and RM says, "He has a demon!" We cast it out. He went home and expelled everything. When he prayed in front of the whole group the next night without incident, doors opened to people's hearts…and the invitations started coming!
If you want to break into a family, a community, or a group that is closed off to the gospel, ask for the anointing to impart gifts of healings. Its like I tell our people, don't argue with the Muslims, go and heal their children! Tender hearts will realize that our God is better than theirs…
Then she said to her mistress, "If only my master were with the prophet who is in Samaria! For he would heal him of his leprosy." 2 Kings 5:3-4 NKJV
There was a Hindu woman who came to the Bible college in Ranni India where I was involved with a team ministering. She was in great pain with arthritis, so much so that she couldn't sit down. She had heard about the healings that were happening there that week so she came for help. Some one told me she wanted ministry, so I said, "Bring her in front of the class, I will minister to her there!" They did, and I laid hands on her and cast the demon out. She was refreshed, and I had her sit down. Then I said to her, "My Jesus has healed you. Are you ready to give your life to Him?" She said, "Yes, my gods couldn't do that!" I had a local minister talk to her and pray with her for salvation. As I stood in front of those two, I said to the group with great passion, "This is why you are in this class on the gifts of the Spirit!" It was a Jesus moment!
The fruit of longsuffering is key to your ministry because there is a TIMING in the things of God. Longsuffering helps you to get into that right timing when the purposes of God are greased with anointing oil to get the job done. No oil, no grease, everything grinds to a halt, and you start wondering if you heard God right. Longsuffering is what you need with love, joy and peace!
Longsuffering also protects the gains that have been made. It may take forty years to grow a tree but you can cut it down in a matter of minutes. At times in a fit of frustration we can destroy what has taken years to build, like relationships. Longsuffering protects against those demonically inspired fits of passion that bring our trees crashing down, and our lives' work to ignoble ends. Take a breath, trust God and thank Him for the fruit of lo-o-o-ongsuffering…
For the earth yields crops by itself: first the blade, then the head, after that the full grain in the head. Mark 4:28-29 NKJV
The consecration process is a lifetime of humility, love, joy and holiness. I was at a Christian camp one time with a group of young people I was discipling. Late in the week one of them approached me with a bag of marijuana he had brought. The Spirit of God was moving all week and lives were changing. He said, "What should I do with this?" I said, "What do you want to do with it?" He took it and threw it as far as he could into the forest, and we ran off to the rec center, rejoicing. Early in the week I could not have ripped that bag out of his hands. Love and the presence of God compelled him to leave that wicked lifestyle, bGf…
Rules without grace equals rebellion. The nature of the old man is a lawbreaker. The law was given to keep people alive until Messiah could come and change hearts. In consecration the Spirit draws man ever higher to be perfected in the Master. Jesus doesn't come down; we go up. We ascend with our souls to the place our spirits already reside with Him at the right hand of ABBA. Do you see it!
In consecration you drop all of your defenses that you have built before God and men. Selfcare, self-indulgence, self-defense, self-esteem and all the other 'selfs' melt in the presence of the living God and you finally refuse to live for anything less than Him. It's been said that 'self'-sacrifice is the passion of great men and women. I could have squandered my ministry calling because right before I went into fulltime ministry my business was offered a huge contract which would have consumed my precious time. Thankfully by the grace of God I didn't go down that road!
For the earnest expectation of the creation eagerly waits for the revealing of the sons of God. Rom 8:19-20 NKJV
Through consecration you become "a very dangerous 'pooison,'" as Mickey said to Rocky. The shackles of sin and self are coming off and the Spirit is becoming freer and freer to move in you. Your heart is drawn to the things of God easily. Do you realize that a river flows downhill? Its drawn, not driven. Your heart is easily moved by His heart, allowing rivers of living water to flow out of you, which brings the healings and miracles. Follow Jesus on the path of consecration and miracles will follow you, dear one. Love you!
Remember dear ones, we must be about our Father's business…