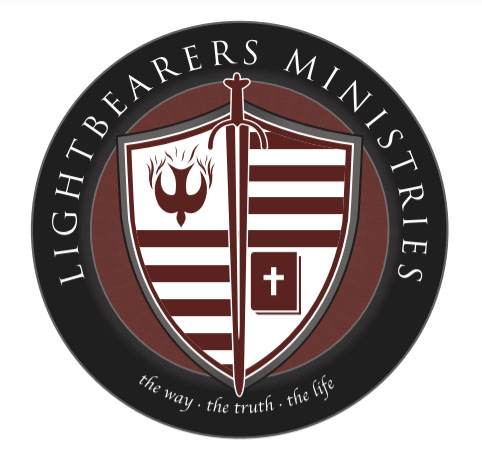 LIVING WATERS
from Lightbearers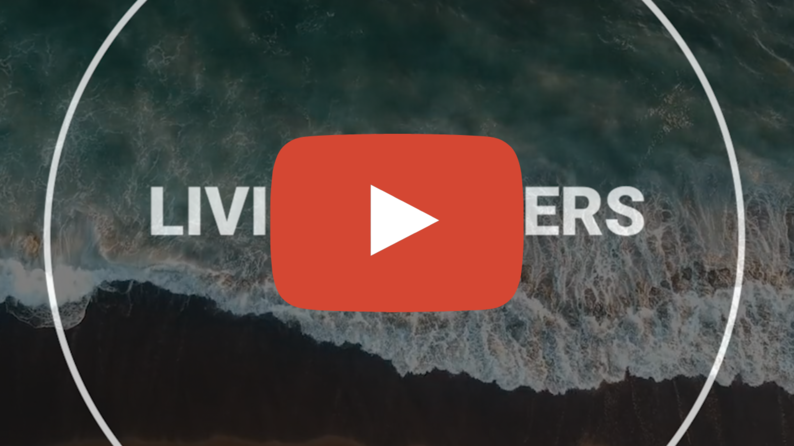 Dear One,
Looking down the road, I see there are two great needs in the body of Christ.
One is for a great increase in the effectiveness of healing ministry because there is an unprecedented increase in the number of people dying prematurely for some reason. An analogy to baseball can describe healing ministry. Most healing teaching and impartation is on the 'T-ball' level when we need to be professionals. Spokane WA became the 'healthiest city in the USA' under a man who took a professional approach to healing ministry. Lightbearers can help you grow up in your ministry of healing effectiveness. Healing leads to evangelism which leads to a whole lot of good things happening…
The second great need is for the problem solving/genius anointing of the word of wisdom. Everyone from prophets to economists are predicting a worldwide – some would say, manmade – famine this year. Famine means slow, cruel starvation which is one of the most painful ways to die. A lot of people – millions – are going to die unnecessarily UNLESS God moves through people like you and I to bring real, practical divinely anointed help – and I DON'T mean sending money – and overturn their wicked schemes. Don't think you can't make a real difference. I assure you, that is not true! By the way, YOU may have problems that God wants to help you with by the word of wisdom.
Lightbearers can offer you a one-day seminar to help take your healing ministry to the next level (T-BALL, BABE RUTH, HIGH SCHOOL, COLLEGE, MINOR LEAGUES, THE SHOW). We can also offer a one full day seminar on the problem solving/genius anointing of the word of wisdom. And WE DON'T COME CHEAP – WE COME FREE! All we ask is that you cover our travel expenses, and that we can receive an offering at the end. Reply to this email or call/txt me @503-302-5381 if you're interested.
Let's hit these challenges out of the park! KRP
HOLY
For God did not call us to uncleanness, but in holiness. 1 Thess 4:7 NKJV
GO WOKE OR GO BROKE is the threat many American CEOs – leaders of businesses – face in light of cultural and economic pressure. Pleasure or pressure are the enemy's grand strategies, and they work. The young man in the TV commercial, 'Zach' the founder and owner of the 'R' company which purports to solve 'mens health problems' suggests that you as a man have a confidential conversation with your 'partner – her, him, or them' – about your health issues. Unbelievable! The 'woke' perversion that homosexuality is normal – her, him or them – is pushed on us through a normal looking straight guy who wears no wedding ring…but for him, it works, its profitable. FORBES says Zach's company is worth $500 million…
Righteousness exalts a nation, but sin is a reproach to any people. Prov 14:34 NKJV
In the decades before the American revolutionary war, the pulpits of new England thundered with righteousness in what we know as the First Great Awakening. The ministry of Jonathan Edwards with his famous sermon, SINNERS IN THE HANDS OF AN ANGRY GOD, catalyzed that Great Awakening in 1741 and brought thousands upon thousands into the kingdom of God, and changed the spiritual face of a nation. First a revolution, then an Abolition movement with the Second Great Awakening, then a civil war to enforce that Abolition. Imagine that! A preacher preaches on sin and righteousness, people become convicted, then spiritually free, and then they become politically free. Where is the spirit of Jonathan Edwards today?
Righteousness. Holiness. Who preaches about that? The purpose of preaching is to bring people to the place of making a decision (Acts2:37-41). The call to holiness to you as a born again one is not to rain on your parade or ruin your party or to make you more acceptable to God – you already are! – but to protect you from the very subtle, very sinister evil that is 'out there.' Every moment of our lives is a test (Job 7:18). Our lives are a light affliction, which is but for a moment, compared to eternity (2Cor.4:17). The greatest evil that we face – as born-again ones – is the loss of rewards in eternity because we have traded something eternal for something that is momentary. Trust me, that is NOT a good choice…
In my private prayer time Holy Spirit warned me of two great traps the enemy has set for me – vanity and cowardice. I wrote that on the whiteboard in my office so that I would be constantly aware of those traps, and since then I have been confronted with both several times. Thankfully, I'm still here!
I went through the seven usages of CHARIS – grace or favor – in the book of Galatians this morning. Hoo boy are they rich! Here are some of the highlights…
Grace to you and peace from God the Father and our Lord Jesus Christ, who gave Himself for our sins, that He might deliver us from this present evil age, according to the will of our God and Father, to whom be glory forever and ever. Amen. Gal 1:3-5 NKJV
Read that again. That one sentence just oozes with the love of God and the whole purpose of the gospel! Paul nails the gospel in one sentence. Then he's going spend six chapters to confront those who would change that gospel from the grace of God to the works of men. The great, sinister evil that he is confronting here is the ultimate loss of rewards in eternity. Do you see it? Do you get this? Its not so much about now as it is about forever!
I marvel that you are turning away so soon from Him who called you in the grace of Christ, to a different gospel, which is not another; but there are some who trouble you and want to pervert the gospel of Christ. Gal 1:6-8 NKJV
The old fleshly desire of man even in the born again one is to turn away from God's grace and go back into slavery. It only took the children of Israel a matter of weeks from their deliverance from Egypt to reject the promised land and in their hearts turn back to Egypt. It takes conscious effort over a long period of time to reorient our lives from flesh to spirit, from selfishness to love, from self-care or self-worship to worshipping the true God alone, from works to grace. But the journey is worth it, dear one.
I have been crucified with Christ; it is no longer I who live, but Christ lives in me; and the life which I now live in the flesh I live by faith in the Son of God, who loved me and gave Himself for me. I do not set aside (KJV frustrate) the grace of God; for if righteousness comes through the law, then Christ died in vain." Gal 2:20-21 NKJV
I have preached and taught verse twenty joyfully as I suspect you have but my heart is stolen in heartbreak at the next sentence. To think that Christ could die in vain for me if I find my righteousness – my worth, my goodness, my value – from any other source than Him, that is staggering, and has eternal implications! It is so subtle! Why don't I receive my healing? A major reason why born-again ones don't receive their healing is because they judge themselves unworthy to receive, thereby frustrating the grace of God. Oh my Lord!
Perhaps the most direct confrontation between Christ's merits and the works of the flesh is in chapter five. Paul takes the gloves off…
Stand fast therefore in the liberty by which Christ has made us free, and do not be entangled again with a yoke of bondage. Indeed I, Paul, say to you that if you become circumcised, Christ will profit you nothing. And I testify again to every man who becomes circumcised that he is a debtor to keep the whole law. You have become estranged from Christ, you who attempt to be justified by law; you have fallen from grace. Gal 5:1 – 4 NKJV
It mentions circumcision, but really you can substitute any practice that you feel is needed to improve your standing before God, but also before men. How you look in man's eyes is a big deal here! I once had a guy rebuke me in church because I wasn't worshipping as sincerely as he thought I should have. I should have dealt with him right there but discretion preserved me in that instance (Prov. 2:10-12)!
So, we've seen that holiness is not legalistic, or legalism. It is not an attempt to improve our standing before God or men by conforming to religious standards. By the way, wokeness is a religion which demands conformity and applies extreme punishments when its tenets are abused or ignored. Wokeness is not love, it is not kindness, it is Molech in sheep's clothing, as we have seen again in the woke response to the ROE V WADE ruling. Wokeness must be rejected by every born again one!
Holiness directly effects the operation of the gifts of the Spirit in your life.
Pursue peace with all people, and holiness, without which no one will see the Lord: Heb 12:14 NKJV
This is not a salvation verse; it is a 'walk' verse after you are saved. To see the Lord is to see His power, glory and blessing in signs and wonders and miracles, but also to at times literally see Him. When He appears, that's HOLY ground! When He manifests His glory and blessing, that is bringing the HOLINESS of Heaven into that situation. Holiness and peace bring your heart and soul into alignment with Him so that you can walk with Him in power. So, what is holiness in practice? It is to so love Jesus, to so love the Father, to so love the Holy Spirit that in all your thoughts and decisions you seek to acknowledge Him, you seek to love Him at the expense of all others, even at your own expense, to sacrifice the 'love' of all other gods – wokeness loves those that love it (see SOCIAL MEDIA)- for Him, and Him alone.
The wicked flee when no one pursues, but the righteous are bold as a lion. Prov 28:1 NKJV
There is a war for your soul out there, dear one, and it has eternal ramifications. Don't trade the ETERNAL for the MOMENTARY, even if the momentary lasts your whole earthly life. I have more treasure in Heaven than 'Zach' has here on earth (let's pray that he gets saved so there is a REAL happy ending to the 'R' story!)! To my fellow servants, we must seek the anointing of Jonathan Edwards, not to preach his sermon – that was a RHEMA word for that time – but to preach with a conviction that changes the course of our nations. Righteousness and holiness produce courage. You didn't call yourself…God called you, just like He did with Edwards. Run to holiness, dear one, and let's win our war. Love you!
Remember dear one, we must be about our Father's business…