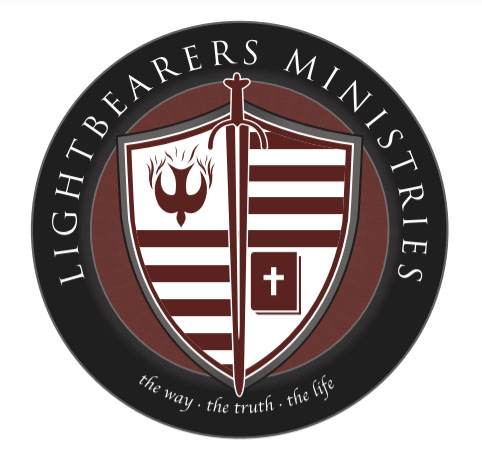 LIVING WATERS
from Lightbearers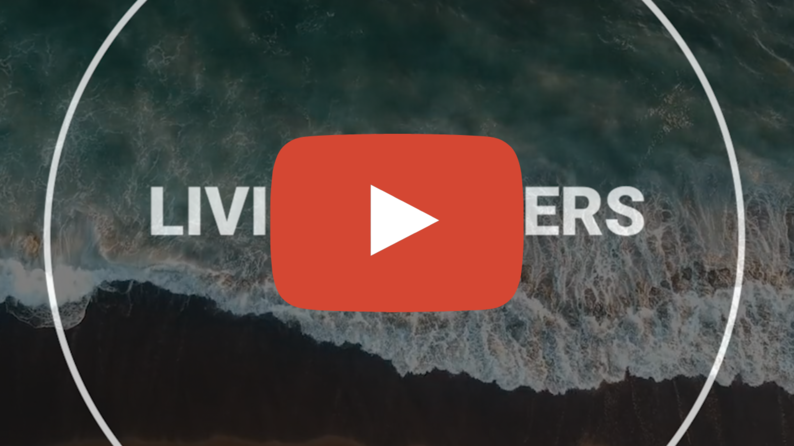 …My sheep hear My voice…John 10:27 NKJV
It all began with a rebuke.
My life has been immeasurably graced to be a part of two great moves of God. In the early seventies the JESUS MOVEMENT touched the shores of every continent and swept millions of young people into the kingdom of God. It was, in a godly sense, a magical time. There is such a grace on new believers anyways, before the Lord takes them into the night season, but this time it seemed to be magnified many times. Crazy miracles, fun stuff! Then there was TORONTO, which moved to London and Pensacola FL, in the mid-nineties, which again touched the whole world, and resulted in the release of tens of thousands of ministries. Yes, Lightbearers started then and a hundred others I could name. Incredible time!
I never went to Toronto, but Toronto came to us. My friend Dale was led to hold a Christian pow-wow of ministers in Bedford VA in March of 1995. I don't remember how many days we were there, but the Holy Spirit came in and deep fried us in the hot oil of the Spirit. Young still but discouraged ministers had their dross burned off in the holy fires of God. It was the spark for the Holy Spirit Encounters that we do today. My prayer life was radically changed! I began to pray in tongues for hours…
Then the Lord called yet again, "Samuel!" So Samuel arose and went to Eli, and said, "Here I am, for you called me." He answered, "I did not call, my son; lie down again." (Now Samuel did not yet know the Lord, nor was the word of the Lord yet revealed to him.) 1 Sam 3:6-7 NKJV
I had a 'prayer spot' on a hill overlooking our town, where I would go to pray at all hours of the day and night. Then one night, it happened. I was charging down the hill to my truck after praying when Holy Spirit spoke so forcefully in my spirit that it almost felt physical. He said, "STOP!!! You charge up the hill; you pray, pray, pray; and you charge down the hill! YOU NEVER STOP TO LISTEN TO ME!" I stopped and sheepishly replied out loud, "I think I'll just listen for awhile!" Of course, He didn't say anything after that…
The Holy Spirit has a school for every believer, and the class I was in was called LISTEN TO HIS VOICE.
More than once He has sent me to countries to find someone and I only knew their name. This was before smart phones, google, etc. Sometimes I didn't even know their names, I just knew they were there and seeking the ministry that I could bring to them. I usually found them within 48 hours.
One time I was headed to Kenya when I knew I needed to stop in Addis Ababa, Ethiopia. I knew I could plant a school there because HS told me I could. I had two days. I planned a two-day layover and booked a room at the Hilton because it was the only hotel I recognized. I got in on a Saturday night. Sunday morning I went to the concierge to find a Christian church for fellowship. He had one Catholic church listed and one Pentecostal. I said, "Take me to the Pentecostal." The address for the church was that it was located next to a big tree next to the Coca Cola bottling plant. The concierge got me a taxi with a guy who couldn't speak English, and who had no clue where the bottling plant was. We took off with him asking friends and strangers where the plant was, and when we got there, where the church was. I made him stay with me, but there I met John Nderitu who would launch a school and run it for ten years after that visit. I listened!
Do you know that God gives advanced courses in subjects He's really interested in? Dr. Jack, my mentor, and I went to Niger to plant a school. We planned to take ten days but got it done in two, so we were stuck until our flight would leave. It was very hot in Niamey, so we spent much time in our hotel room which was airconditioned. Jack would say, I'm going to lie on my bed, close my eyes and listen to God, while I paced in frustration. The Lord told him to go to Timbuktu in Mali the next year. The guy in Timbuktu didn't start a school, but he got filled with HS. But we went back to Bamako, and again, within 48 hours (this time the Lord told me to take a phone book, and call all the Pentecostal churches in Bamako, and invite them to start schools) we had a school director who launched five schools of ministry…
Let's get into how to hear His voice.
Now may the Lord direct your hearts into the love of God and into the patience of Christ. 2 Thess 3:5 NKJV
One great reality is that you must learn that He speaks to your heart, not to your mind. Your mind and heart may be in conflict. What does your heart say? Your mind is a rationalizing machine. It will give you one hundred excuses why you shouldn't believe God, but your heart…your heart, if it isn't really wounded (1Tim.4:2), always knows the truth. The one great work of the Spirit is to direct the heart. You can ALWAYS know the will of God…the witness is there in your heart!
If any of you lacks wisdom, let him ask of God, who gives to all liberally and without reproach, and it will be given to him. James 1:5 NKJV
Another truth is there are two ways revelation comes – actively and passively. The most familiar is passively, where God seemingly speaks to you 'out of the blue.' The example above is a great one for passively received revelation. But do you remember where Jesus knelt and wrote on the ground in John 8? There He is actively seeking revelation. He has a question, or is seeking instructions, actively asking the Father for revelation. This can be more difficult to recognize than the passively received kind. The comforting reality is that He speaks the same way over and over. Don't try to differentiate between the voice of the Father, and the Son, and the Spirit. To me that's overly spiritual and weird. Keep it simple.
Finally, nothing enhances the reception of revelation like speaking in tongues much. Perhaps the most impactful believer in all of Church history said that he spoke in tongues more than the whole Corinthian church. Ephesians and Corinthians tell us the speaking in tongues strengthens or edifies your spirit man. It takes discipline to speak in tongues for more than a few seconds because usually there are no great emotional or spiritual immediate results. You grind it out until it begins to flow. Once it is flowing you can easily speak in tongues for hours. Sometimes there is such a flow that it takes effort to shut it down, but when that happens, HS is doing something so, if at all possible, keep going with it. Do you understand?
The Spirit and the Bible are essentially one because they have the same Author. They complement one another and complete each other. You need the Spirit to see the manifest fulfillment of the written Word. You learn to listen by asking HS to teach you. If you know how to listen, seek to improve your listening skills. If you get good at hearing from God, the neighbors will notice. If you get extraordinarily good at hearing from God, the whole world will notice. If you take it to a level few have ever been, you will be a man or woman for the ages, and you will have great impact. We need your impact, dear one, so please, sign on for the lessons and make it happen. Love you!
Remember dear one, we must be about our Father's business…