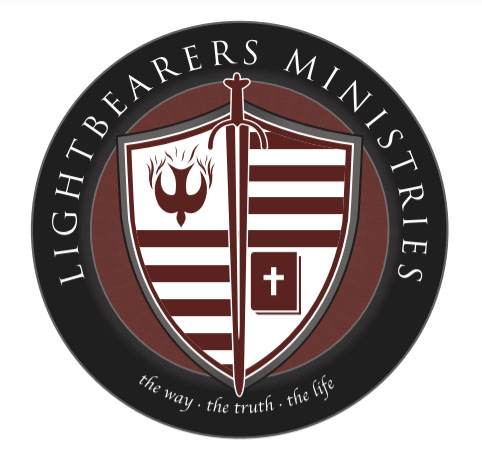 LIVING WATERS
from Lightbearers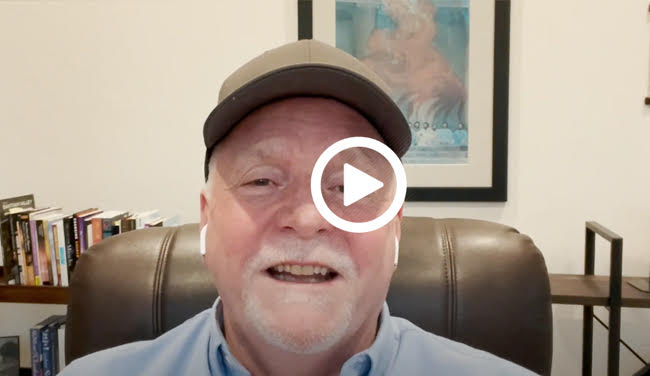 Dear Ones,
Important dates for you to know!
May 7-9 is our House Church Round Table Weekend in Nashville TN! If you lead or attend a house church, are interested in house churches, or perhaps are a conventional pastor and want to enjoy the fellowship of house church leaders, please come to this FREE event. Your hosts are Gunnar Falk, Carl Madison, Adam Wittenberg, and yours truly. We are expecting wonderful folks from all over the USA! Expect to share as well as receive – this is a Round Table – and build relationships with others in this unique move of God across the fruited plains… we can do more together than we can do separately!
This is a FREE event, but space is limited and you must register by sending an email to RM with your contact info at admin@lightbearers-ministries.com. See you there!
Also, June 19-26 is our Holy Spirit Encounter in Kabale UG…An HSE is like nothing you have ever experienced! The word the Lord gave me over this event is, It's time to light a continent on fire! We are bringing in key leaders from all over Africa, plus our Ugandan Team that has been so successful, for a week of immersing ourselves in Him. Many miracles have come out of these HSEs in the past – blind seeing, lame walking, etc. – and we expect God to move even more powerfully. If you are not already specifically invited, there MAY BE a few open slots if you are interested in attending. Please write to RM at admin@lightbearers-ministries.com with your contact info, and let us know of your interest!
Lightbearers is sponsoring both of these events, so if you would like to help save our nation, both literally and spiritually, and bless the African continent, you can donate below conveniently and easily. Thank you for making this possible!
HEALING FOR ALL
Heal the sick, cleanse the lepers, raise the dead, cast out demons. Freely you have received, freely give. Matt 10:8 NKJV
Every born again one can and should have a ministry of healing. As my brother Bill, who has an extraordinary street healing ministry – one time Bill and I were with his family eating lunch in a Mexican style restaurant when Bill asked our waiter if anyone on the staff needed healing. Well – long story short – by the time we were done the owner had the whole staff out there, mostly his family, getting prayer with dramatic and life changing results in front of customers; Bill is a fun guy to hang out with! – points out, it is a command from our Lord. Ministering healing is just being obedient!
Before writing this article, I never gave much thought to the many people that I have directly seen healed. Please don't be impressed by numbers – if you do anything long enough fairly well you are going to get numbers. Healings are normal; they are what is supposed to happen. But I have given considerable thought to those I apparently haven't been able to help. There I feel I can give some sound advice to those of you who feel compelled to obey Jesus' command.
One of the great principles of faith says that you live at the level you accept, not the level you desire. What you accept, and what you do not accept, makes all the difference. A dear friend lived with his family in a rented house in the valley. But when money came along, as it always does, he built his house on his own plot of land on the hilltop because he never accepted to live in the dusty streets of the valley in the town center. He, and his wife especially, had a vision of the hilltop. The question is: do you accept to live with the results you see now, or will you strive to be more effective? What is your vision for your ministry of healing? And, what price are you willing to pay to have a more effective healing ministry?
Jesus said to them, "My food is to do the will of Him who sent Me, and to finish His work. John 4:34 NKJV
There are two great analogies for the believer in the New Testament, the soldier and the athlete. The one thing they have in common? They both train continuously.
Everything has a price. Think of the price paid by Jesus for your salvation and mine! If I want to be effective today I have to pay the price. If I want to continue to be effective tomorrow, I have to keep paying the price. Dan Gable, Olympic gold medal wrestler, said, in a biography I read years ago, "If I miss a day of practice, I know it. If I miss two days of practice, my opponent knows it. And If I miss three days of practice, the whole world knows it." Someone once said, the price of being loving is high, but the price of NOT being loving is EVEN HIGHER! There is a price to be paid, and I for one intend to discern what that price is, and keep paying it. How about you?
So, when you are praying for the sick, what are you trying to do? You are trying to help them connect with God. If they make connection with God regarding their health, their wholeness, they manifest that wholeness. When I laid hands on that woman in Kiambu – remember the video – she made connection with God, and the healing flowed. The will of God is done on earth, for them in this instance, as it is in Heaven. Do you see it?
Then He touched their eyes, saying, "According to your faith let it be to you." Matt 9:29 NKJV
In a very real sense you represent God to them, so carry yourself with the confidence of an angel, someone who sees and knows the presence of the living God. You may have to pay a price to get your head and heart to that place so you can minister with that confidence. A couple of years ago I ministered ordination to four dear ones on Good Friday. When I woke up that morning I did not have the anointing to do that ministry, but I prayed in tongues for several hours. When I got up from that prayer session, I was locked and loaded, I was ready. The night was awesome…
As you seek to help people connect with God, whether it is one person or a thousand, seek to speak RHEMA words. I can think of only one time, and I've never done this myself, where I heard a guy prophesy in preaching, from the first word for over an hour, where I did not discern a single word come from his soul. You want to speak a word that will help them connect. How do you do that?
He sent His word and healed them, and delivered them from their destructions. Ps 107:20 NKJV
If I was teaching live I would point to my head and say, "Don't look for the word up here." Instead I would point to my heart and say, "Look for the word in here…and say that word!" Here is a secret – the word will do the work! So many times I've asked God for a word, and I wind up quoting their favorite verse. Then they know that God is in the house! One time the Holy Spirit told me a sister wanted to get married. I prayed and she got her man, that day. Another time I laid hands on a guy and saw him wearing women's clothes. I confronted him quietly. He acknowledged it and got set free! Reach up for that word to help them connect…
For assuredly, I say to you, till heaven and earth pass away, one jot or one tittle will by no means pass from the law till all is fulfilled. Matt 5:18-19 NKJV
Now, here is a word for charismatics – be detail minded! When we do corporate deliverance ministry – Jesus said, deliverance ministry is doing cures (Luke 13:32), i.e. healing – and I've done this for many dear ones, I take them through renouncing evil, confessing their sins and the sins of their family, forgiving everyone who has ever hurt them, and removing charms – all authority issues in dealing with demons – with awareness of every single person in the room, and how they are reacting. You would be amazed at how many charms people have, and I'm talking to our American friends!
Then we get into actual deliverance. When that finishes, I interview everyone individually, quickly, with one question, do you have peace? Everyone with peace can sit down. When you have peace, there's a pretty good chance you are free of demons. Those without peace I have come up and we lay hands on them individually. I've learned not to stand in front of someone when you are commanding demons to come out. Years ago I was in London and I was ministering to a guy, standing in front of him, who was the former treasury secretary of a west African nation. When he expelled the demon he blew his cookies all over me. Yuck! Details! I toweled off and kept going, not making that mistake again…
…and found the man from whom the demons had departed, sitting at the feet of Jesus, clothed and in his right mind. Luke 8:35 NKJV
Finally, when everyone is as free as they're going to get that night, I send everyone home with instructions to read the whole book of Ephesians out loud before they go to bed, to shut the door on the demons coming back. I also tell them not to tell anyone what happened in the meeting. To do that ministry effectively you have to have real honesty in the meeting, and that honesty has to be guarded, or you can ruin reputations and peoples lives. See what I mean about detail minded?
I can do all things through Christ who strengthens me. Phil 4:13 NKJV
You can heal the sick. In fact, you are commanded to do it. You will have as effective a ministry as you are willing to pay the price for. The price is determined between you and God. If you want more detailed instruction for a healing ministry, check out our website at lightbearers-ministries.com. You'll know what you have to do, how you have to prepare yourself, and how you have to walk. You do it, and the whole world will see it. They will see the healing Christ working through you. Go get 'em, dear one. Love you!
Remember dear ones, we must be about our Father's business…