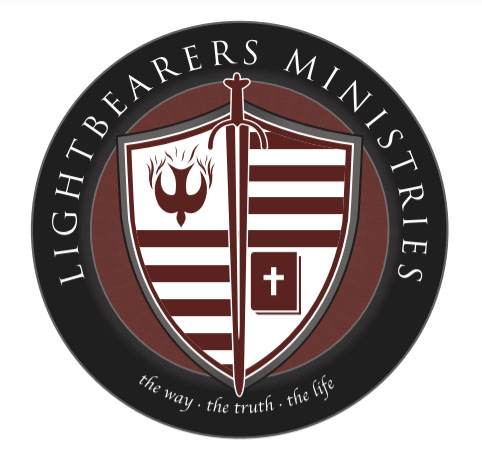 LIVING WATERS
from Lightbearers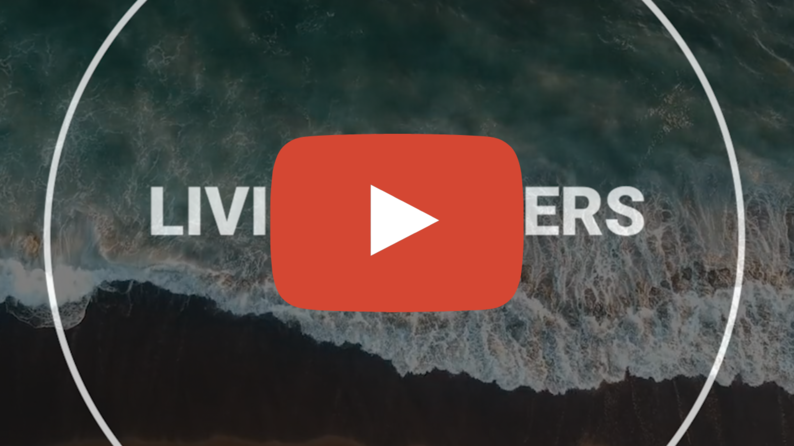 Dear one, you really need to join us for HOUSE CHURCH ADVENTURES WITH JOE AND MAUREEN on Tuesdays at 5pm pacific time. The first one was awesome, but each week is a stand-alone presentation. Reply to this email and ask for a zoom link!
In this article, you will meet Bill and Lorna. If you want them to come to teach STREET HEALING MINISTRY to your group, reply to this email. We did this in San Diego, where Bill and I healed folks at a flea market. It was fun, confidence building and life changing. Good times!
HEAL THEIR CHILDREN
Heal the sick, cleanse the lepers, raise the dead, cast out demons. Freely you have received, freely give. Matt 10:8 NKJV
Bill and Lorna, and their three young Holy Ghost flamethrowers, are some of my favorite people. You would love these guys. They are a 'hoot' to walk with! We ordained them back on Good Friday in 2019 with Carl and Gabi. One time we were having lunch in Seattle when Bill asked the waiter if there was anyone on the staff who needed healing. The waiter told the owner, and the owner brought out the entire waitstaff and kitchen staff to be prayed for with several receiving encounters with JEHOVAH RAPHA, the Lord our healer. This week he sent me videos of three men, apparently hunters, who checked into their bed and breakfast home in Valdez AK and were immediately healed of injuries they had had for years, even testifying on video of what God did. Do you think those guys came to know the Lord?
A Spirit led man or woman is someone who says and does the right thing at the right time consistently.
And coming in that instant she gave thanks to the Lord and spoke of Him to all those who looked for redemption in Jerusalem. Luke 2:38 NKJV
God's timing is so precise. His precision fills all His works, from the beauty of a spider's web to the rising of the sun. One way I can discern if my prayer time is adequate is in how precise my timing is set with His. In your prayer time He aligns you with Himself. If you allow that alignment to be done completely every morning you will find your day moving with a grace and anointing that is powerful and satisfying. This is how to be a Spirit led man or woman.
'I will ascend above the heights of the clouds, I will be like the Most High.' Isa 14:14 NKJV
At the root of sin is the desire to be independent of God. Bill has hundreds of video testimonies of people he and his family have encountered on the street. When he sees an infirm or disabled person out on the street, in his heart he says, "Game on!" I ask him, what motivates you to step out of your comfort zone and go approach these people about prayer for their healing? He says, "Jesus commanded us to heal the sick. I am simply being obedient." Obedience or independence? That is the crux of the walk in Christ.
The hope of civilization is the life changing power of the new birth. If you think the communists or the criminals or the politicians are destroying your city, your business, your schools or what ever it is you care about, think strategically, and go and win their leaders to Christ. Don't argue the virtues of Jesus versus their foolish and benighted philosophies but go and heal their children. Whose God answers by fire? Pray for opportunities to go and demonstrate the God who performs His word!
How do we heal people?
For in Christ Jesus neither circumcision nor uncircumcision avails anything, but faith working through love. Gal 5:6 NKJV
Love in manifestation can be measured by the degree to which attention is given. When I approach someone to minister healing, it's like we are all alone on a desert island. Whether its in church or out on the street or in a home, to me no one else is there but me and Jesus and the person to be ministered to. This has gotten me in trouble a few times, but after they see the miracle, the offense goes away. My initial prayer, and it's been the same for decades, is "Lord, I can do nothing without You, but through You I can do all things." That prayer cleanses the palate of my mind and prepares me to hear His voice, which is the key to everything. Are you following me? Block out distractions and cleanse your thoughts of preconceived solutions by acknowledging His presence.
The gift of faith is operated by a command or a decree. What is a command, and what is a decree? A command is a clear set of instructions from an authority with the ability to enforce compliance. In ministering healing your authority comes from the throne of God. The authority to minister healing has nothing to do with asking God for anything. We have His authority. We execute that authority by taking charge in the situation and commanding the power of God into it. A man approached John G Lake for prayer, but he said he had no faith for healing. Lake said, "I have faith enough for both of us!" The man showed faith by simply asking for prayer. Lake took charge of the situation and took him to 'the finish line.' The man was healed!
A command is a clear set of instructions. You say, "Cancer, leave now in Jesus' name!" with clear expectation in your heart that it will be done. Many times I DON"T ask the person for confirmation that God is doing something because I already know. But, if I think it will help them, I will. A decree is the declaration of a king over his kingdom. When Iraq invaded Kuwait in 1990, I watched President Bush make a speech and declare "This will not stand!" I said to myself, 'It's over!' Before the fight would even begin the outcome was declared by the one person who had authority to decree that outcome. You and I are kings under the King of kings. We declare outcomes. We may say, "This time of sickness/poverty/ tribulation will end…" When? He will tell you the exact date as you decree it. Or, we may say, "He will be fine" even though circumstances would appear to indicate otherwise. While others worry and panic, we hear His voice and decree outcomes with perfect confidence.
Death and life are in the power of the tongue, And those who love it will eat its fruit. Prov 18:21 NKJV
Love energizes faith. You can't walk around all day bad mouthing the communists or antifa or witches or other fools and then expect to have faith for their healing when you need it. Change your bad mouthing to praise. Love is the irresistible force, the overwhelming flood that washes everything in its path. The great civil rights leader, the apostle Martin Luther King Jr. learned this in jail as he tried to change the course of a great nation, which he accomplished. Some day you ought to read LETTERS FROM THE BIRMINGHAM JAIL by said author. God will use your times of tribulation to mold you for final victory. Praise! Let your love be greater than your fear.
And Jesus came and spoke to them, saying, "All authority has been given to Me in heaven and on earth. Go therefore and make disciples of all the nations… Matt 28:18-19 NKJV
Surveys tells us that less than 5% of born-again ones share their faith with others, and even less disciple others. Dear one, this must change. The intoxicating joy of knowing you helped change someone's life forever gives you a satisfaction like nothing else. One of the great tools to open people's hearts especially when the world has declared someone incurable or helpless – when people are helpless we demonstrate to them that our God is an ever present help – is the ministry of healing. Game on, dear one. Love you!
Remember dear one, we must be about our Father's business…