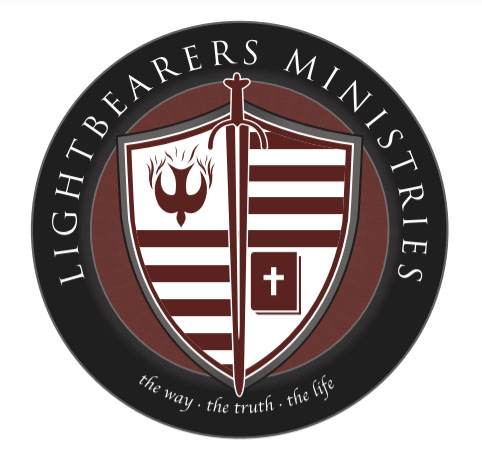 LIVING WATERS
from Lightbearers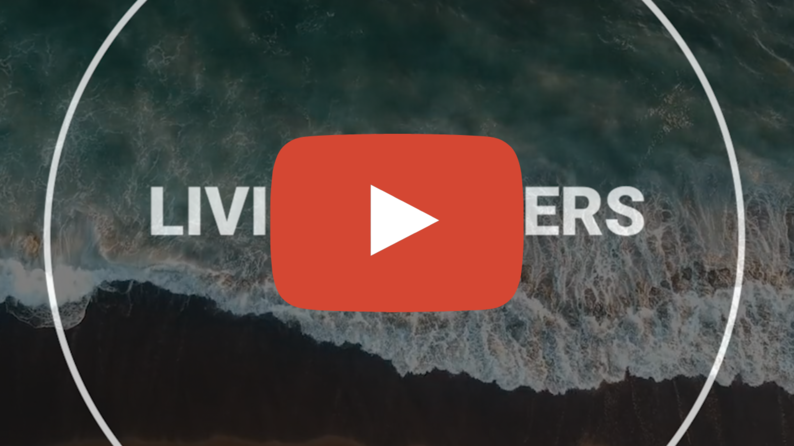 And you will seek Me and find Me when you search for Me with all your heart. I will be found by you, says the Lord, Jer 29:13-14 NKJV
You know the story – genocide in Rwanda in 1994, we travel there in 1998 to reconcile Hutu and Tutsi pastors, God gives revelation, we repent for the sin of the white missionaries, the glory comes down when everyone repents to each other, and revival breaks out in Kigali. But do you know, as Paul Harvey the radio personality would say, 'the rest of the story!'?
The morning after the conference I went to breakfast at the Scripture Union with the rest of the team, mostly made up of believers from Maine and our fearless leader, Mutima, a Hutu pastor who had a small church in Portland. Everyone seemed to be excited and packing their things. I said, "What is going on?" They said, "We are going home tonight! Weren't you informed about our change of plans?". No, I wasn't, being the only one on the team living on the West Coast, far away from Maine. I was told we would leave a week later and I had my airline reservations.
I was left alone, my team left, but God had other plans.
Rwanda in 1998 was a country under extreme tension. The government had instituted martial law to some degree and meetings at night were banned. But Paul G had great favor with the government and his groups of intercessors were allowed to meet. Paul had been in the conference and heard of my predicament, and he offered to have me come teach his intercessors to pray. So, my week was spent teaching them and them teaching me; they were all filled with the Holy Spirit, and glory went to another level! The next year I helped Paul plant his church and was invited to give the prophecy over him at his ordination. Last time I checked, Paul's church had 12,000 members in Kigali, and satellite churches all over the nation. That training of intercessors was as pivotal to the revival and the growth of the church as anything else. And now you know…the REST of the story!
Pray without ceasing…1 Thess 5:17 NKJV
I would dearly love to have a group that I could teach to pray.
Now may our God and Father Himself, and our Lord Jesus Christ, direct our way to you. 12 And may the Lord make you increase and abound in love to one another and to all, just as we do to you, 13 so that He may establish your hearts blameless in holiness before our God and Father at the coming of our Lord Jesus Christ with all His saints. 1 Thess 3:11-13 NKJV
The Pauline Church epistles are the heart of the New Testament – the Gospels are the great transition from the Old to the New – and the heart of the Church epistles is Ephesians. They have three doctrinal treatises: Romans, Ephesians, and Thessalonians. Romans is augmented by Corinthians and Galatians, while Ephesians is augmented by Philippians and Colossians. Thessalonians stands alone without augmentation because its theme is the return of the Lord, which is totally out of the Church's hands. We can't screw it up like we can Romans doctrine and Ephesians doctrine. Romans begins with man in his lowest degradation, while Ephesians takes man to his highest place of honor, sitting with Christ at the right hand of God. Romans features God's rescue plan while Ephesians features His glory plan. Thessalonians caps off Church's doctrinal revelation with the return of Christ, the final victory plan, so let the Lord lead your heart into the love of God in love and mercy because of God's limitless grace to us. Amen?
At the center of Ephesians is the beautiful prayer and doxology in 3:14-21.
For this reason I bow my knees to the Father of our Lord Jesus Christ, 15 from whom the whole family in heaven and earth is named, 16 that He would grant you, according to the riches of His glory, to be strengthened with might through His Spirit in the inner man, 17 that Christ may dwell in your hearts through faith; that you, being rooted and grounded in love, 18 may be able to comprehend with all the saints what is the width and length and depth and height — 19 to know the love of Christ which passes knowledge; that you may be filled with all the fullness of God. 20 Now to Him who is able to do exceedingly abundantly above all that we ask or think, according to the power that works in us, 21 to Him be glory in the church by Christ Jesus to all generations, forever and ever. Amen. Eph 3:14-21 NKJV
What do you pray for when you pray in tongues? Do you pray for a new car or for Aunt Matilda's foot to get better? Well, that is part of it, because Jesus knows the thoughts in your spirit (Romans 8:27) as your spirit makes intercession for the saints. But a strong case could be made that you are praying out for yourself and others the great prayers in the Church epistles, like the two above. You see, if you seek the spiritual glory, the natural stuff will come (Mt. 6:33), but if you only seek the natural you'll never get to what God really has for you. Ephesians 3:14-21 is God's heart to you. Do you see?
For this reason I bow my knees to the Father (Grk. PATER)…from whom the whole family (Grk. PATRIA) in heaven and earth is named,
The first thing I would seek to impart to any group is my passion for prayer. When you see what is available, indeed what is being prayed for when you pray in tongues (you can pray these prayers with your mother tongue too; in fact I would encourage you to copy them out and meditate on them daily), how can you not hunger and thirst for more? I will give you at least a partial list of the prayers in the Epistles at the end of this article.
Why does it say, 'I bow my knees' rather than 'I pray'? The HS as the Author of the Word is using a figure of speech to draw our attention to what He is saying here, thus the dramatic saying. He is saying, Listen up guys, this is important! God the Father is King over all, and in the end even Jesus will deliver all to Him (1Co.15:28). Some prayers are directed to Jesus (1Jn 5:14,15) but this one the HS directs to the Father. He is the PATER of the PATRIA!
16 that He would grant you, according to the riches of His glory, to be strengthened (Grk. KRATAIOO – power with an impact) with might (Grk. DUNAMIS – the inherent power of Christ being in you) through His Spirit in the inner man (your spirit)…
'That' introduces a purpose clause. I remember one time a man of God said, Make an impact wherever you go. That's our word KRATAIOO. How is this impact delivered? By the intentional walk in the power of the HS. This is one of the great purposes for tongues. One of the great realities when you speak in tongues for hours is that your spirit man is strengthened, empowered to be able to make an impact wherever you go. Strengthened with might through His Spirit in your spirit, your inner man.
But if all prophesy, and an unbeliever or an uninformed person comes in, he is convinced by all, he is convicted by all. 25 And thus the secrets of his heart are revealed; and so, falling down on his face, he will worship God and report that God is truly among you. 1 Cor 14:24-25 NKJV
Make an impact by the gifts of the Spirit. Ask God to give you words to speak to people, then go speak them. Don't give them any introduction like 'I think God has given me a word for you.' NO! That just causes them to put their defenses up, and the whole situation usually falls flat. I just say the word! Just say the word and watch what happens. Power with an impact!
We are going to dig more into this prayer in future articles because these prayers are the prayers of God the Holy Spirit for the Church. This is what we are praying out when we 'pray without ceasing,' continually growing in our ability and willingness to pray in the Spirit, seeking first the Kingdom of God and His righteousness. If you just started speaking in tongues, keep going. I recently ministered to a man who said he thought tongues was only for people close to God. I said, You can't get any closer to God than having Christ in you! That answered his concern, and he got filled. God loves you and He wants you to have His best, so let's study the prayers and believe to receive them as we seek His glory. Amen! LOVE YOU!
Remember dear ones, we must be about our Father's business…
Partial list of the prayers:
Romans 1:8-10
1 Corinthians 1:4-8
Ephesians 1:16-23
Ephesians 3:14-21
Philippians 1:3-6
Colossians 1:9-12, but perhaps even up to 18.
1 Thessalonians 3:11-13
That should keep you busy for a while but go through all the Church Epistles and find all the prayers!