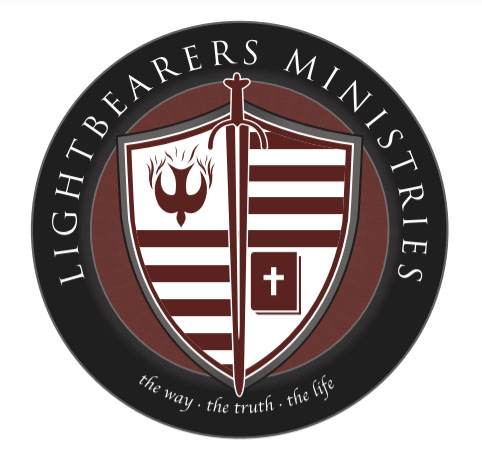 LIVING WATERS
from Lightbearers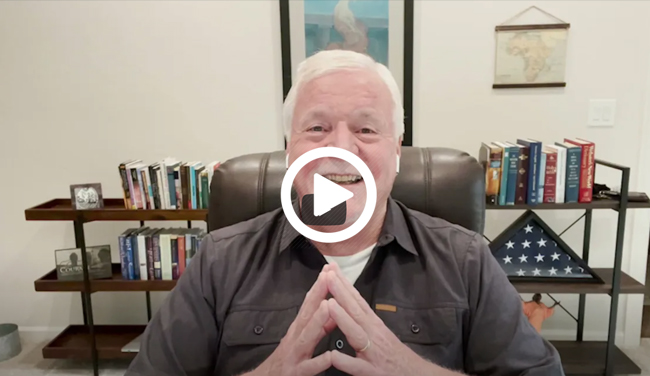 If you abide (Grk. MENO) in Me, and My words (Grk. RHEMA) abide (Grk. MENO) in you, you will ask what you desire (Grk. THELO), and it shall be done for you. John 15:7-8 NKJV
Have you ever heard of the preacher who could take any verse and preach salvation from it? Somehow, we are starting here, and we are going to get to GOD AND POLITICS, but I have to show you a key truth here. The older I get, the more I realize that faith and favor have a lot to do with positioning yourself in the will of God. The word for desire – THELO – means an emotional desire, perhaps even impulsive, as opposed to BOULOMAI, which is a thought out, planned desire. MENO means to stay or remain, like staying in a house, which we all understand from the cursed lockdowns. IF implies a conditional situation, one you can move in or out of, thus the aspect of positioning. Are you with me so far?
We've set the setting; now for the gem that sits in the center of it.
RHEMA refers to the clear, specific instructions to you from the Lord. You may say, what clear, specific instructions from the Lord? The sermon on the mount? I'm reading THE DIVINE CONSPIRACY by Dallas Willard and my understanding and appreciation – WOW! Jesus NAILED it! – of the sermon on the mount is going up and up – but that is not what we are talking about! That's the Word, the LOGOS, the communication of God. But that's not the RHEMA of God to you!
The RHEMA of God is the clear, specific words and instructions the Lord has given to you. Have you checked your messages? Back in the day, mail came through a slot in our garage wall, and if you visited a hotel, they would keep any incoming messages for you at the front desk. Then we got wall phones with message keeping ability, and that was the coolest thing ever! Finally, today we have cell phones with text messaging, voice messaging, messaging apps and email. But you'll never get the message if you don't check for it. I have a dear brother in Uganda, a very senior friend, and you cannot get a hold of this guy. Texts, calls, emails, voice mails – you name it, it can be frustrating, but the guy is so sweet, so charming and wonderful, that you just forgive him every time when he finally gets back with you. And, you treasure those moments!
The Lord has clear, specific instructions for you about EVERYTHING. Didn't your mother have advice for you about everything? Oh my goodness! She advised you because she loved you. The Lord loves you more than your mother and father COMBINED. Just like your mother, He won't leave you hanging for His advice. Just remember, just like your mother, it may not be what you want to hear, but it is right, the best possible option available, or it may spur you towards something greater! RHEMA words can show you how to live long and prosper, as Mr. Spock used to say. How do you get them? You text the Lord and wait for His reply.
Check your messages and hold on to them. Some of them may take years to fulfil. I heard Denzel Washington testify the other day about how he was failing in college, going nowhere, until he heard a RHEMA word spoken to him in his mother's beauty parlor by a patron there. She said, "The Lord says, you will travel the world and speak to millions." Guess what? He believed it, it abode in him, and he has seen it fulfilled many times over. Do you think God loves Denzel more than you?
A man's gift makes room for him and brings him before great men. Prov 18:16 NKJV
Now, some of you have callings you haven't fulfilled yet. You have messages in your spirit that you haven't embraced yet, but thankfully you haven't deleted either. It's time to check those messages.
A hundred-fold guy or sister won't stay long in a ten-fold position. Your gift will make room for you. This is why I always tell people who are seeking work to take the first job that opens up. If you are capable of much more you will handle that job like a walk in the park, and a job you are truly capable of will open up eventually, especially if the people who hire you are smart and perceptive.
Some of you are called to political office. There was a guy here locally that was running for governor. I offered to organize and train his prayer team which is the bedrock of any ministry. He never took me up on the offer, and instead we got the wiccan, and Oregon has suffered horribly under her 'rulership.' You have to perceive political office as a ministry, a calling, just like business is a calling, like virtually anything you do if you are positioned by RHEMA words in the will of God.
Your first prayer team is your family, and for many works that will be sufficient. But as your ministry grows, like the roots of a great tree, your prayer coverage must grow to meet that growth. Otherwise, you are out of balance, and you will fall. Why do ministries fail? Start your investigation right here!
Politics is the art of influence. Is it right or wrong to pray for influence? Influence is the ability to cause others to voluntarily assimilate your decisions and declarations, to tweak or change their thinking perceptibly, to leave an impression. Influence is perhaps at its most effective state when it is the most subtle because others are more effectively drawn than they are herded. Influence is leadership. Had Osama bin Ladin gotten saved, he could have led a million Muslims into the Kingdom because he had that kind of influence. Why do people follow other people?
I believe people follow others because they perceive in them something that is inspirational, or perhaps something that is complementary, to themselves. Leaders fill a need in others' lives. I may lack confidence so I follow you because you impart confidence, or I may see an ideal in you that I find in myself, so I seek to walk with you. Birds of a feather!
Jesus said to him, "I am the way, the truth, and the life. No one comes to the Father except through Me. John 14:6 NKJV
Speaking of influence, Simon Greenleaf, the Royal Professor of Law at Harvard and one of the greatest legal minds in American history, wrote:
"The religion of Jesus Christ aims at nothing less than the utter overthrow of all other religions in the world; denouncing them as inadequate to the wants of man, false in their foundations, and dangerous in their tendency. It not only solicits the grave attention of all to whom its doctrines are presented, but it demands their cordial belief, as a matter of vital concernment."
Talking influence, the devil's mantra over and over is 'Can't we all just get along?' As appealing as that may seem, we have to say, "No…we can't!" Our ideal as the uncompromising witnesses of Jesus Christ is to present the gospel and use our influence, our love, our persuasion, our miracle working authority to bring all these little knuckleheads into the kingdom of God. My friend Joe practices conversation and fellowship before preaching, as he seeks others for the Kingdom. 'Vital concernment' – its heaven or hell, dear ones. The love of God demands we present the gospel with all the fire of our faith.
Abraham Kuyper wrote,
"When principles that run against your deepest convictions begin to win the day, then battle is your calling, and peace has become sin; you must, at the price of dearest peace, lay your convictions bare before friend and enemy, with all the fire of your faith."
If the Lord has a message in your inbox, on your voicemail, in your spiritual messenger app, and your spirit is sending you notifications, go check them out! If the Lord's calling you to serve your community, your state, your nation, don't ignore His summons or delete His message. The anointing of favor and the positioning of grace will enable you to overcome and fulfill the call of God upon your life, and you will bless the world…love you!
Remember dear one, we must be about our Father's business…