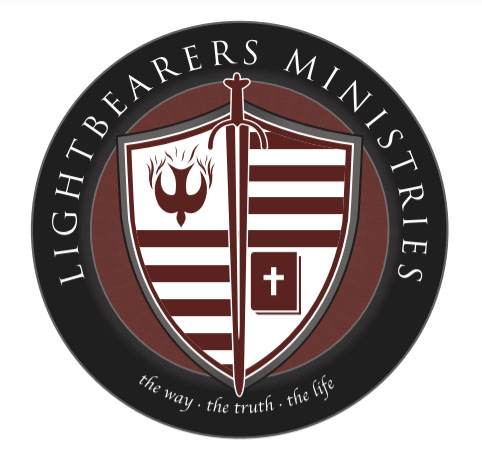 LIVING WATERS
from Lightbearers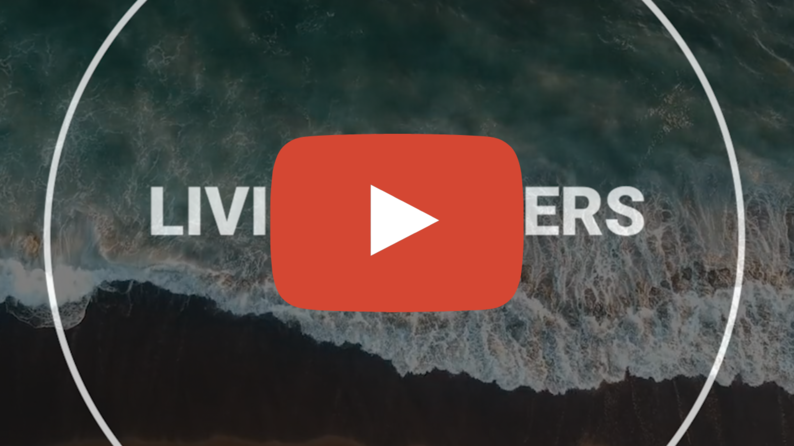 Then the angel said to her, "Do not be afraid, Mary, for you have found favor (Grk. CHARIS) with God. Luke 1:30 NKJV
In light of current events – the US Supreme Court overturns ROE V WADE – it's fascinating to note that the first usage of CHARIS – grace or favor, in the Greek NT is used of a young woman and an unplanned, and in some sense, unwanted pregnancy. In the Lord's view, Mary was GRACED to be the mother of Jesus. Mary's life was immediately thrown into turmoil. Joseph, her fiancé wasn't too thrilled about it either, in fact planning drastic measures – which would have threatened Mary and her baby's life – until he had an encounter with an angel. Mary had to flee to Elizabeth's house, where she finally got comforted while the nosy neighbors made sure that even the Sanhedrin heard their view of the event (Jn 8:41). What we can draw from this is that grace can be disruptive, even life changing and life threatening, but ultimately produces something…Wonderful(Is.9:6)!
I just began a study of Ephesians and am parked in verse two of chapter one and am studying the word CHARIS meaning grace or favor or thankfulness, even referring to money. CHARIS is used twelve times in the book of Ephesians. In the end of the momentous fifth chapter of Romans – verse 21 – we are told that grace is to REIGN in our lives. The grace of our Lord Jesus Christ is set in stark contrast to the works of the flesh, including our religious flesh. My friend Dale pointed out to me sometime back that verse 17, concerning the abundance of grace and the gift of righteousness, is a huge key in opening up the soul to receive mental, emotional and physical healing. Let's unpack that for a minute…
Receiving healing, just like receiving the genius anointing can be hindered by the soul if there are soulish obstacles. Fear, condemnation, pride and unforgiveness seem to be among the big barriers to receiving. Lake once made the observation that the hardest people to get healed were religious people who were trying to get healed. They tried so hard to get healed – doing this, taking that – that they couldn't just RECEIVE their healing!
One time, I was walking down the main street in Kabale Uganda when I saw a man about a block away starting to sprint and coming right towards me. Inwardly I went into self defense mode as I kept checking on him out of the corner of my eye. As he sprinted up, he shouted, "Pastor Kevin! Pastor Kevin! Seven years ago you prayed for my diseased leg in south Sudan, and I got healed!" Yes, indeed! Inwardly my grimacing face turned into a smile…
One of the ways CHARIS is translated is the word 'thanks.' In an understanding only a parent can have, grace from Him to us is God saying, THANK YOU for all the joy you have brought to Me as My son or daughter! That little baby is just born, it hasn't done a blessed thing, but just by its presence it has brought great joy to the heart of its father and mother. How can this be? The baby hasn't done anything, earned anything, accomplished anything, and yet it is treasured, beloved and held in such high regard that the parents would freely give their lives (can anyone shout JESUS!?) to save its life. Oh my God! Just open your heart today and RECEIVE the love of the Father!
And when I come, whomever you approve by your letters I will send to bear your gift (Grk. CHARIS) to Jerusalem. 1 Cor 16:3 NKJV
Another way CHARIS is used is in light of money. Literally, God gives us the ability to gain wealth. When we share of that wealth in a gift (CHARIS) we are thanking Him (CHARIS) in a very objective manner. Someone once said that you haven't gotten to a man's heart until you have gotten to his pocket. When he opens up his pocket, sharing that which he treasures most, then his heart is truly being opened! Favor!
And God is able to make all grace abound toward you, that you, always having all sufficiency in all things, may have an abundance for every good work. 2 Cor 9:8 NKJV
The tithe was always set to be a minimum standard, not a ceiling or maximum. The early church went well beyond the tithe in sharing all of their abundance beyond what they truly needed. This was one great reason why great grace was upon them all. Yet the FAVOR or grace even on the tithe is so great that one wonders how people can ever live without the grace of tithing!
And He said to them, "Go into all the world and preach the gospel to every creature. Mark 16:15 NKJV
How does grace work in light of the gifts of the Spirit? Every born again one is a minister, and the focus of all ministries is twofold – to bring all men into the Kingdom and then preserve and grow them into the fullness of that Kingdom. The Gospel is the message, and the gifts are the tools to advance His agenda. The Lord actively works with us, confirming the message preached with accompanying signs and wonders. That's grace! The gifts of the Spirit operate by grace and through faith which is activated by love!
The word of wisdom is given by grace and through your faith activated by love to not only reveal the future but to give practical instruction in receiving and manifesting the will of God in answered prayer, in problems solved, in witty inventions and solutions that transform the world!
The word of knowledge is given by grace and through your faith activated by love to reveal perfect knowledge and understanding of the physical realm far beyond the human senses ability to know.
Supernatural faith is given by grace and through your faith activated by love to bring into manifestation supernatural power that has been given to you by revelation in each individual situation.
Gracious gifts of healing are given by grace and through your faith activated by love so that you can demonstrate the redemptive reality of Jesus' death and resurrection in the spirit, soul and body of a suffering one.
The mighty energizing of miracles is given by grace and through your faith activated by love to demonstrate to everyone everywhere that greater is He who is in you than he who is in the world.
The officers answered, "No man ever spoke like this Man!" John 7:46 NKJV
Prophecy is given by grace and through your faith activated by love to put the greatest weapon in the universe in your mouth, the sword of the Spirit, making you more than a conqueror in every situation, having the ability to speak directly to the heart of everyone and in every situation.
The man pulled a knife and I said, "In Jesus Name, put that down!" He put it down and the confrontation was over.
Discerning of spirits is given by grace and through your faith activated by love to reveal what realities are being manifested in the spiritual realm and how to deal with them accordingly.
The gift of diverse kinds of tongues is given by grace and through your faith activated by love to primarily give you your divine prayer language and then in a wide range of circumstances speak a word from God into the physical and spiritual realms.
The gift of interpretation of tongues is given by grace and through your faith activated by love to bring into the mother tongue of the listener(s) the clear interpretation of what's been spoken in an unknown tongue in a wide variety of applications. At times even there's been such a flow that I have known that I was preaching by the Spirit of God and my interpreter was interpreting by the same Spirit.
But where sin abounded, grace abounded much more, so that as sin reigned in death, even so grace might reign through righteousness to eternal life through Jesus Christ our Lord. Rom 5:20-21 NKJV
Finally, we have to briefly consider what it means for grace to reign in our lives, our families, our communities and nations. Primarily, grace is to reign in us to bring us to eternal life through obeying the gospel and receiving Jesus into our hearts as Lord. The essence of the practice of the gospel is to obey out of love what the Lord commands us to do. Righteousness is the essence of being right, and therefore doing right, in every situation. When grace reigns, the will of God prevails. Do you want to see God's favor, God's grace manifested in you, your family, community and nation? In love do what is right as you are directed by the written Word and by direct guidance. Obedience out of love positions you to receive the favor of God, favor that even covers others in mercy around you. Do you get it? That's favor! Love you!
Remember dear ones, we must be about our Father's business…