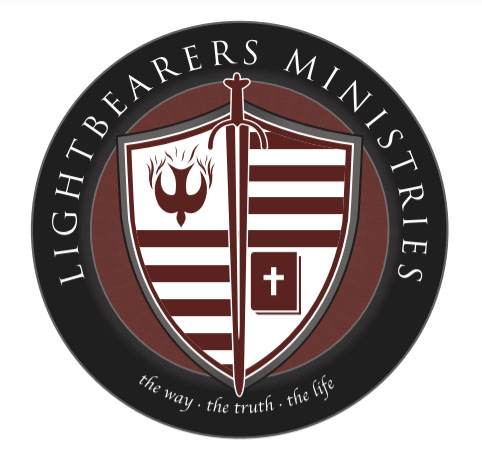 LIVING WATERS
from Lightbearers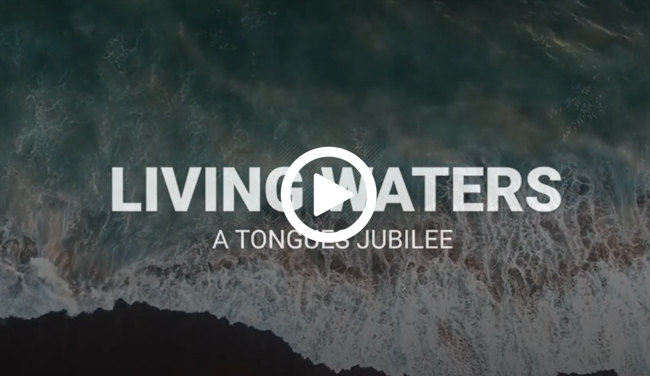 You therefore, my son, be strong in the grace that is in Christ Jesus. 2 Tim 2:1 NKJV
The good ones, in any field, continually train. 'Use it or lose it' is a principle that they continually reference. Jesus taught this as well. Jesus said, "For whoever has the wisdom to use that which is given him, to him more will be given; but whoever does not have the wisdom to use that which is given him, even what he has will be taken away from him." (Mark 4:25 NKJV). I added the ellipses with italicized words. Use it wisely or lose it. We want to continually train in the gifts of the Spirit for therein is the secret to being more than a conqueror.
And the things that you have heard from me among many witnesses, commit these to faithful men who will be able to teach others also. 2 Tim 2:2 NKJV
I'm not on Youtube much, but I happened across a video of Kenneth Hagin ministering from 1996. He was in a crowd of about five thousand where the Spirit of God was moving and people were laughing and dancing in the Spirit. I watched for about forty-five minutes as he gently ministered to that group, not disturbing what the Lord was doing because of any 'agenda' but moving and cooperating with the Spirit. He was keenly aware of everyone in there, and then began to minister to those who seemed 'dry' and uncomfortable. I watched and learned to minister similarly in similar situations!
The Holy Spirit gave me my preaching style by my watching Kenneth Copeland. That man would cruise by the lectern only to check his notes as he moved among God's people, holding everyone's attention. HS said, "You can do that!" And, I have!
You therefore must endure hardship as a good soldier of Jesus Christ. 2 Tim 2:3 NKJV
It was a seminal moment in December of 2015 when Carl demonstrated for me the principles of what we now call PROPHETIC EVANGELISM. It was the same principles, in different application that I had been teaching for twenty years in the Holy Spirit Seminars and applying in planting schools of ministry worldwide. We found the three guys exactly where God said they would be, and Carl proceeded to prophesy to each one of them their life stories. Their reaction? They literally thought they were on some reality-based TV show! 
After these things the Lord appointed seventy others also and sent them two by two before His face into every city and place where He Himself was about to go. Luke 10:1 NKJV
Some of the best training along this line I ever received was in bible college where we had to get ourselves across country without spending any money. I went from Kansas to west Texas and back, to New Orleans and to Ohio, by believing God and improvising as the Spirit led. I hitchhiked with a teammate, which was a lot of fun but some of our team improvised by going to an airport, talking to pilots, and flying! The point was to learn to believe God, despite your circumstances, to do the impossible through His Spirit. I have a friend who has taken over fifty plane flights and never paid for a ticket. Fabulous favor!
Train, train, train. Use every opportunity to train! If you lose your car keys, don't run all over the house looking for them. Sit down close your eyes and ask God to show you where they are. One time I needed the address of a ministry to send them an offering. I asked God to show me and closed my eyes! I saw an envelope with the name and address on it. I filled out on a real envelope what I saw in my spirit and sent it off. A few days later I got back a receipt and a thank you note from the ministry. It's that simple!
And the Child grew and became strong in spirit, filled with wisdom; and the grace of God was upon Him. Luke 2:40 NKJV
Favor is grace. Grace isn't just to get you into heaven. It is intended to be a constant characteristic of your life. Grace is God's love in action. My problem with grace and miracle working power has been that I have always associated them with doing great things, when 99% of life deals with little things. God will work in the little things, too. The same way He works and speaks in the little things will be the same way He will work and speak in the big things. You learn and grow in the little challenges!
HS wants me to say that the reason people get old and go into decline is because they stop training. We know that physical resistance training will build up bone and muscle mass at any age. Speaking in tongues much will build up your spirit man AT ANY AGE. Brother Hagin in the video was probably in his early eighties, a little hunched over and a little overweight, but sharp as a tack, loving, effective and powerful. Train, train, train until He returns or the Lord calls you home…the joy is in the journey!
But I discipline my body and bring it into subjection, lest, when I have preached to others, I myself should become disqualified. 1 Cor 9:27 NKJV
Training is faith and love manifested. You train because you are preparing to serve someone in love. The upper levels of Christian growth are all about knowing God intimately, and then service to God and others – the two great commandments. If Hagin had not stayed in spiritual shape he would not have been qualified to be on that stage. Faith drives you to train because you KNOW you have more to do and more to give. Love drives you to train because you know that God will send you to the perfect person and situation that only you are qualified to minister to, and people will live!
Ready for a training challenge? Try one or all three of these!
Bring up Jesus to one stranger a day. Try to engage in a five-minute conversation and followup as led.
Pray in tongues an hour a day.
Regularly ask the Lord two questions – How? And Why? Listen for His response. HOW will lead you into the gift of word of wisdom, the problem-solving anointing. WHY will lead you into the gift of discerning of spirits, what I call – a clue HERE, a clue THERE, the whole picture revealed -the detective anointing.
Don't beat yourself up over missing a day or a detail. The Lord's not through with us yet! Just get back and train. Soon you'll start to see results and growth, and that will motivate you even more!
Use it or lose it – it's a choice! I heard a great athlete say, "I have nothing to prove and a lot to do!" I agree! The joy is in the journey, so lift your eyes up and start training. Soon you will have people following you, so you can train them up as well, and you will multiply your ministry and your effectiveness. You can do this at any age. Love will find a way and will lead you into accessing grace. Love you!
Remember dear ones, we must be about our Father's business…