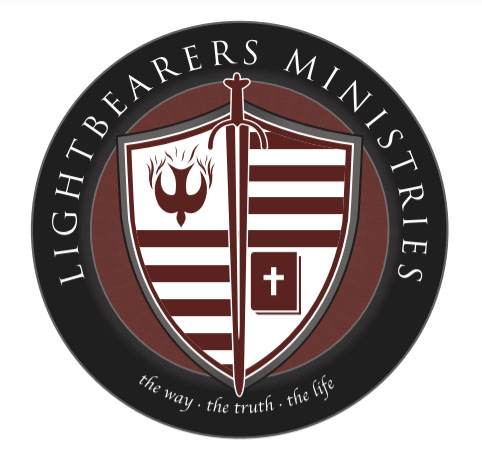 LIVING WATERS
from Lightbearers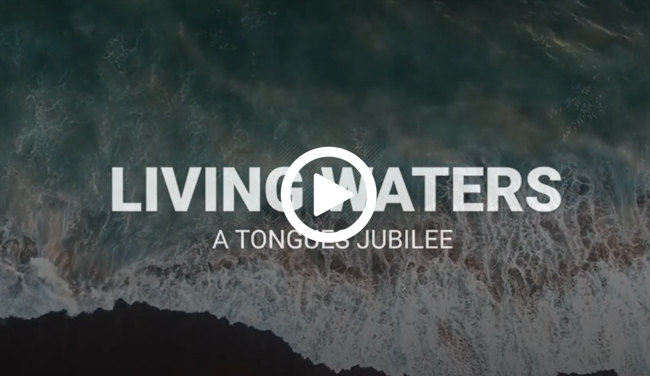 December 6, 2021 will be the fiftieth anniversary of when I first spoke in tongues. Sometimes we see dates as just another day, but the Lord honors dates. December 6th will mark the end of my jubilee year in tongues, a time that I can honor the Lord and praise Him for all He has done! I'm really thankful for Jerry and Debbie praying for me that day…your prayers did good!
I thought I would share some real practical instruction regarding the great gift to encourage you to do it even more. Lake said that tongues made his ministry, but the same could be said of Roberts, of Hagin, and so many others, and to a far less extent of these luminaries, I would say of my own as well. Let me share with you some of the things I learned along the way!
On the last day, that great day of the feast, Jesus stood and cried out, saying, "If anyone thirsts, let him come to Me and drink. He who believes in Me, as the Scripture has said, out of his heart will flow rivers of living water." But this He spoke concerning the Spirit, whom those believing in Him would receive; for the Holy Spirit was not yet given, because Jesus was not yet glorified. John 7:37-39 NKJV
First of all, it is God's will for every born again one to speak in tongues. Absolutely, God's will! You cannot equivocate with John 7:37-39 without compromising truth. A dear brother told me today that a certain ministry friend of theirs tried to lead the current pope into tongues, and they failed. I believe I can help anyone, as I have so many around the world, who is humble to receive the gift of tongues if I have enough time to teach and minister to them. I believe the first thing I would do with the pope, as I do with everyone, is ask 'Are you born again?' and, depending on the answer, go from there…
If you speak in tongues, the first few minutes of the day are so important to you. Carpe Diem! Seize the day! Don't waste so many days and weeks and years of your precious life without praying much in tongues. I spoke in tongues much in the first few years and saw many miracles, healings and advancement of the Gospel. Then I went to Bible college and got talked out of it. It's amazing what peer pressure does! God even sent a prophet named Patrick to talk to me personally about praying in tongues for hours. But I heard with my ears and not with my heart (as you read this, don't make that mistake now). It wouldn't be until years later that I really got back to praying like I should, and it launched our ministry.
As you pray in the early morning, awaken the dawn with your praise in tongues. If you'll pray through the first twenty minutes or so, you will break through your soulish resistance, and then the tongues will begin to flow! See the word FLOW in John 7:38? This is when you can easily pray in tongues for hours, once the Spirit has begun to flow out of you. Soulish resistance is not sin, or demons, its just your soul likes to run the show. Your soul says, "You have this, and this, and this to do, right now!" Tell your soul to BE QUIET! And press through until tongues flows!
Don't be self-conscious if other people see your lips moving. A pastor told me one time about a guy who raised several people from the dead, how he would pray in tongues right in front of you silently even while he ate lunch with you. You see, if you're praying in tongues much, and the glory of God is on you, people are going to be attracted to that glory, and they aren't going to worry about anything else! Don't trade God's glory for man's acceptance… what a disaster!
When you have a great task before you, ask Holy Spirit how much prayer He needs from you daily to get the job done. See, I have an engineering mind – I would have been an engineer because I love to build things if God didn't have other plans in mind – and I love mathematics, so God speaks to me in those terms. Faith is mathematical, quantifiable. So, the things some people say cannot be understood actually CAN BE! And the Holy Spirit can show you the equation, and how your prayer input and Spirit led action can impact it to achieve your tasks and your dreams! Think on that one for a while and ask HS specific questions… pay the price, and if you come up short one day, then just dust yourself off and 'go get it' the next day! Find out the price and pay the price… and for you successful ones, keep paying it!
Pray until you are released! I just had a phone call with a great man of God, and I wasn't getting off that phone until he released me. Consider what it must be like to sit in the oval office in the White House. I understand there is a fireplace at one end of the oval, and the 'Resolute' desk, with picture windows behind that show the rose garden, at the other. Scoundrels and great men have set at that desk, and yet its not about the man, but about the presidency that draws my honor and respect. If I was invited to a meeting in that room, I would first make sure I'm squared away in every aspect, so I could be in the meeting and contribute without self-consciousness. Secondly, I would not leave – I would not be so rude – until I was released!
If we would do that for a mere man, and a mere place, and an earthly kingdom, how much more the Throne of God and the King of kings! Can we grasp that we are going to the Throne of God to meet the Lord of all? Does that not change our perspective, and our faith, about prayer in general and speaking in tongues in particular? Shake off the doldrums and pray much in the Spirit!
I always pray in tongues at least a couple of hours before I preach. So many times, I've gotten the message, and the anointing to preach the message, during that time. One time I got the message even as I was walking up to the lectern to preach. You can find a written account of it at lightbearers.injesus.com, titled BE A RIVER NOT A LAKE. It's interesting when HS blows up all your preparation and you are there in 'Holy Spirit land' and you know something great is going to happen!
It's SO MUCH FUN to be a Christian! Miracles happen all the time, and it just blows me away! When you understand sowing and reaping, you'll understand that the times you pray in tongues and it seems like nothing is happening are really sowing times, and you are preparing for a great harvest if you just hang in there! Richard Gazowsky, in his great sermon on SECRETS OF THE SNOW, talked about yet-to-be -answered prayers in tongues being like snowflakes forming a glacier on the mountainside. When the heat of summer comes, the glacier waters the valleys IF YOU HAVE ENOUGH SNOWPACK! Oh, I could start preaching now!
The river of God will be full in your life if you're putting enough 'snowpack' on the mountain…
I think the one principle the guy missed – God bless you Bishop! – in SEVENTY REASONS FOR SPEAKING IN TONGUES is the reality that speaking in tongues builds up your inner man so that all the other gifts become much more effective. Maybe he shared it and I just didn't see it! But that is what you will realize, that when you pray much in tongues, all the other gifts, including your ministry gifts, just explode in new levels of effectiveness.
Faith just takes off when you pray much in tongues! If I ever get down, which happens occasionally, just an hour or so of speaking in tongues ministers to my spirit and I'm back in glory land again!
There is so much more I could tell you, but I think you can grasp what I am trying to communicate. Fifty years is a jubilee, but its also a new beginning. And I think the new beginning is that I pass it on to you, especially if you are young and can grow the gift another fifty years. Some day I'll be in the great cloud of witnesses, and I'll be cheering for you, Young One! CARPE DIEM! Seize the day! Pray much in tongues, and enjoy the river of God, the river that brings life, wherever you go. Love you!
Remember dear ones, we must be about our Father's business…