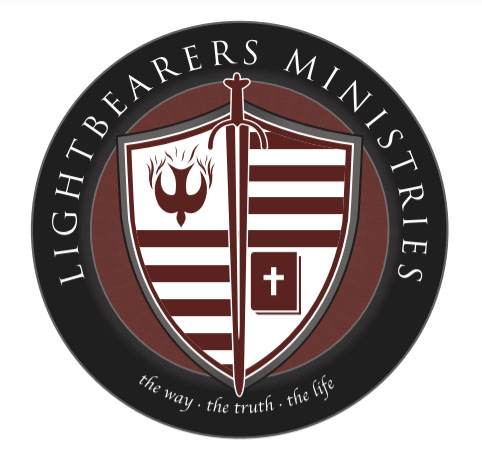 LIVING WATERS
from Lightbearers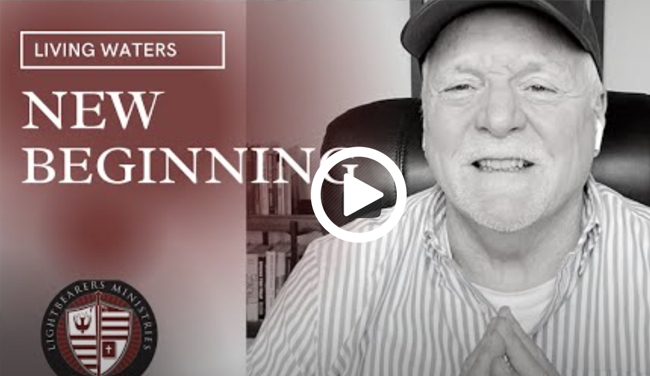 THE NEW BEGINNING
Do you need a new beginning? Let's talk about it. A new beginning may not necessarily mean going from bad to good, although it could, but it could mean a promotion, a new season opening up in your life. You are going to see that the fruit of meekness and the gift of diverse kinds of tongues are key elements in walking into a new beginning.
New beginnings should be a familiar aspect of your life. Graduations, weddings, new jobs or promotions, moving from place to place are all new beginnings. I believe God works in patterns of sevens – seven days to a week, for instance. Seven seasons of seven years leads one to a jubilee year. I mark my ministry time from Rosh HaShanah of the year I received the Holy Spirit – 1971 – and am now in my jubilee year.
To everything there is a season, A time for every purpose under heaven: Eccl 3:1 NKJV
Let me share with you a little bit of my walk through these last seven seasons.
A time to weep, And a time to laugh; A time to mourn, And a time to dance; Eccl 3:4 NKJV
One represents unity and commencement. My first season of seven years ended with my graduation from Bible college and the call to Africa. Two is the number for establishment and/or division. My second season featured both – we were married, ordained and had our first child and I separated from the group I was involved with at the literal end of the second season. Three is the number for completeness. We had our second and third child, I built my secular business and did ministry as well. At the end of the third season – 1992 – I got the revelation to do what would be my life's calling in ministry – the first Holy Spirit seminar.
A time to tear, And a time to sew; A time to keep silence, And a time to speak; Eccl 3:7 NKJV
The fourth season of seven years was when we were launched out into the world. Four is the world number. The first year – 1993 – we did that first Holy Spirit seminar, with fifty students in Los Angeles. A year later in another class was the healing of Naomi and the invitation to Nairobi. That year saw a number of singular events that prepared us for that first trip to Africa in October of '95, including the Lord surrounding RM and I with wonderful individuals who made all this possible. In July of '96 we went fulltime into the ministry with a move from SoCal to Oregon.
A time to love, And a time to hate; A time of war, And a time of peace. Eccl 3:8-9 NKJV
The first few years in Africa were basically confined to ministering in east Africa. But at the end of the fourth season – 1999 – I got the revelation while ministering in Massachusetts to go into all of Africa. Five is the number for grace and is associated with miracles. A lot of miracles happened over that seven year period! Six is the number associated with man's failings, and our sixth season in ministry was a tough one, from self-inflicted wounds to the betrayal of associates, but tough times make tough people, and the sixth season was the forge and the seedbed for what is happening now.
The seventh season was amazing, with the Lord even using the COVID crisis at the end of it to draw us closer to Himself, and open up new vistas for faith, growth and ministry. New seasons all begin with new beginnings. This seven-year seasons concept, by the way, while scriptural is not a 'Heaven or hell' issue, not 'a hill to die on' as I heard recently. Please understand your just-as-valid-as-mine call of God may not fit so clearly into the seven-year seasons format.
Eight is the number for a new beginning because eight (7+1) begins a new pattern of seven. Diverse kinds of tongues and meekness are key elements in successful new beginnings. My getting filled marked the beginning of my ministry life. When I began to pray in tongues for hours was just months before our launch into Africa. In retrospect I see it as the line between occasional miracles and thousands of miracles. It can be the same thing for you, if you are willing to pay the price…
The fruit of meekness is a key element in successful new beginnings because it indicates coachability. You have to learn new things which can only occur when you are coachable. A new bride and groom have to learn all new things in their first months and years. People can 'crash and burn' in new seasons if they aren't meek. I continually remember that I am a student of the Holy Spirit, nothing more.
Lets talk about tongues and diverse kinds of tongues. Diverse means many different kinds of tongues, for instance, a warfare tongue, a miracle tongue, a healing tongue, a tongue for interpretation. These are different than your spiritual prayer language because I believe they strictly come 'as He the Spirit wills.' You pray in your prayer language as you will. Stay sensitive to the Spirit as you speak and learn to cooperate with Him, and you will see these diverse tongues come forth. Do you see it?
I believe the first time someone speaks in tongues it is a diverse kind of tongue, and not necessarily your prayer tongue. I base this on the precedent setting Acts 2 record where the twelve spoke and the multitudes heard them in their own languages. There is no guarantee that every time you speak, there will be some one there who understands, but God chose to move this way in this first, epoch changing moment.
Let me share a practical pattern that has worked so successfully for me. In fifty years I have never spent a full day unemployed because of this pattern. Ministry has required us to move many times in our lives, primarily in our younger years. New beginnings were frequent! My pattern was simple – get up before five am; pray in tongues from five am to seven am; read the Word for an hour; prepare for an hour, and then at nine am, hire myself for the job titled GETTING A JOB. I would work my job fervently every day until my job changed to a paying job, which it would quickly. You can't keep a good man down!
…but faith working through love. Gal 5:6 NKJV
Why does this pattern work? Getting up early faithfully tells everyone, including yourself – how you deal with YOU is key in all of this – that you are serious about getting a job. Lazy people die slow deaths of starvation. Praying in tongues builds faith for an answer even against insurmountable odds. I used to jokingly tell people the devil would give me a paying job just to get me to stop praying in tongues for two hours every morning. Reading the Word builds your faith and gets your soul in alignment with God. Hiring yourself means you are not looking for a job, you have a job, and if you do it well, it will turn into a paying job. New beginnings done well!
Diverse kinds of tongues, including your regular prayer language, and the great fruit of meekness are key elements into you walking successfully into new beginnings, whatever they may be! Life serves up new beginnings regularly, perhaps even every seven years or so, and we must be ready for them. Remember, meekness comes out of a position of strength within because we are so secure we can make ourselves vulnerable or teachable. Speaking in tongues much does so many incredible things that you will slap yourself for not having done this years ago! Anyway… get ready for a new beginning! Love you!
Remember dear ones, we must be about our Father's business…